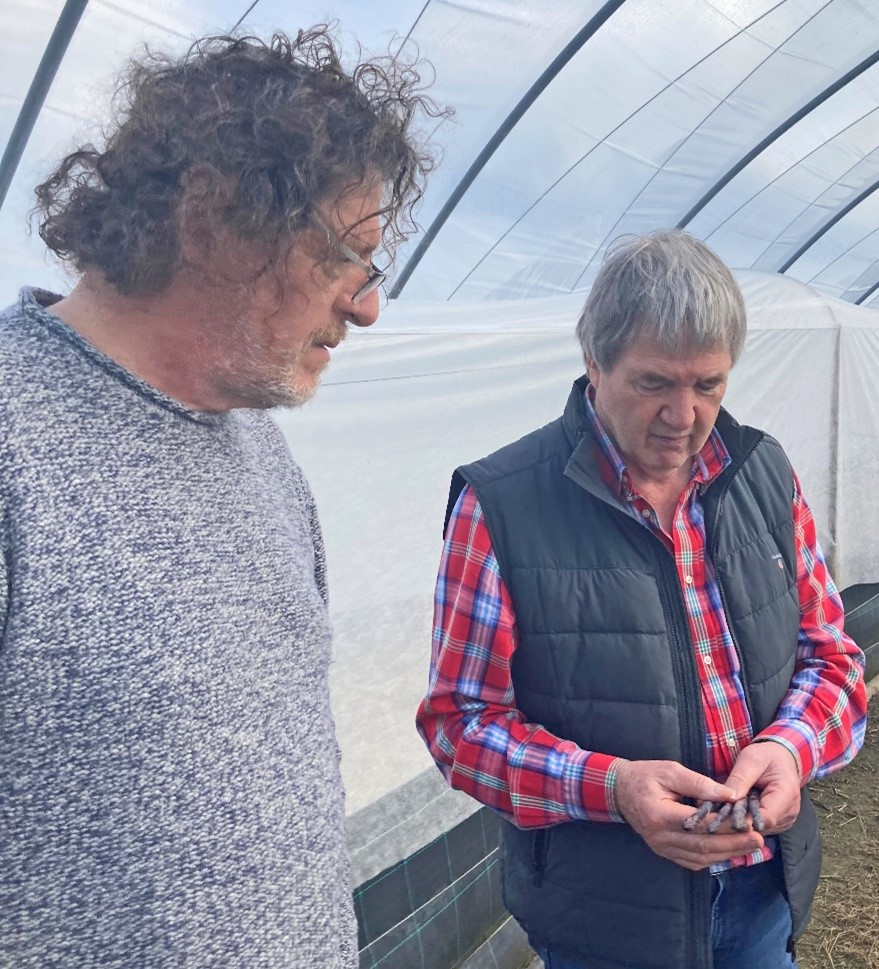 Purple asparagus is only slightly different in flavour and texture from green asparagus. It is sweeter with a sugar content that's about 20% higher and is typically less fibrous and is therefore often more tender. Purple asparagus is rich in anthocyanins which is what makes it purple.  Anthocyanins are antioxidant compounds — those that are also found in blueberries and blackberries among a handful of other purple, red, and blue-like foods.
With these subtle differences, purple asparagus recipes are interchangeable with green asparagus recipes but it works incredibly well raw in salads (it tastes very much like fresh peas eaten directly from the pod).
Why not try some for yourselves, buy our New Forest purple asparagus from our specials section .  We've included three recipes for you to try below too.
Purple asparagus' natural sweetness allows for it to be eaten raw.
Source: Gourmet Trading, find the recipe here
Purple Asparagus with Lime & Shallots
This Purple Asparagus Recipe takes only 15-minutes, and it's as delicious as it is beautiful. It's the perfect vegan or vegetarian spring or summer side dish!
Source: Cooking on the Weekends, find the recipe here
Shaved Purple Asparagus Salad with Tahini Soy Dressing
Eating Asparagus raw can be delicious especially when eaten in thin shavings here.
Source: Pippa Campbell Health, find the recipe here