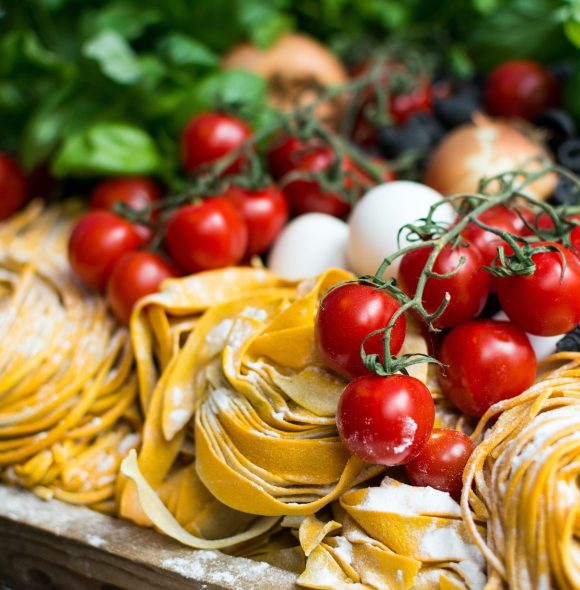 Burst cherry tomato sauce pasta
Try out this juicy sweet cherry tomato pasta recipe, this recipe makes a luxuriously silky sauce that comes together in minutes.
150g spaghetti or pasta
Kosher salt
5 tablespoons olive oil
1 large garlic clove, finely chopped
1 punnet cherry tomatoes
1/4 teaspoon freshly ground black pepper
Pinch of sugar
Small handful coarsely chopped fresh basil
Freshly grated Parmesan (for serving)
Method
Cook pasta in a large pot of boiling salted water, stirring occasionally, until al dente; drain and transfer to a large bowl.
Meanwhile, heat oil in a 12" frying pan or wide heavy saucepan over a medium-high heat. Add garlic, then tomatoes, pepper, sugar, and salt. Cook, stirring occasionally, until tomatoes burst and release their juices to form a sauce, 6–8 minutes.
Toss pasta with tomato sauce and basil.
Top with Parmesan to your taste.