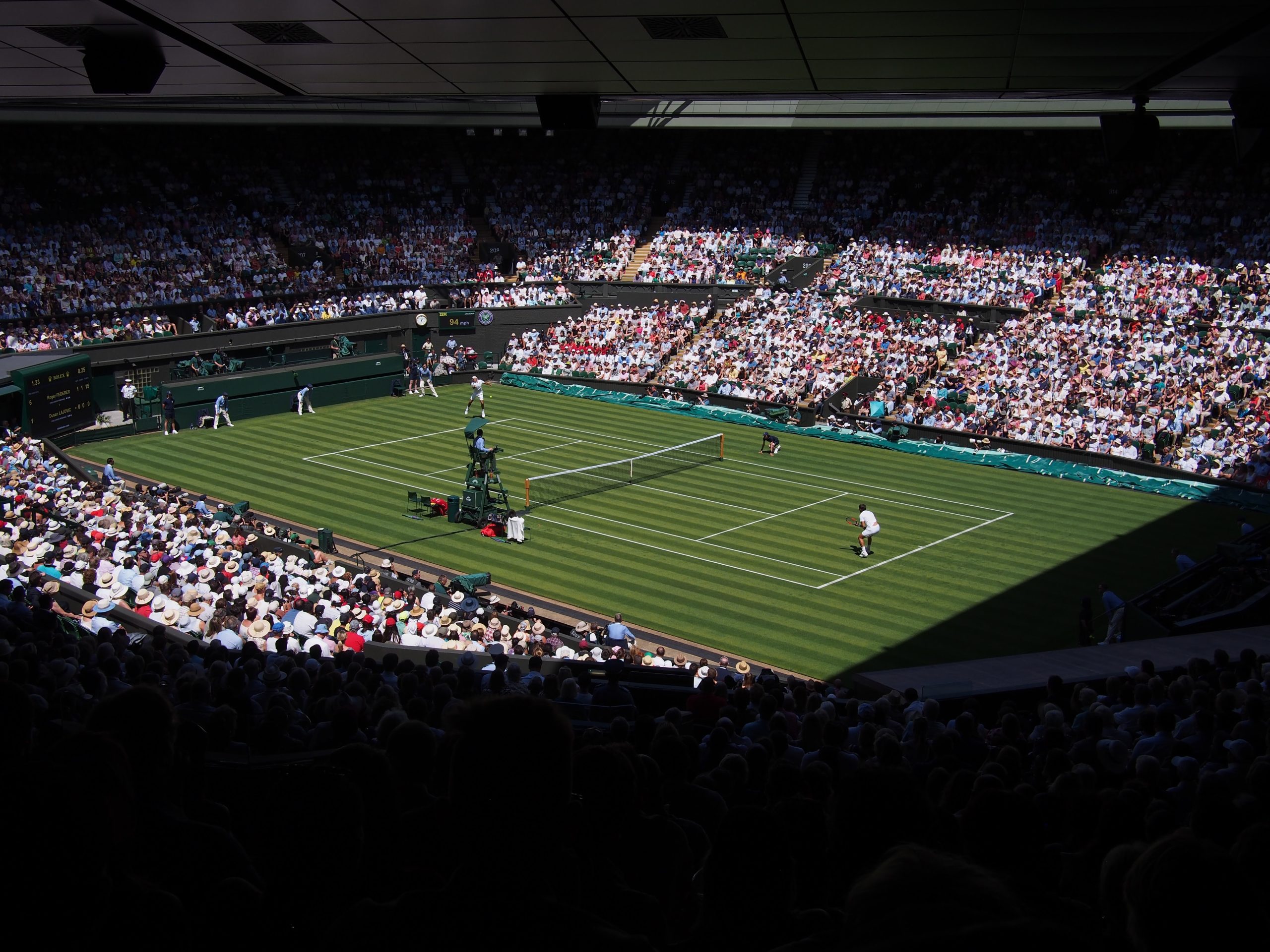 The Sweet Taste of Wimbledon
Strawberries and cream are synonymous with Wimbledon. Every year, tennis fans who visit the championships snack their way through a mountain-sized 2 million strawberries and 7000 litres of cream in a fortnight. That's more than 190,000 portions in 14 days! 
The normal British strawberry season is short and delicious and occurs at exactly the same time as the tournament.  We are lucky enough now though to be able to get strawberries for a large part of the year through New Forest fruits. 
"As a child when Wimbledon hit the screens my mum was glued to the tv shouting, dad was in the garden picking the strawberries and my siblings and I were playing swingball, whacking the ball on the string (which usually got tangled) and trying to recreate the drama on the court in our own creative way (think John McEnroe!) This was pre-internet, mobile phones and computers – showing my age now!" Emma 
Flavours that will accompany strawberries really well include vanilla, chocolate, yogurt, ricotta (and other fresh cheeses), ice cream, custard, bananas, lemon, orange, rhubarb, apricots, mango, almonds and other tree nuts, peanuts, olive oil, sesame (tahini), coffee, things licoricey (anis, anisette, fennel, Pernod, absinthe, tarragon), buckwheat, rice flour, oats and oat flour, chestnut flour, tiger nut flour, honey, brown sugar (especially darker raw sugars), date syrup, red wine, black pepper, balsamic vinegar, basil, mint, cinnamon, cardamom, cloves. 
We thought we'd break a bit from tradition and instead of just strawberries and cream offer up the strawberry a few new tennis partners. Let us know what you think and share your own recipes on our Facebook page. 
Strawberry, Fennel and Orange Salad
This simple salad is really refreshing, especially on a hot summer day. The fennel provides a nice textural contrast to the soft, fragrant berries and tender oranges. 
Source: Martha Stewart – Find the recipe here
Roasted Strawberries with Liquorice Cream
Who would have imagined that the combination of liquorice and strawberries would work so well together. Give it a try and find out for yourself.
Source: Good Food – Find the recipe here
Let us know if you try these out, you can also swap out the custard for nutella or an orange curd which work really well too.
Source: Olive Magazine – Find the recipe here
Strawberry & Earl Grey Roulade
Cook & Cooling time: 20 mins
This easy decadent roulade is definitely one to impress your friends with. 
Source: Olive Magazine – Find the recipe here
A fantastic bread full of goodness and deliciousness. 
Source: Yummy Healthy Easy – Find the recipe here