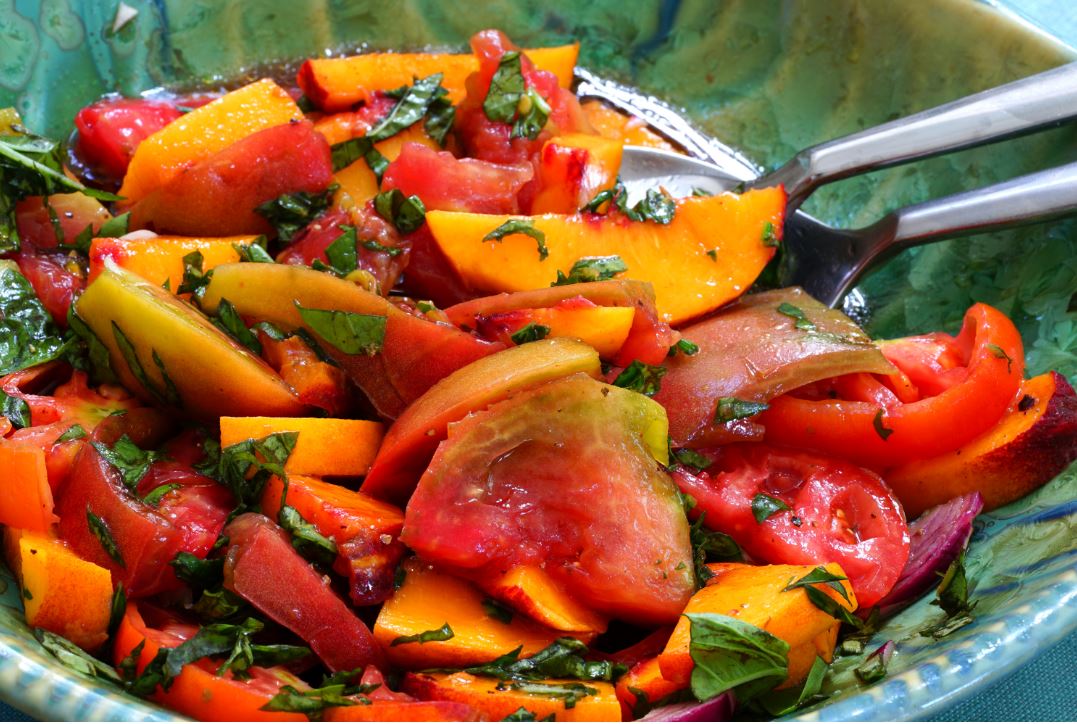 Tomato, peach and basil salad
Try out this delicious twist on a salad using in season peaches (or nectarines).
Recipe adapted from Good Housekeeping
75 calories per portion
1/2 small red onion, thinly sliced
1 tbsp red wine vinegar
Salt and pepper
450g. tomatoes
450g  peaches or nectarines
2 tbsp. olive oil
Large handful basil leaves
58g feta, broken into pieces
Method
In small bowl, combine onion and vinegar with 1/4 teaspoon salt. Let sit 5 minutes.
Cut tomatoes and peaches into wedges and arrange on platter.
Stir oil into onion mixture and spoon over fruit, then sprinkle with basil, feta, and cracked black pepper.