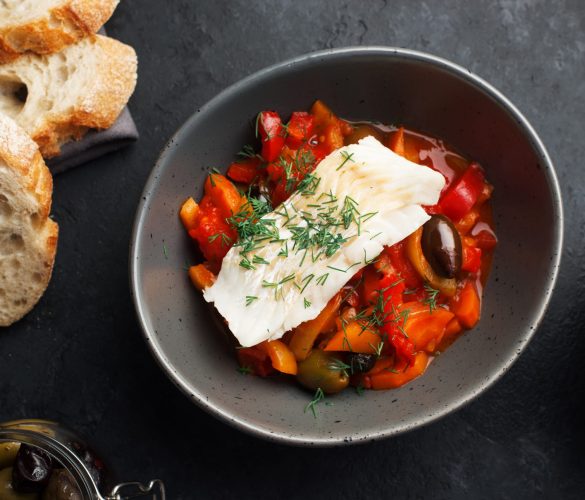 The benefits of the way Mediterranean families dine and eat have long been spoken by chefs, nutritionists and those lucky enough to live in such a location. High in vegetables, fish and unsaturated fats the food has long been linked with good health.
"A healthy diet isn't just about what we eat but how we also eat it" Kay Mortimer 
One of the less unsuspecting health aspects of this food is the social element. Think about it, families in the Mediterranean often eat together with no distractions of TV or phones and spread out the time taken to eat their meal in a relaxed and social manner – this reaps more benefits for increased mental health, it's a cultural model which includes how the food is selected, prepared and consumed.
As we now have more opportunities to eat alfresco and enjoy a more Mediterranean style of life so why not treat yourself and add some of our wide selection of fish sourced from Premier Fish to your regular box and add in the extras you need to make one (or both) of these delicious fish based Mediterranean recipes.
Mediterranean-Style Baked White Fish
Loaded with bright Mediterranean flavours, this baked white fish is seasoned with oregano and garlic and a mixture of tomatoes, olives, and red onions. Serve it with lemon rice, couscous and/or a big Greek salad.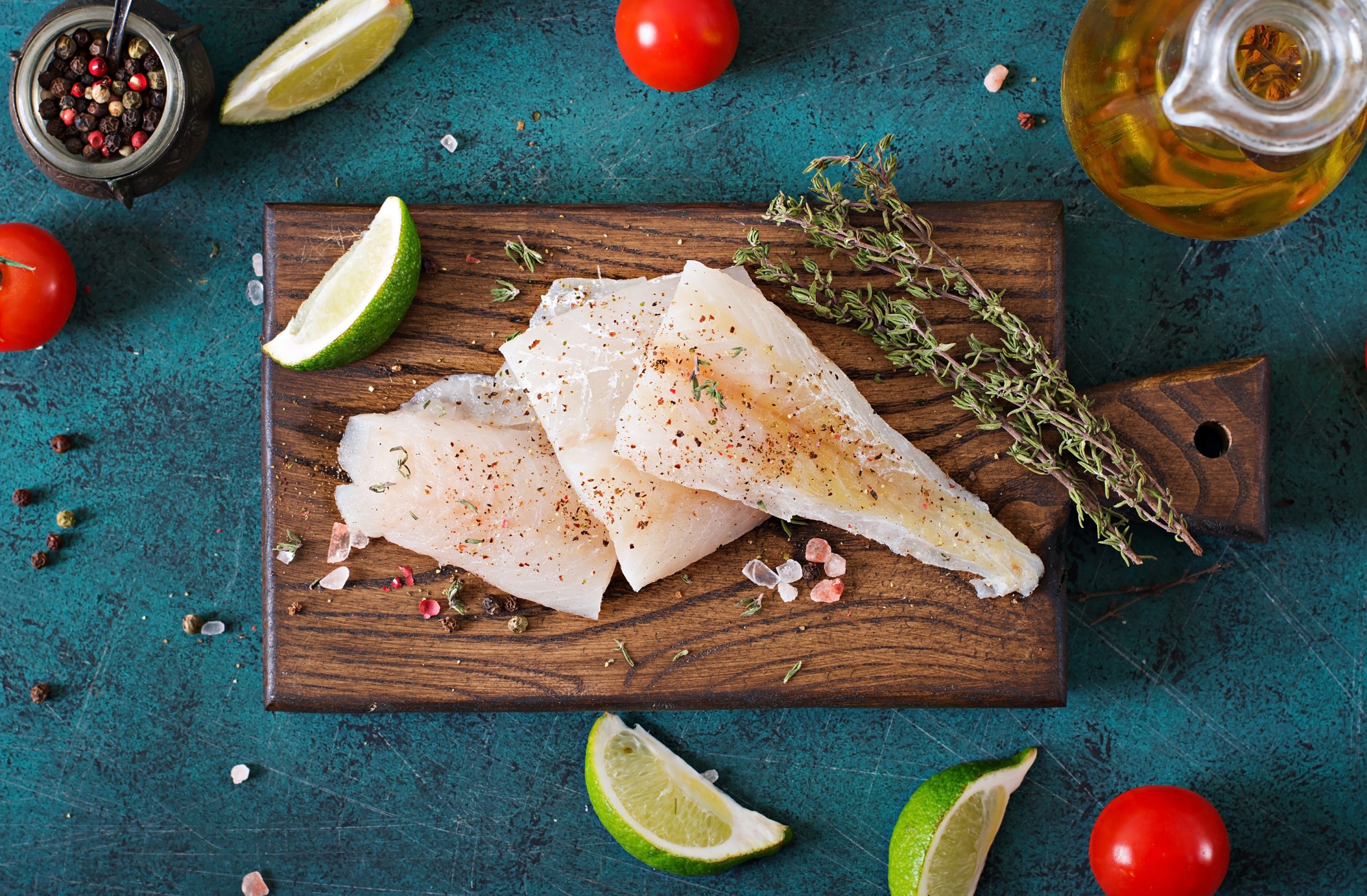 680g white fish fillet, such as cod
Sea salt & ground black pepper
Extra virgin olive oil
Juice of 1/2 lemon
225g cherry tomatoes, halved
85g pitted olives, halved
1 large red onion, finely diced
4-5 garlic cloves, minced
1 tbsp fresh thyme leaves
2 tsp dried oregano
Method
Heat the oven 220C.
Pat the fish dry and season with salt and pepper on both sides. Brush a 25cm x 35 cm baking dish with a little extra virgin olive oil and place the fish in it. Squeeze 1/2 lemon juice all over the top of the fish.
In a medium mixing bowl, combine the tomatoes, olives, onions, garlic and spices. Add a very small pinch of salt and pepper. Add a generous drizzle of olive oil toss to combine.
Pour the tomato and olive mixture over the fish.
Bake in the heated oven for 15-20 minutes.
Remove from the heat and serve.
Easy Mediterranean style scallops
Order some scallops from us and enjoy this fantastic shell fish-super delicate and sweet tasting dish. Easy and quick-seared buttery scallops, with fresh garlic, shallots, capers, oregano and more.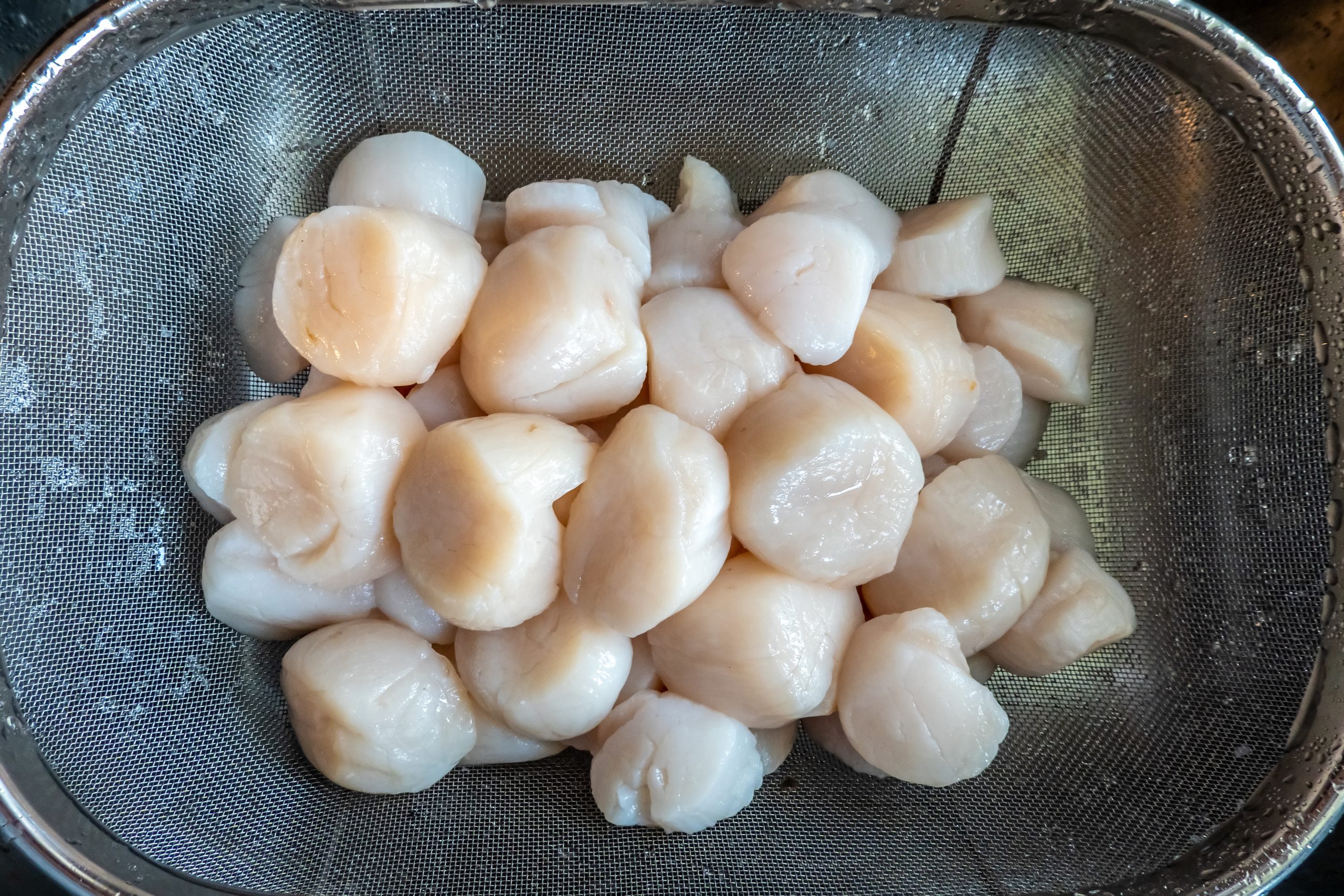 Extra virgin olive oil
1 shallot, sliced
1/2 red bell pepper, cored, cut into thin strips
1/2 green bell pepper, cored, cut into thin strips
4-5 garlic cloves, minced
285g baby plum tomatoes, halved
2 tbsp capers, drained
Sea salt
Black pepper
1/2 tsp oregano
1/2 tsp cumin
1/2 tsp paprika
450g scallops
Splash of fresh lemon juice
Handful fresh chopped parsley, for garnish
Method
In a large pan, heat 2-3 tbsp extra virgin olive oil over medium heat until shimmering but not smoking.
Add the shallots, red bell peppers and green bell peppers. Raise the heat to medium-high, and cook for about 3 minutes, tossing occasionally.
Add minced garlic, tomatoes and capers. Season with just a pinch of salt and pepper. Add oregano, cumin and paprika. Toss to combine. Cook for another 5 to 7 minutes, stirring occasionally. Keep warm while you work on the scallops.
In a separate pan, heat another 2 tbsp extra virgin olive oil over medium-high heat. Add scallops and cook for 2 minutes on one side, turn over and cook for 1 to 2 minutes (do not over cook).
Transfer scallops immediately to the other pan and nestle them in the tomatoes and peppers mixture. Squeeze just a little bit of lemon juice all over. Garnish with parsley.
Remove from the heat and serve immediately over a bed of lemon rice or plain orzo.