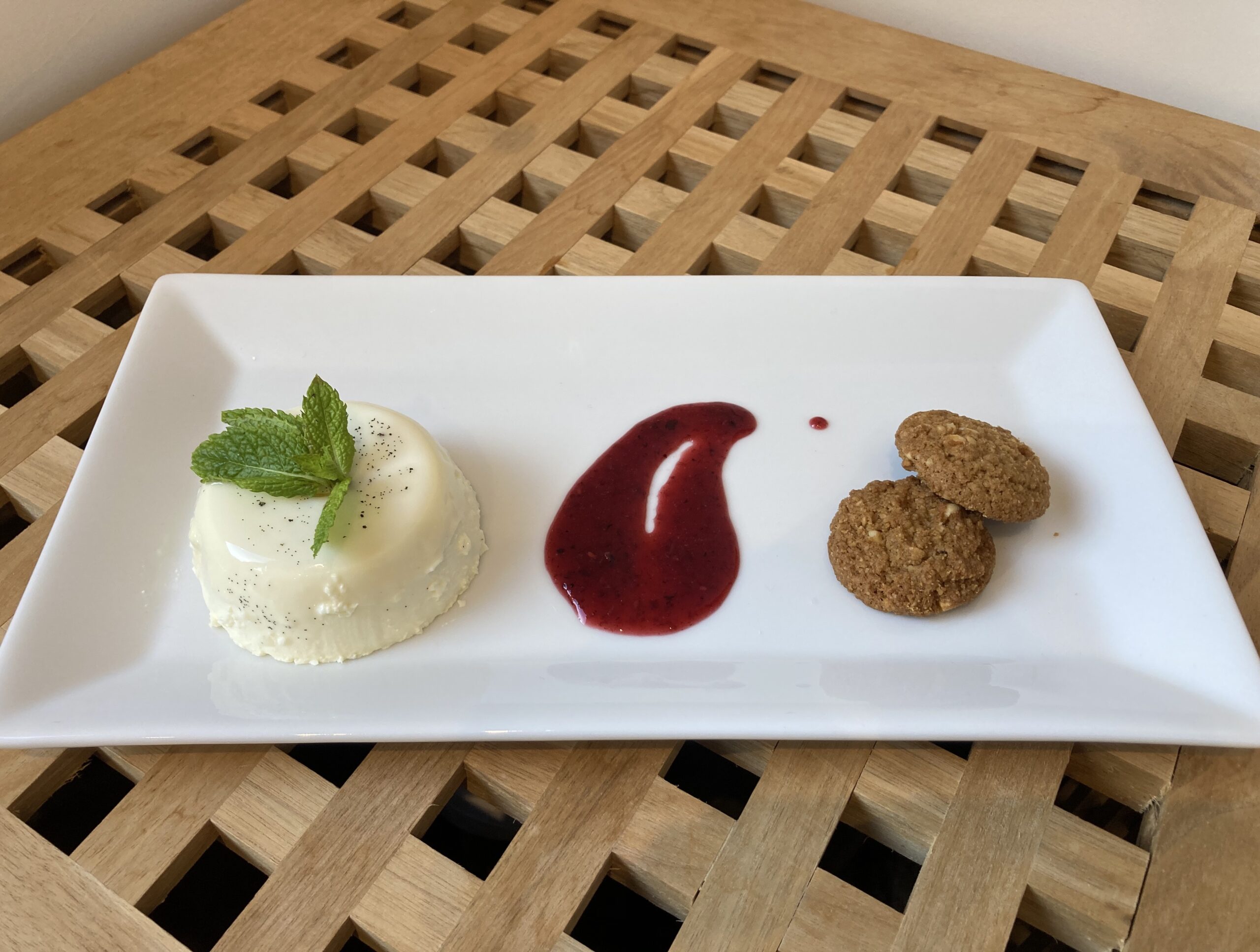 Emma's Easy Peasy Panna Cotta
This dessert is perfect for when you want to pull out all the stops and wow your family/guests. Great served on a pudding platter on a long plate with some homemade biscuits and a fruity sauce  (or serve with a brownie). Enjoy!
1 large vanilla pod or 1 tsp vanilla extract
270ml milk
270 ml cream
30g sugar
3 sheets gelatine
Punnet of raspberries, strawberries and blueberries (optional)
Method
Place the milk and cream in a saucepan and add the sugar and vanilla pod (or vanilla extract), with seeds scraped out into the milk, and place on the heat until mixture comes to a simmer.
Soak the gelatine in a bowl for 5 minutes and then squeeze out the excess liquid. Take the milk/cream mixture off the heat, remove the vanilla pod. Add the gelatine and stir ensuring it is all dissolved.
Pour into small ramekin bowls (I use little mini metal pudding bowls if I'm turning out the puddings). Put in fridge to set for at least 2 hours or ideally leave overnight. To serve, place the bottoms briefly in hot water and turn over, serve alongside a fruit coulis. Alternatively you can serve in little ramekins with sauce on top once set.
To make fruit coulis – boil up raspberries, strawberries, blueberries or whatever soft fruit you have, add some sugar to taste – blitz in your blender, pass through a sieve to get rid of the seeds and refrigerate.
You can make all sorts of flavours e.g baileys, coffee, to suit your taste, have some fun with it. Don't forget, you can add vanilla, coffee and chocolate extract to your order along with vanilla pods and vanilla bean paste.