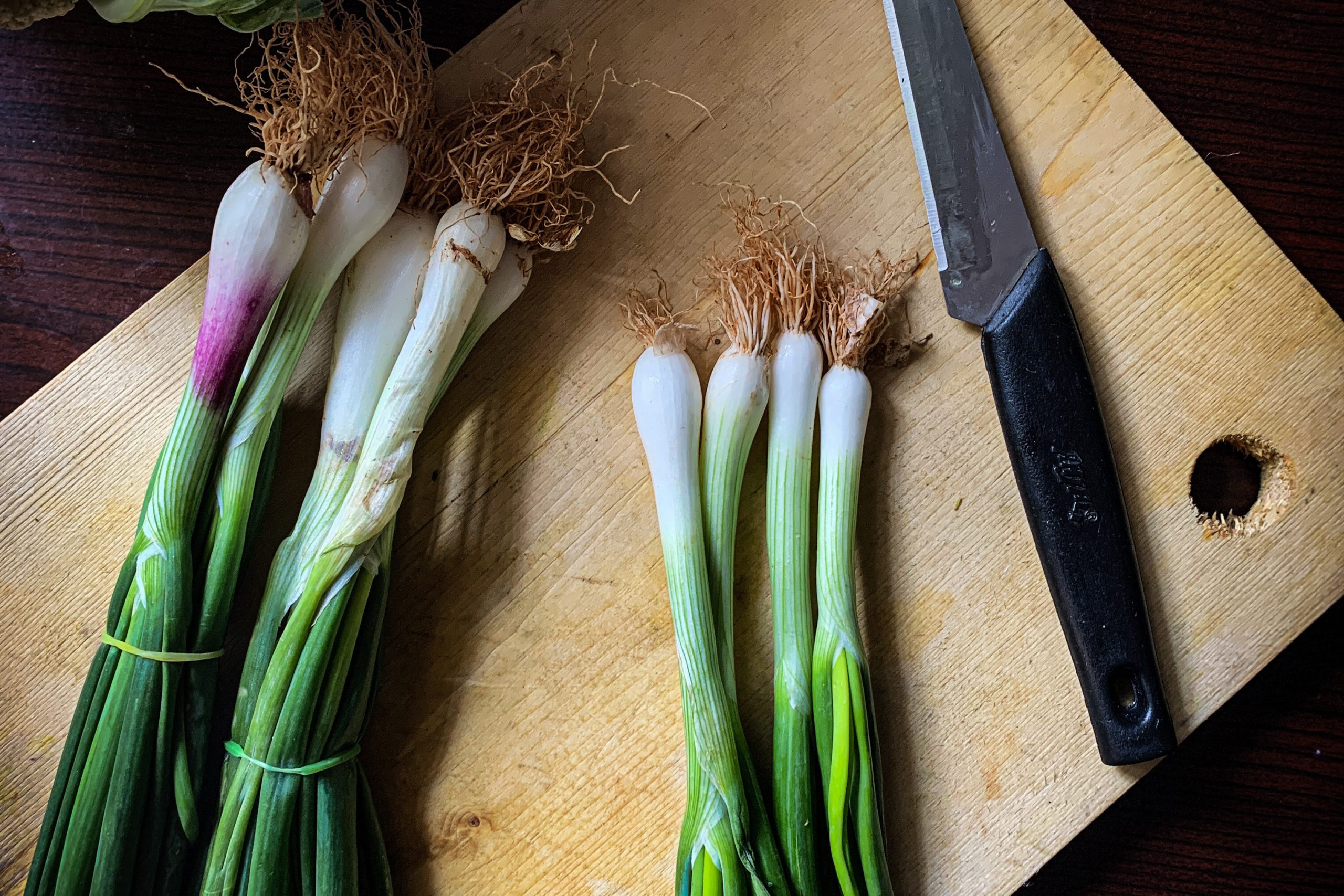 Spring onions are part of the allium family (also known as scallions or green onions) which includes chives, garlics, onions and leeks.  They have a mellower flavour and are often only used as a garnish. Spring onions are a great source of vitamin C, which helps to keep our immune system working properly. 8 spring onions or 80g counts as one of your 5-a-day.
Check out our recipes below and let us know how you use spring onions.
Potato and spring onion pancakes
Looking for an easy savoury pancake recipe? Check out these quick potato pancakes.
Recipe Source Olive, view recipe here 
Spring onion bhajis with mint and coriander chutney
Check out these crispy spring onion bhajis with a fresh and vibrant mint and coriander chutney. Make these bhajis for an impressive way to start your dinner party
Recipe Source Olive magazine, find recipe here
Gnocchi with courgette, mascarpone & spring onions
Try this new way of serving an Italian classic to make a change from pasta.
Recipe source BBC Good Food, find recipe here
Chilli corn & spring onion quesadilla
Try a new twist on a classic Mexican-inspired snack by adding fiery chillies, sweetcorn and a squeeze of lime.
Recipe source BBC Good Food, find recipe here
Quick charred spring onion and sweet potato salad
Charred sweet potatoes are flavoured with za'tar and combined with spring onions, lamb's lettuce and feta to make a salad that's hearty enough for midweek dinner.
Recipe source  Delicious, find recipe here