Food for a Growing Generation
We love chatting with our customers, this week we're chatting to Effie Robins who is a regular box customer.  Emma caught up with Effie to find out what she likes about Heritage and a recipe book she has been involved with to raise funds for All Cannings Pre-school.
How long have you been a Heritage Fine Food Customer?
It was actually just before the first lockdown that I came across Heritage, I was trying to find someone to deliver (along with the rest of the country), I'd seen the vans around and have been using Lower fields butchers for a long time so I knew you were local, an important factor for everyone when sourcing produce!  The range of products is fantastic and since we started, it seems to have grown hugely.
What do you love about receiving the box?
I love the availability of food on offer as well as the freshness and quality. I pick my own box rather than the set one which is a great option when you have a couple of fussy tiny humans at home!
What's your favourite fruit/veg?
We get through fruit by the boatload, any and every variety, it's hard to keep up with three boys!! Favourite veg has to be red cabbage sautéed, delicious.  We've attempted to grow quite a bit of veg this year although the yield seems to be mouse size, so we won't be giving up our box any time soon.
What are your favourite things to cook?
We seem to live off salads and pasta in the summer months, in any variation. I tend to lean towards Italian recipes, so much flavour and colour which is always a winner when trying to convince the boys to eat!
Can you share any recipes you really love to make?
I love Jamie Oliver's fish pie and his kedgeree, I always think we don't eat enough fish so those two recipes are a staple, so delicious and incredibly easy to follow.
I try and find recipes which the boys can help with or meals that are hands-on, such as the sweet potato and bean wraps that I've put in our recipe book, everything goes on the table and then you build it yourself, it gets pretty messy but it's surprising how much more willing they are to eat if they've made it themselves!
I really enjoy cooking with my boys. I'll happily grab any opportunity to get in the kitchen with them, they're keen bakers, partial to a large slice of fresh coffee cake!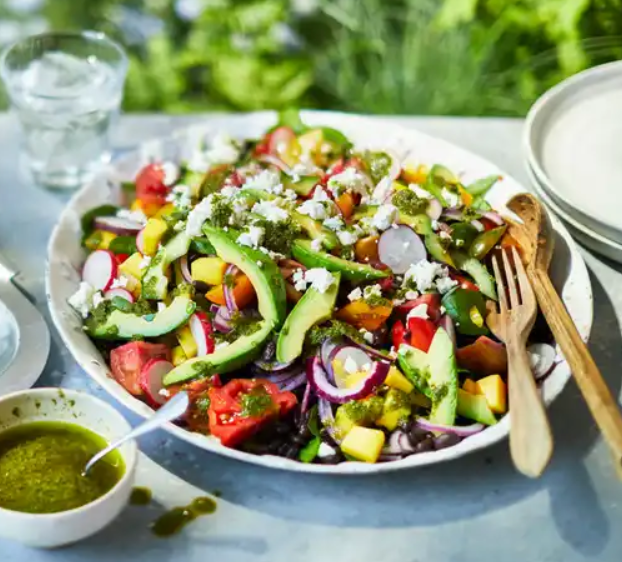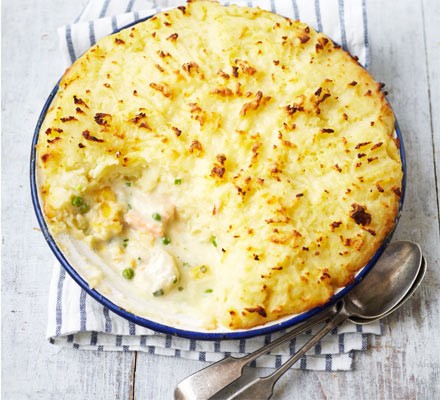 How do you encourage the children to eat a varied diet? Any hints and tips?
For us eating together, every mealtime helps with the fussiness, seeing us all eat the same thing seems to convince them I'm not trying to poison them! I've come to realise that no matter what approach you take they will do exactly as they please and I try not to worry too much. The best trick I've found is to hide as much veg in whatever I'm cooking as possible, cooking with me has an incredible ability to get them trying things too! If anyone has the answer please send it directly.
You volunteer for All Cannings pre-school committee, what is your role?
As a committee member, my main role has been to help raise funds over the last year, which as you can imagine wasn't an easy feat giving the situation we've been in. However, we have an incredible community over in All Cannings and the team have really worked hard to make sure we raised as much as possible for the Pre-school.
We've organised some fab events involving the whole village, it's been really fun to be a part of and see this wonderful Pre-school grow despite the issues we've all been facing, they're such a fab team and care so much for all the children they look after.
Tell us a bit about the recipe book you have put together for All Cannings pre-school and the reason behind it?
This latest project, the recipe book, is a group effort, with people coming together, giving ideas and offerings to create a fantastic book to treasure, with lots of fun activities included too. The idea came about after spending many hours in the kitchen with my boys to fill the lockdown time, there was a lot of mess but it was a fun way for all of us to get through the many many days of not going out, the activities are a great addition too, keeping them occupied while the food is in the oven or setting!!
We've been very lucky to have some fantastic local businesses help us make it happen too; Heritage Fine Food, Devizes Books, The Toys Tree, R M Agriculture, The Kings Arms, Moo 2 Yoo, Bridge Farm, Wild Love Knitwear and South Farm foods.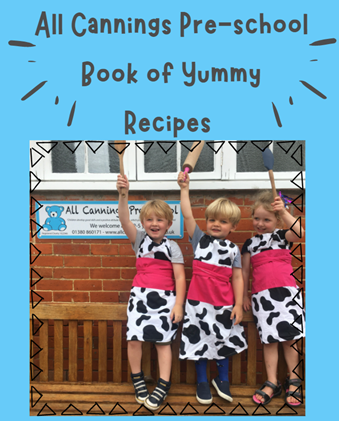 How can people get a copy of the book?
The book is available to order for £8.50 via lots of channels, firstly directly from us via our email, fundraising@allcanningspreschool.co.uk. Also, there will be a copy in the village shop with an order form, you can also contact any one of our fab team and they will be sure to pass on your order.  Hopefully, it will also be on display in a few local locations, such as Devizes books.