Meet our Suppliers: Zenith Nurseries
Ken and Marco recently visited Zenith in the Vale of Evesham who supply some of our salad leaves to find out more about the produce they supply us with and meet the people involved.
Zenith was originally founded in 1978, by Joe and Nick Barone, two Italian brothers from the Palermo region of Sicily, who had settled in the UK.  Zenith Nurseries remains a family business, now run by their sons; Frank and Jack Barone the current directors of the company (pictured with Marco on a recent visit).
Zenith was originally a general produce grower, focusing on vegetables such as leeks and spring onions which grow well in the Vale of Evesham. Around 30 years ago, Zenith moved into growing fine leaf salad and recently invested heavily in a new BRC AA accredited facility manufacturing washed and ready to eat salads for processors, caterers and restaurants.
Customers can expect the finest UK baby leaf salad from the farms picked and packed with care and attention for customers' requirements. High-quality spinach, wild rocket, watercress, pea shoots, red chard, red mizuna, bulls blood, lambs lettuce and also delicious whole head lettuce, fine endive, lollo rosso, lollo biondo and oakleaf.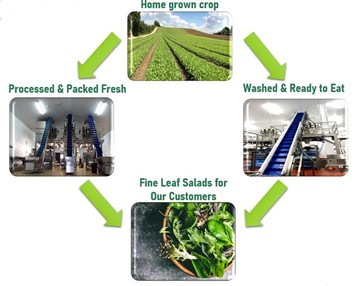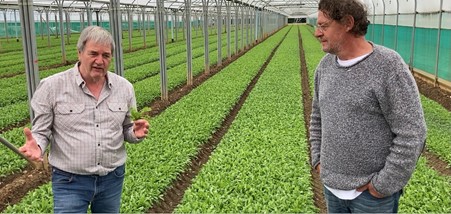 Now in its 42nd year the nursery today looks very different to its first incarnation. Through constant reinvestment in their facilities, infrastructure and people they have created an ideal environment to cope with the fast-paced world of high quality produce supplies.
Zenith currently has four land growing sites surrounding their pack houses in Evesham as well as five large glasshouses and 16 multisplan polytunnels covering 80 hectares of open land.
Zenith are leaf, red tractor and BRC accredited and have supplied many customers over 40 years.  They currently employ 80 staff who are all qualified in food safety and hygiene.