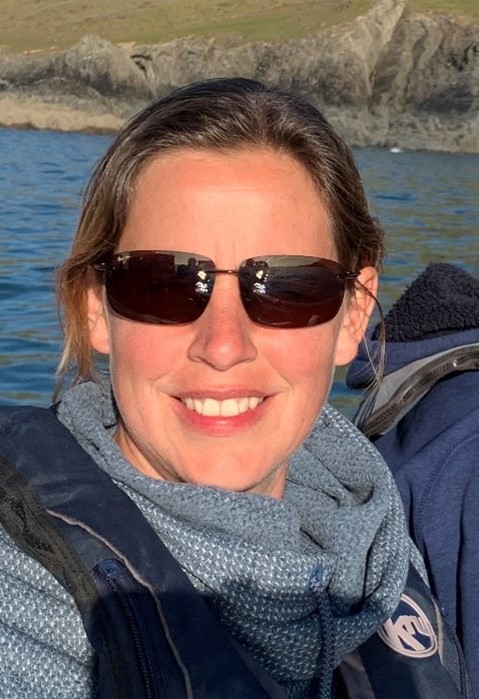 Interview with Sarah Llewellyn
It's always lovely to hear from our customers and chat about their family stories and highlight things that are important to them.  We were recently contacted by Sarah Llewellyn who shares her family's love of receiving our fruit and veg boxes, their favourite recipes and how her son is looking forward to a volunteering trip to Africa in 2022 which happens to be nearby to where Sarah's late father built a sailing boat and sailed back to the UK.
How long have you been a Heritage Fine Food Customer?
We became Heritage customers during lockdown. Receiving a veg box from a local supplier is something I have wanted to do for a long time, but never really believed the big names were really local. When I read last year a story that many of your customers were restaurants and that side of your business had reduced during lockdown as they weren't able to open it seemed like the perfect opportunity for us to start getting a veg box and support a local business. I was right, it was the perfect opportunity and we really love getting our box every Saturday.
What's your favourite fruit/veg?
My son is a vegetarian so it has been really good as the veg box has made us more adventurous in having different fruit and veg in the house. His favourite is melon and my favourite has to be when I rediscovered my love of beetroot which I had not had for a long time before it arrived in the box.
A family favourite has been the mooli (Daikon radish) as we had never even seen one of these before!
What do you love about receiving the box?
When it arrives on Saturday morning it's fun exploring what's in the box –  it has become a Saturday morning ritual.  I think it's great that the box is different every week as I don't have to think about it. As a busy full time working mum it's great to have someone to do the thinking for me.
I also love the Heritage booklets and magazines that arrive with the box. There are lots of recipes that we have tried and loved – we really loved the sweet potato and spinach curry and the Leftovers and Clementine cake on page 25 of the March edition of Heritage Bites magazines.
Our absolute favourite to date though has been the White Bean and Spring Green Cakes on page 27 of the April Heritage Bites Magazine.
Reading your magazines (and the Wiltshire Living one too) is often the only chance I get to sit down with a cup of tea all weekend so I am very glad for the excuse, thank you!
Can you share any recipes you really love making?
A recipe we really enjoy is whole roasted cauliflower with spices. Delicious, and one we make at home often  – sometimes with African spices. Below is a recipe.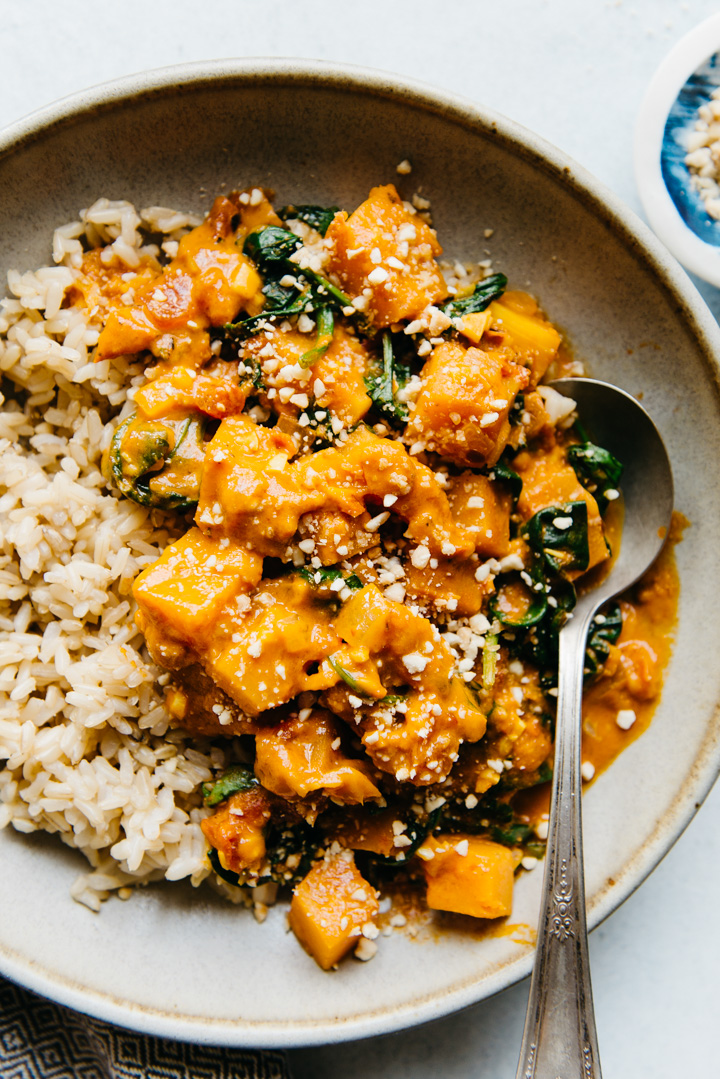 Roasting creates an incredible nutty flavour that works beautifully with spices and herbs.
Source: BBC Good Food
50g butter, softened at room temperature
2 tsp chilli flakes
1/2 tsp sumac
1/2 tsp allspice
1 tsp ground cumin
1 tsp ground coriander
1 cauliflower
2 x 400g cans chicken peas, drained and rinsed
Small pack of flat-leaf parlsey, chopped
Small pack of mint, chopped
Small pack coriander, chopped
1 red onion, very finely chopped
200g cherry tomatoes on the vine
50g pine nuts, toasted
Pomegranate molasses, for drizzling
For the feta dressing
100g good-quality feta
100g Greek yogurt
1/2 lemon, juiced
Method
In a small bowl, beat the butter and spices with a wooden spoon, then set aside.
Heat oven to 220C/200C fan/ gas 7. Trim the outer leaves of the cauliflower and remove the very bottom of the root, being careful to keep some of the root attached so the whole cauliflower remains intact. Bring a large pan (big enough to fit the whole cauliflower) filled with salted water to a rolling boil. Cook for 3-4 mins to partially tenderise, then carefully remove with two slotted spoons.
Put the cauliflower and chickpeas on a baking tray. Rub the cauliflower with the butter, dot a little over the chickpeas and season everything. Roast in the oven for 35 mins until the chickpeas are crispy, the cauliflower is deep golden-brown, and a cutlery knife can be inserted into the middle easily.
Meanwhile, make the feta dressing. In a large bowl, whisk the feta and Greek yogurt until the cheese has completely broken up and the mixture is creamy. Add the lemon juice, whisk again, then season to taste. Chill until needed.
Remove the cauliflower and chickpeas from the oven, transfer the cauliflower to a plate, then mix the remaining ingredients, except the pomegranate molasses, with the warm chickpeas on the tray.
Arrange the herby chickpeas on a large sharing platter and place the whole cauliflower on top. Spoon over the dressing and drizzle with pomegranate molasses to serve.
Do all your family enjoy cooking?
Alex, my son is actually a great cook, in particular, he really enjoys making desserts with the fruit we receive from you. We have had some great grilled peaches and apple crumble!
Alex is also particularly pleased that having a box is better for the environment from fewer food miles to limited packaging and less food waste – the quality is always great!
Another family ritual we now have is that on a Thursday/Friday we eat up anything that is leftover – eg making curry so our fridge is ready for our next Saturday morning box!
You mentioned about your late father and how he built a yacht in Africa to sail back to England and how your son now wants to go to Africa which is close to where he built the boat to do some voluntary work, tell us a bit about that?
Alex, my son has always loved being outdoors and especially loves water sports including kayaking and sailing. Unfortunately, my dad (James Barden) died before Alex was born, but Alex is very much aware that is where he gets his love of water sports from.  My father spent two years building a yacht, Ngoma, from scratch that he then sailed back home in.
He built his boat in Dar Es Salaam, which was then Tanganyika. Alex now has the opportunity to go to Zanzibar, Tanzania, which is very close to Dar Es Salaam. He really wants to go to Africa to help in any way he can, but it being so near to where his grandfather built his yacht is the icing on the cake so to speak.
More details about my father's story can be read here
My son, Alex, currently goes to Wyvern College and it is through here that he has the opportunity to go to Africa in 2022 to support the local communities by renovating schools and helping to teach pupils.
" I am very passionate about the sport so I feel that I could possibly teach them different sports and I would really enjoy learning what sports and games they play. I also do quite a lot of cooking and DIY projects at home, and I would enjoy sharing my knowledge on these. I have had a few opportunities to lead other children before, for example as a patrol leader at scouts and marshalling helper at cross country. I liked doing both of these activities, and am now becoming a Sports Ambassador at Wyvern. I would also enjoy learning about different cultures and ways of life. It would be a good opportunity to learn how to fundraise and raise money if I ever wanted to do anything similar in the future! " Alex
To raise money, Alex has done a sponsored triathlon (Kayaking, Cycling and Running), and doing odd jobs for people in the street. He is also planning to sell Christmas cakes and his Scout group and primary school are supporting him with fundraising activities too.
Alex has a GO FUND PAGE where people can donate to help him raise his target
If you would like to tell us about why you love our boxes and share your favourite recipes, stories get in touch with emma@heritagefinefoods.co.uk.