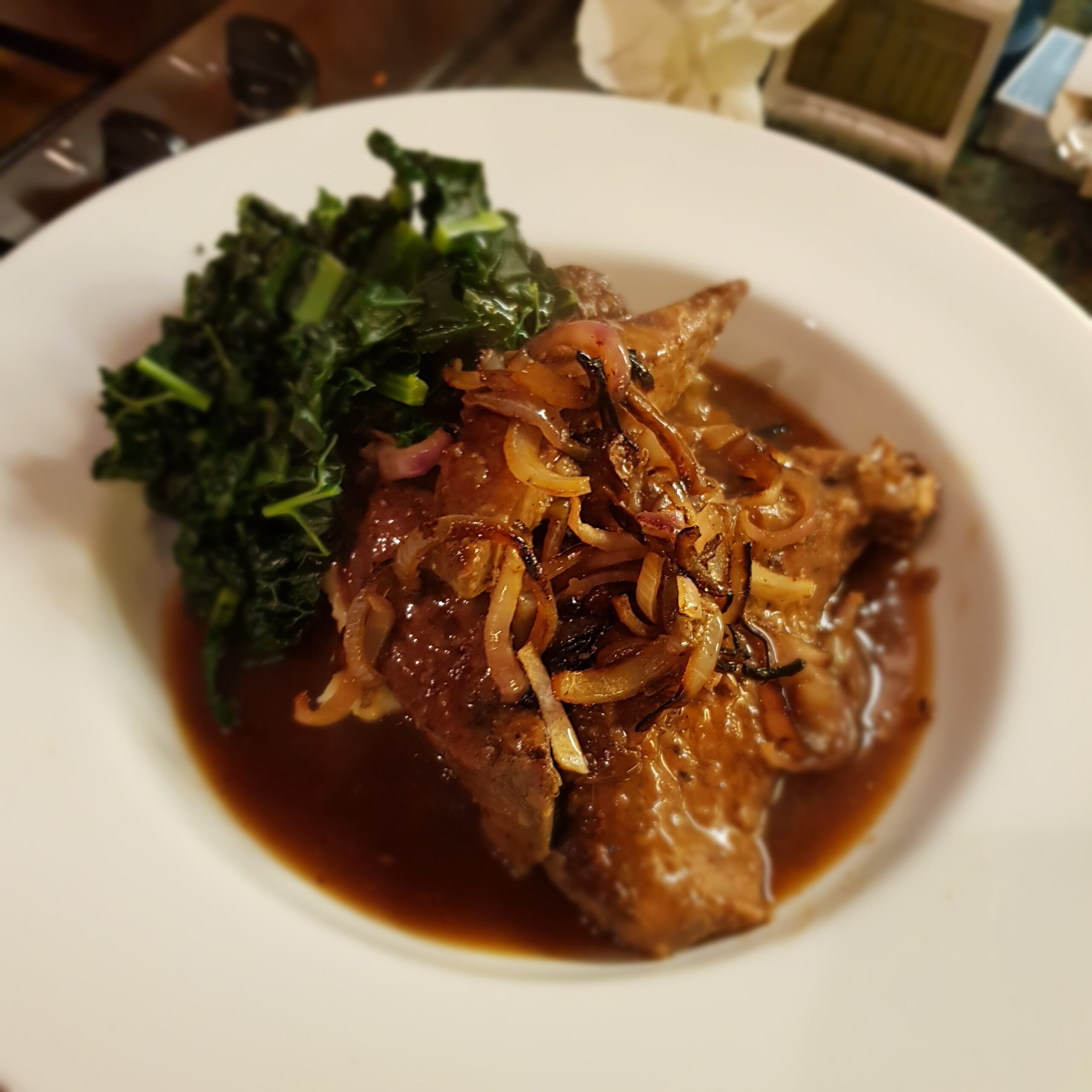 Liver with Maris Pipers, English Red Onions and Cavolo Nero.
Rob Thorley, ex-chef and Sales Manager at Heritage, shares some of his cooking delights and fills us with cooking inspiration. Rob had cooked up a treat at the weekend, making the most of seasonal with Maris Pipers, English red onions and cavolo nero!
See his recipe for Calf's liver served with mash, onions and cavolo nero below.
12 slices calf liver
Flour for dusting
1 English red onion
Black pepper for seasoning
2 kg Maris Pipers potatoes, peeled, chopped and boiled
100ml Balsamic vinegar
500ml beef stock
Cavolo Nero
Butter and milk for mash
Method
Dust the liver in seasoned flour on a plate and set aside.
Slice the red onions thinly and slowly pan fry in oil or butter until soft.
Use the same pan and fry liver on medium heat for 2-3 mins each side then lift and rest with onions. Cover with foil.
Add a small amount of balsamic vinegar, if you wish and beef stock and reduce in the same pan.
Mash potatoes and add milk and butter at the end.
For the Cavolo Nero, wash and shred, place in a pan of cold water (around 2cm as we are steaming it) with a good amount of salt and pepper. Steam for 7-8 minutes.
Plate up by adding mash then liver and onions on top, Cavolo Nero on the side and gravy from the pan over the top.