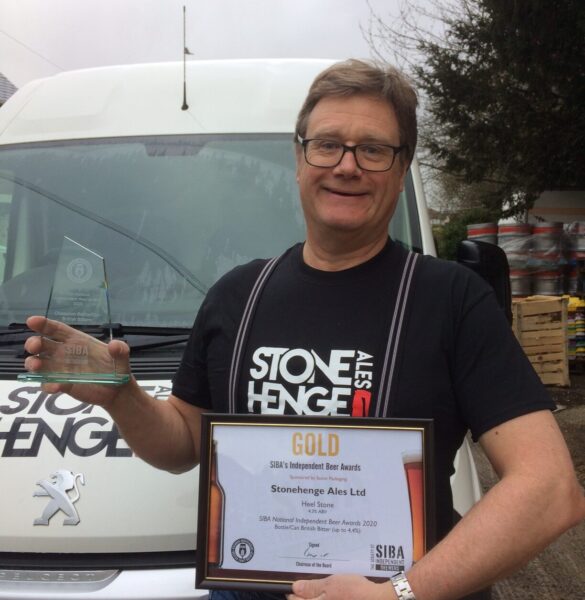 Stonehenge Ales – Beers of Monumental Taste
Craft brewing has seen a surge of interest in the UK over the past few years. Heritage are now stocking three bottles of Stonehenge Ales so we thought it would be timely to find out a bit more about this award winning brewery.
In 1993, Danish Master Brewer Stig Anker Andersen and his wife Anna Marie Andersen and their young daughter Amalie uprooted from their native Denmark and moved to Netheravon to take over running one of Wiltshire's oldest micro-breweries on the banks of the River Avon. They currently produce around 600,000 pints a year. Emma caught up with Stig to find out more.
How did you first get into brewing beer? Did you homebrew in Denmark?
During my BSc Chemical Engineering studies, I spent a term at Tuborg Breweries in Copenhagen, Denmark. I found it very interesting and decided to advance my studies further and get a MSc degree in brewing science. In 1986 I reached this goal. I like the challenge to brew a consistently good beer which you need knowledge and skills in all areas of brewing science.
The history of the building is really interesting, tell us a bit more about that..
In 1983 Tony and Robinetta Bunce bought an old power station from the MOD and converted it into a brewery and started brewing in 1984. Had it not been for the Bunces, we probably would not have been brewing at The Old Mill today.
The Old Mill is in the most idyllic setting imaginable on the bends of the River Avon. The building started life in 1914 as an electricity generator for the Netheravon Airfield using waterpower from the River Avon.
The power from the river never managed to generate electricity to the extent needed, hence diesel generators were installed to run the turbines. This soon proved not to be cost effective and the power station was closed down.
The years in between power station and brewery, the building was put into many different uses. For a while, it served as village hall hosting dances and boxing matches. Also a fibre glass factory was in operation for some years. For long periods the towering 'old mill' was boarded up and only the ghost was rummaging the stairs and corridors.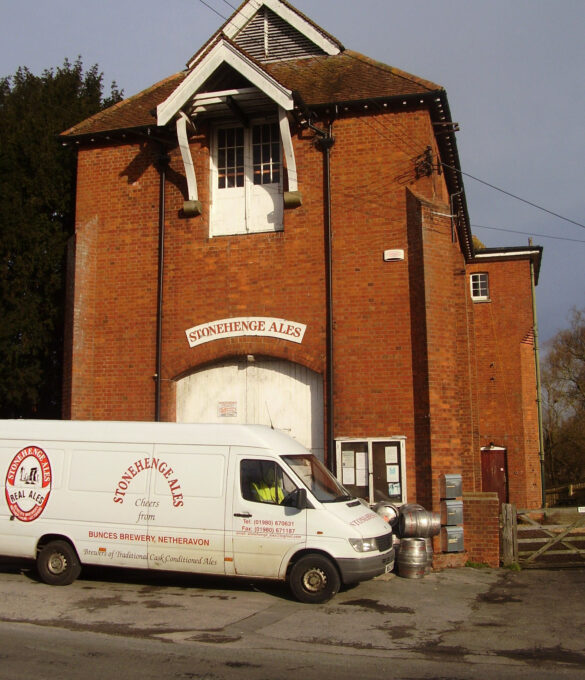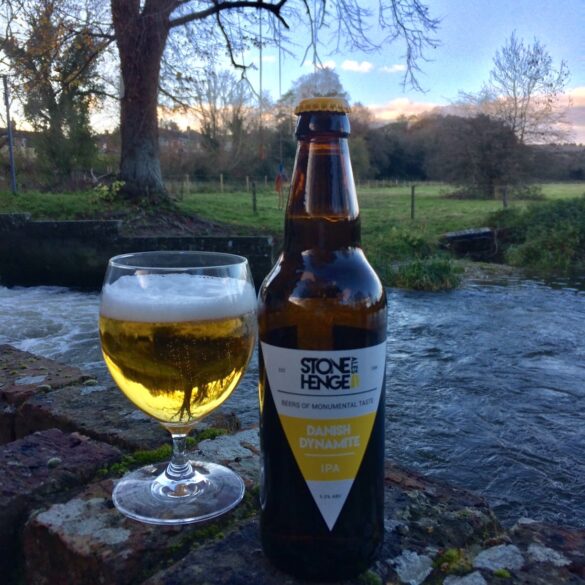 Is there anything that you believe you do differently to other brewers, anything unique?
I am probably the only micro-brewery in this part of England who would name a beer Danish Dynamite.
Can you tell us a bit about the process of brewing
Our brew plant is arranged so that brewing ingredients and wort mostly move downwards, using gravity as in early tower breweries. Only one pump is used in the entire brewing process for transferring the hot wort through a plate cooler prior to fermentation.
Each beer is brewed to its own recipe using the traditional infusion mash method and with only the finest quality ingredients which include malt and whole hops and Stonehenge Spring Water. After fermentation the beer is run off into carefully sterilised stainless steel casks where the final conditioning takes place.
Our beers are allowed to condition naturally in the cask and call for a certain care in handling and dispensing; a first class pint owes much to skill in the cellar and pride in the pub.
In 2015 bottling of Stonehenge Spring Water was added to our activities – we now supply Stonehenge Visitor Centre with thousands of bottles of the most refreshing and pristine spring water from the Salisbury Plain aquifer on top of which the ancient and enigmatic stone circle rests.
What steps do you take when creating a new ale? How do you decide what to make?
I am a bit old fashioned and not the type of brewer who likes to constantly brew and promote a new beer. It has been a while since I last launched a new beer. What would prompt me making a new beer would probably be a special trend which has proved popular for beer drinkers for more than just a few months.

Do you create beers for a specific market, or do you brew the kind of beers that you like?
I love having the freedom to brew the beers I like. I would never compromise and brew a beer I didn't like myself. I believe people love our beer because of its consistent quality.

What does an average day look like for you?
My day starts at 7.00 am when I start up the brew. Being a micro brewer I wear many hats. During the brewing process I find time to phone in orders and make various other phone calls to customers and suppliers.  I also have to manage all office administrative tasks. The working days can be long.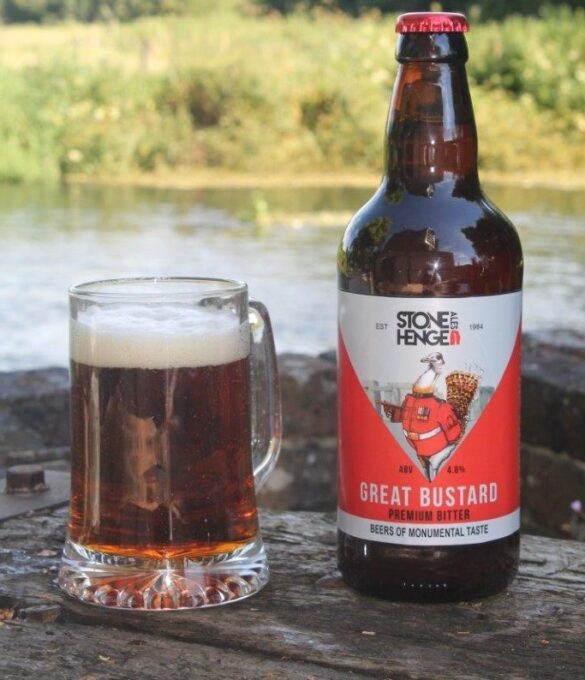 What's your favourite time of year at work and why?
Most definitely Spring. I like starting up a Sign of Spring brew on a morning when the dawn chorus has woken me up.
What's the most important lesson you've learned brewing beer?
Never to be complacent. 
What are your plans for the future?
To keep the brewery going with consistently good beers.
What do you do to wind down after a busy week?
Enjoy good food, good company, and a couple of beers.
Do you have any advice for budding brewers?
In order to become a good brewer,  you need to use quality ingredients, ensure cleanliness, and be good at controlling timing and temperature throughout the brewing and packaging process.
We are currently stocking Danish Dynamite, Great Bustard and Heel Stone online as well as Pigswill and Rudolph for Christmas.