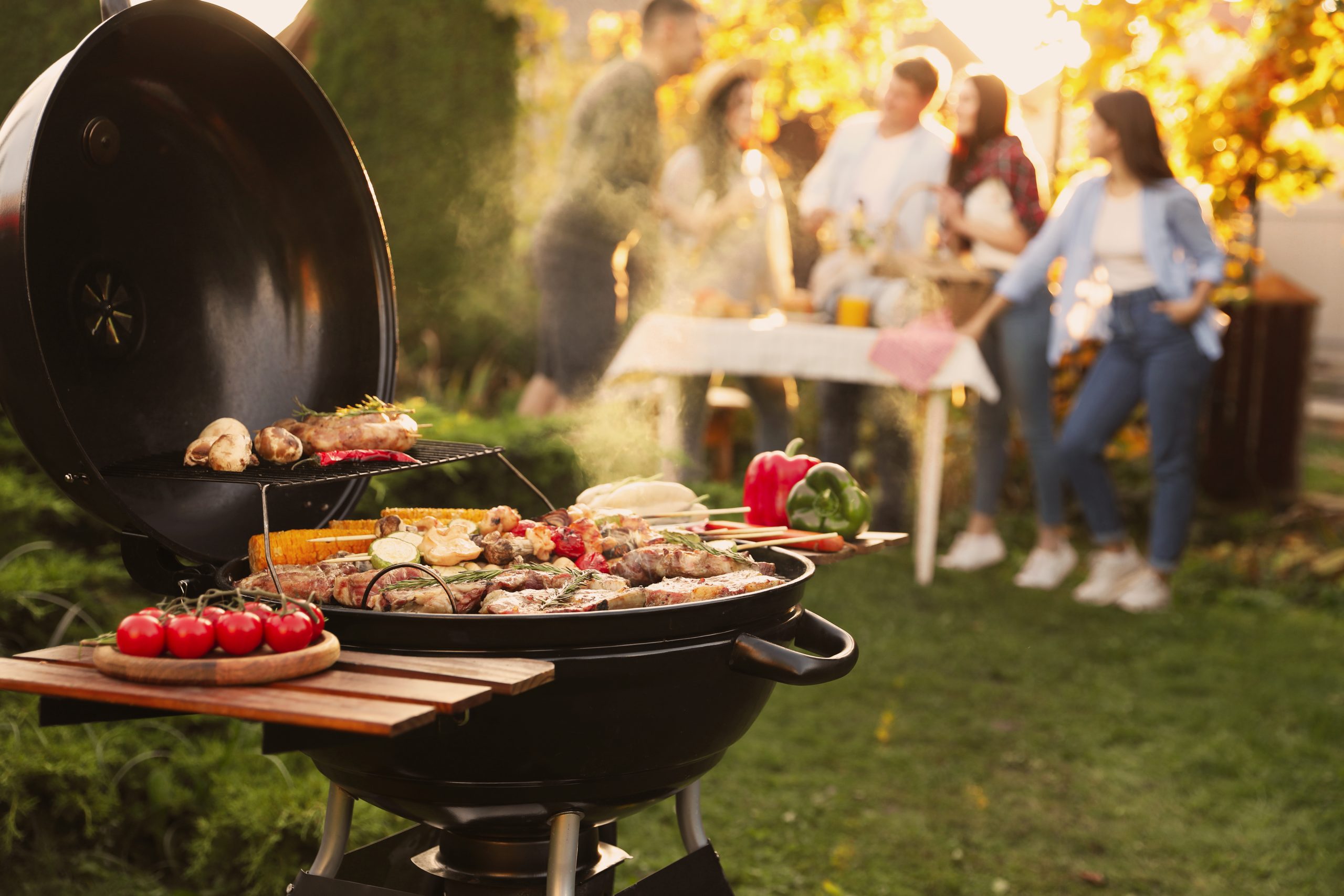 Here at Heritage, we have you covered with everything you need to create the perfect barbecue. Here are some of our top tips for a great BBQ.
Be Patient
Barbecuing takes patience and concentration, in that order. You need to wait for the flames to die down – flame-grilled is a very misleading term! Wait until the coals are white-hot – that's the hottest and evenest heat.
Choose the right briquettes
Our natural wood briquettes are ethically sourced 100% natural 'pillow' briquettes produced with no chemical, impurities or waste-wood. The unique small 'pillow' style briquettes created by using excess charcoal with a natural organic binder has excellent combustion properties. They are easy to light and are packed in 3.5kg paper bags, so you can light the whole item. The briquettes are an excellent choice for a simple barbecue, the burn time of the briquette is approx 1 hour, they are ready in just 20 minutes.
Add some Smoking Chips
Take your meat and fish flavours to the next level… try adding wood chips to your charcoal. Hickory, oak and pear are great with fish and pork, maple is great for pork and poultry while cherry wood adds a sweetness to most meats. Just soak half what you'll use in water to make it last, then add it all once lit.  if you haven't tried using smoking chips before we would recommend trying the oak smoking chips first which are a great all-rounder.
Tool Up
We've all flipped a burger over the edge to end up in the dog's tummy or lost a sausage down a grill. Barbecue tools are essential! Get yourself a decent fish slice, a heavy-duty oven glove and a decent pair of tongs – they give you the most control and reduce the chances of dropping anything between the grills.
Meat
Our barbecue packs are now available, we also have plenty of other meat and fish available for you to add to your barbecue, so get adventurous and make up your own pick 'n' mix box. Take a look at our website. We have some amazing Lowerfields handmade burgers, full of flavour and goodness and the best tasting sausages in the County (in our view), why not try them and see what you think yourself? Alternatively, if you fancy making your own you can get the mincemeat from us and mix up some different flavours. Even if you make them from nothing but salt and pepper and good-quality meat, they will beat anything you have bought in the shops.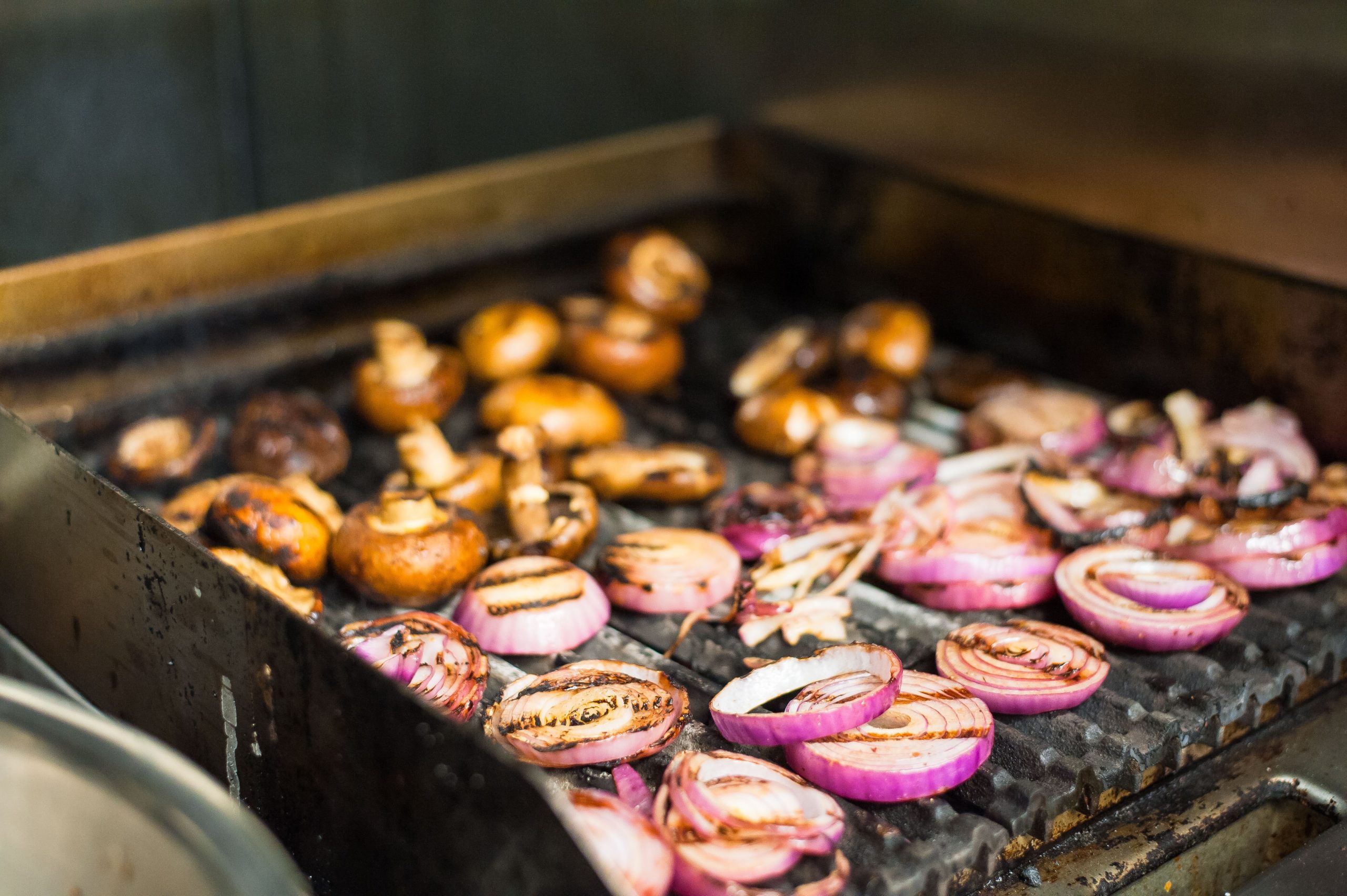 Fish is great on barbecues too!
Why do people forget fish? Fish and smoke are such great friends. So get a whole trout (we have local rainbow trout for sale) throw some oak chips in and cook. If you're feeling fancy, slice a trout open and stuff with lemon, dill and pepper (see our other recipe below).
Marinade, marinade, marinade!
We all know the phrase "leave for a few hours, ideally overnight". Well, that applies even more to barbecues, to make sure the flavours aren't overridden by the addition of the smoke. In fact, it's best to save some marinade when you make it, and brush your meat or fish with the marinade every 10 minutes as it cooks. That way it will add moisture, trap the smoke flavour and caramelise gently as it goes.
Don't forget the veg!
Fire does wondrous things to vegetables too, if you get the technique right. What you want is that lovely charring along the bars – it looks amazing and tastes even better. So slice your veg thin and grill straight away – no oil, no seasoning. Once cooked you can add the flavour in some quality olive oil and a bit of vinegar. So grab a veg box and get slicing.
Side Salads
If you want to go bigger with some tasty side salads not only do we have the salad but we have some delicious dressings too from Caesar salad dressing to hot chilli and ginger to lemon and cracked pepper.
A little tipple
What's a BBQ without some beer or wine.  We've got an amazing selection of local beers and wine for you to choose from brewed locally  – check out our selection here.
Try out some of our barbecue recipe suggestions below and share with us what you love to make on our Facebook page.
Griddled Vegetables with Melting Aubergines
Flavoured with garlic, lemon and herbs, it's delicious griddled on the barbecue.
Source: BBC Good Food, find the recipe here
Fancy making your own burgers, give these Aussie burgers a try, perfect for barbecues.
Source: BBC Good Food, find the recipe here
Grilled trout stuffed with lemon and herbs
This is a simple, flavourful way to grill almost any whole fish, with a 'stuffing' designed not to be eaten, but to flavour the fish from the inside out.
Source: Better Homes and Garden, find the recipe here
Grilled Halloumi-and-Tomato Skewers
Halloumi, the salty sheep's-milk cheese from Cypress, is skewered with cherry tomatoes before being grilled and topped with lots of chilli oil, torn mint and lime zest. It's an easy barbecue-ready vegetarian side dish.
Source: Tasting Table, find the recipe here
This multi-tasking sauce can be served with burgers and bangers or used to glaze ribs and chicken.
Source: Olive Magazine, find the recipe here
Barbecued Banoffee Splits
Treat the family to banoffee splits next time you have a barbecue. They're super easy to make, and great fun too. Serve with vanilla ice cream.
Source: BBC Good Food, find the recipe here
Time: 10 mins + macerating time
Channel sunny holiday vibes with this classic Spanish tipple.
Source: Olive Magazine, find the recipe here