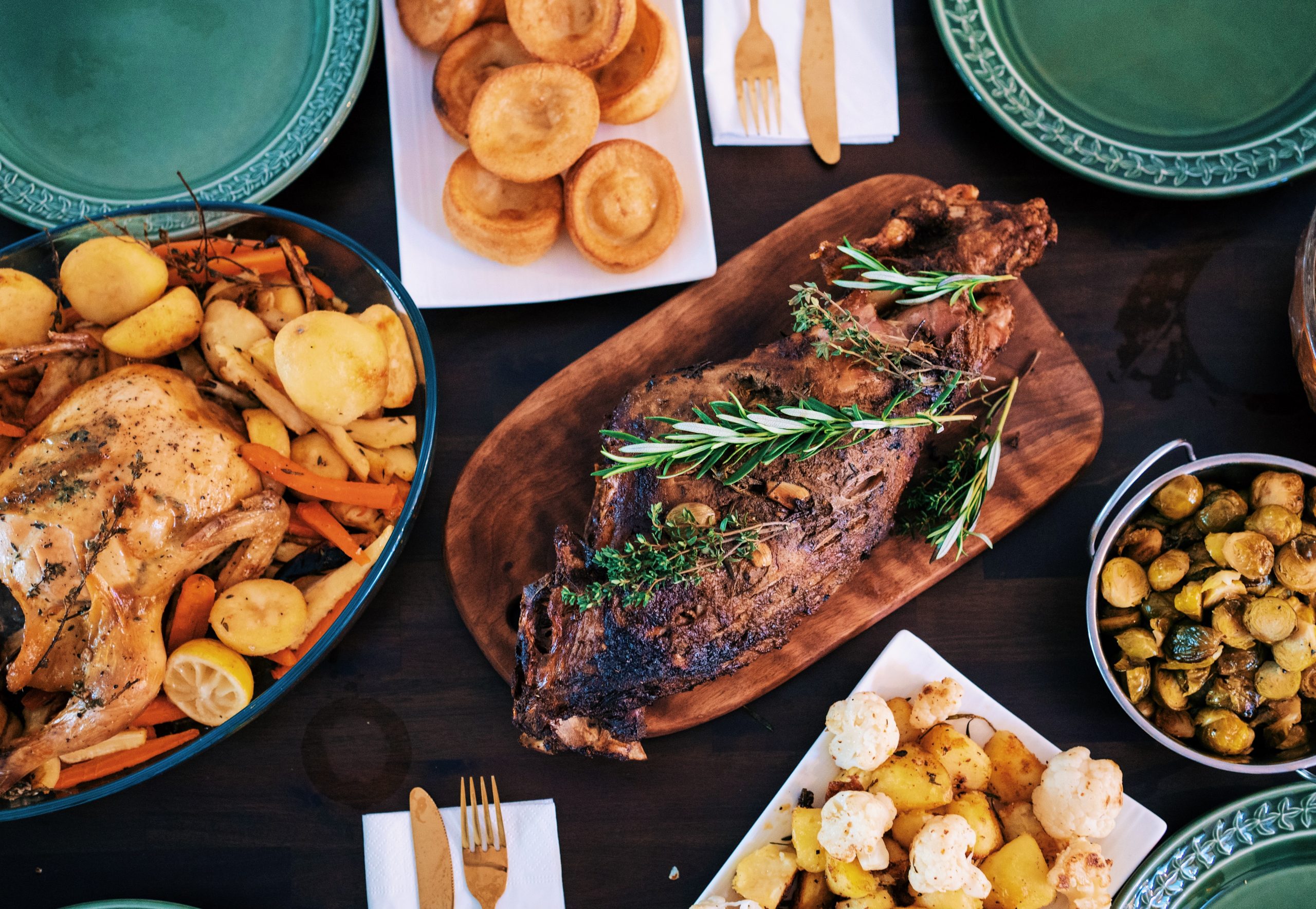 There's nothing better on Easter weekend than to sit around the table and enjoy an extended big family meal with all the Easter trimmings. 
If you fancy a change why not treat yourself to one of our 2-course recipe boxes – perhaps the roast chicken dinner, The boxes include everything (excluding salt, pepper & oil) you need for a tasty two-course meal for 4 people. See all our recipes boxes on 5adaybox or on Heritage at Home.  
Or why not break totally from tradition and if the weather is dry have an Easter barbecue – check out our blog here for ideas and inspiration.  
Here are some other fun recipes to inspire you.  
Transform old-school deviled eggs into an adorable appetiser with carrots and capers.
Source: A food lovers kitchen, find recipe here
Italian-Style Roast Pork with Crispy Crackling
Cook time: 2hrs 15mins + marinating & resting
A take on the fennel-seasoned Italian dish porchetta, this Sunday lunch-worthy loin has a layer of perfect crackling.
Source: BBC Good Food, find the recipe here
Leek & Globe Artichoke Pie
Cook time: 40 mins plus cooling
Make this Greek-inspired pie as a centrepiece dish for a special occasion. Encased in fabulous filo pastry, it's packed with leeks, artichokes and cheese 
Source: BBC Good Food, find the recipe here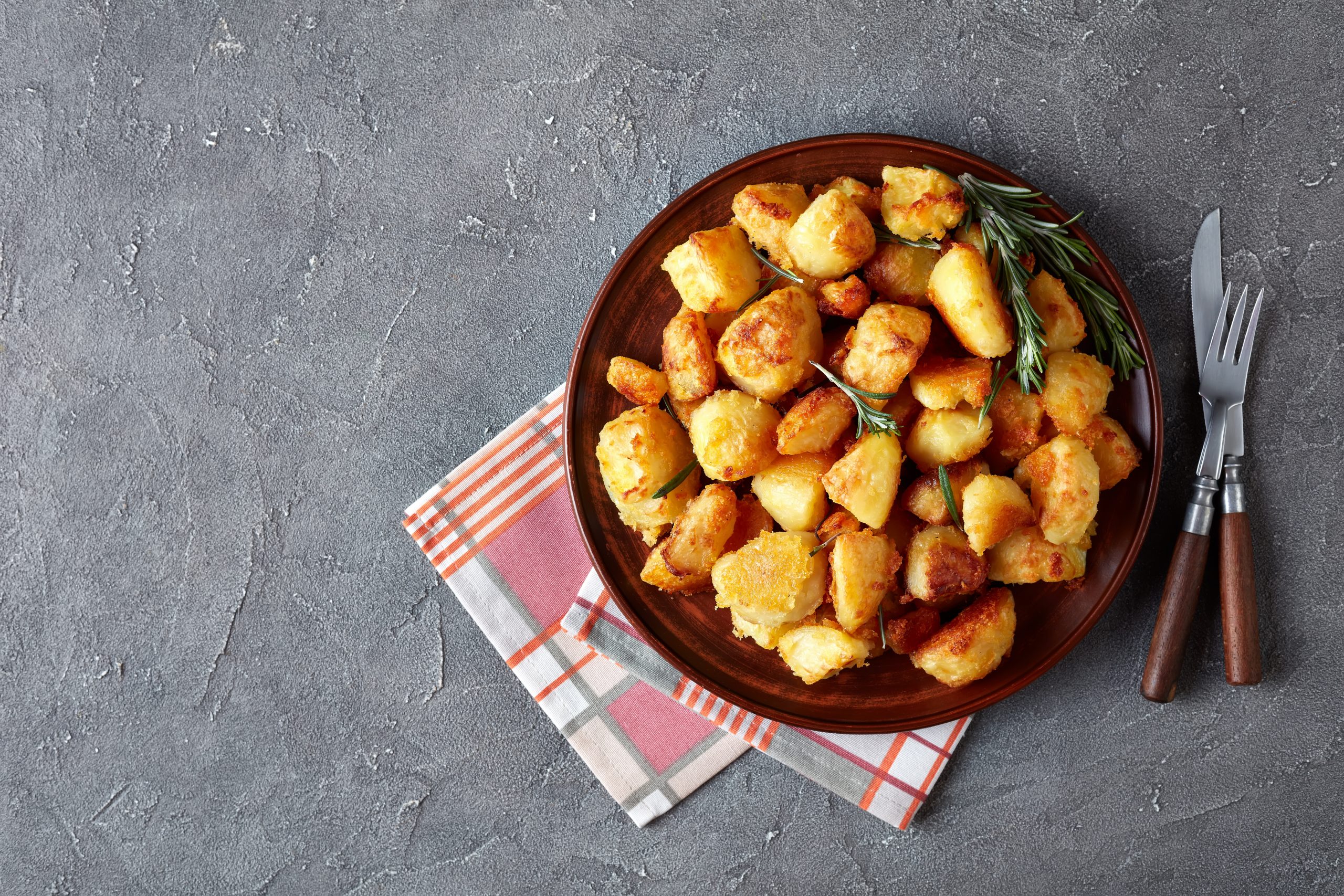 Crispiest Roast Potatoes Ever
Make soggy potatoes a thing of the past with this clever recipe. You'll end up with roasties that have a fluffy middle and golden, crisp exterior. 
Source: BBC Good Food, find the recipe here
Don't waste time peeling and chopping carrots – just braise baby carrots with butter, sugar and fennel seeds for the perfect side dish.
Source: BBC Good Food, find the recipe here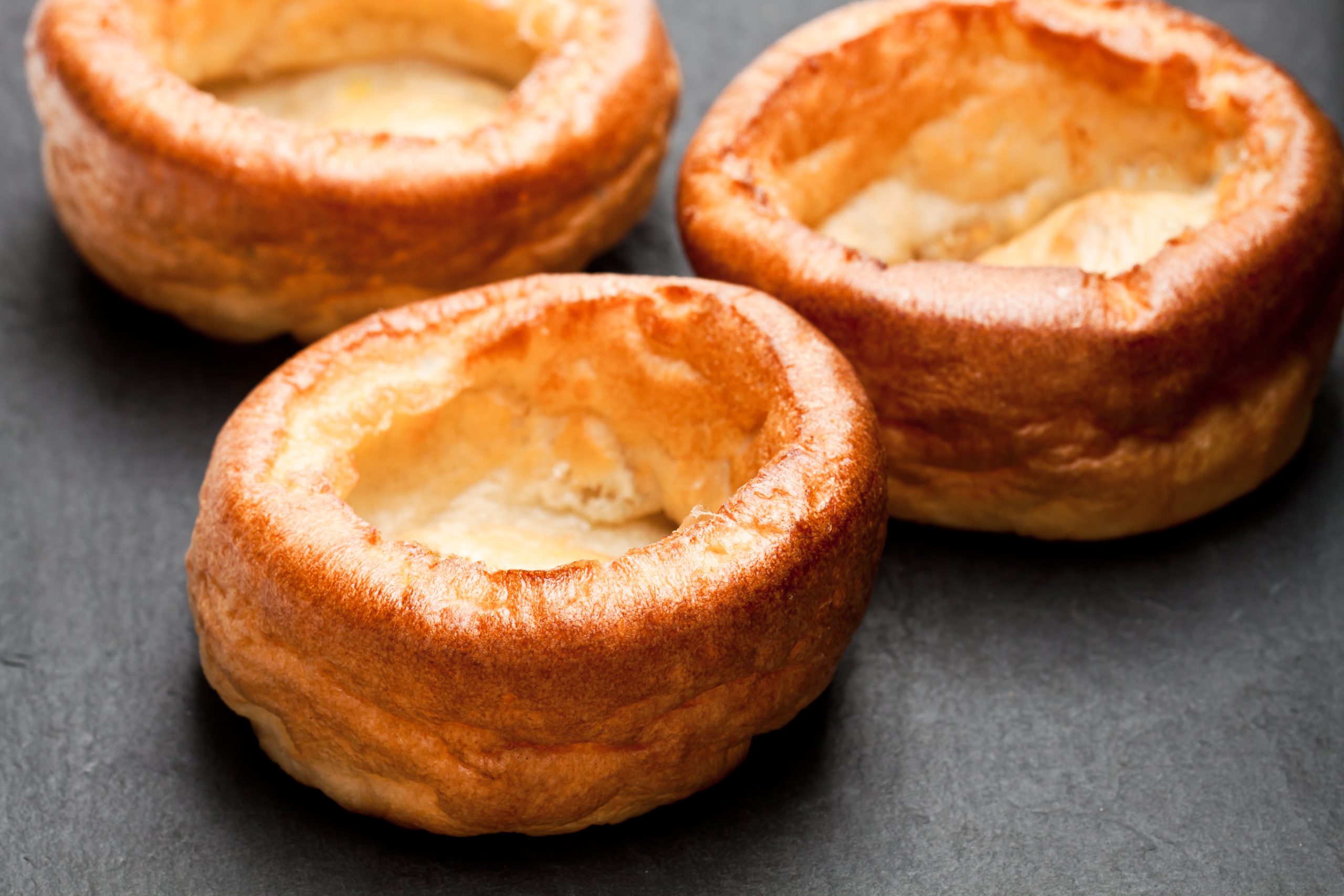 Parmesan Yorkshire Puddings
Add parmesan to traditional Yorkshire puddings and take this Sunday roast side dish to a new level. Make them ahead and freeze them for up to three months.
Source: BBC Good Food, find the recipe here
Jazz up cauliflower cheese with green broccoli and spinach, and a cheddar and chive sauce. Be sure to use the cauliflower leaves, too, for extra flavour. 
Source: BBC Good Food, find the recipe here
Gooey Chocolate Orange Pudding with a 'Creme Egg' Filling
Prep time: 25 mins + chilling
A delicious and naughty dessert for Easter, with an ooey, gooey creme egg-like centre! 
Source: Ideal magazine, find the recipe here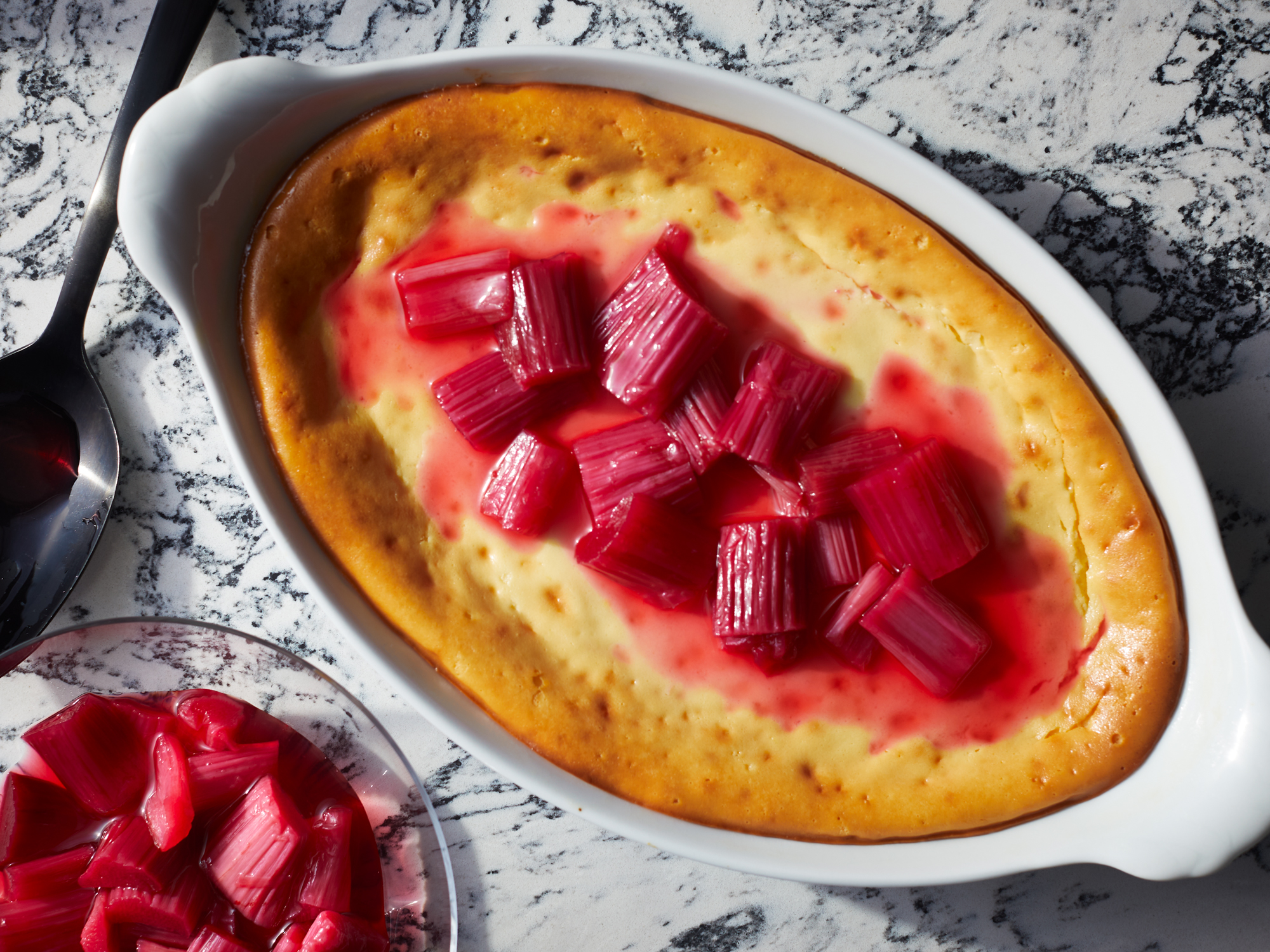 Baked Ricotta with Spice-Poached Rhubarb
Baked ricotta is light, not too sweet, easy to make, and, most importantly, it's delicious.  The thin, pudding-like cake tastes even better when you bake it ahead of time. It also provides an ideal platform for seasonal produce (like the rhubarb here), so you can make it all year round and never grow tired of it. You can even play around with the flavourings (swap in orange or lime zest for the lemon, add rum in place of vanilla and so on) according to your tastes and the fruit accompaniment.  
Source: Food & Wine, find the recipe here
Lemon Drizzle Simnel Slices
Lemon drizzle meets almondy simnel cake in this Easter traybake. It's a fruity treat that you can slice and enjoy with afternoon tea (or anytime to be honest – breakfast cake anyone!) 
Source: BBC Good Food, find the recipe here