What to make with your box contents w/c 5 June
Be creative and adapt recipes to suit what you have in your fridge and store cupboard. Don't forget to check out our last few blogs here on box contents use. Recipes are based on the contents of a medium seasonal box.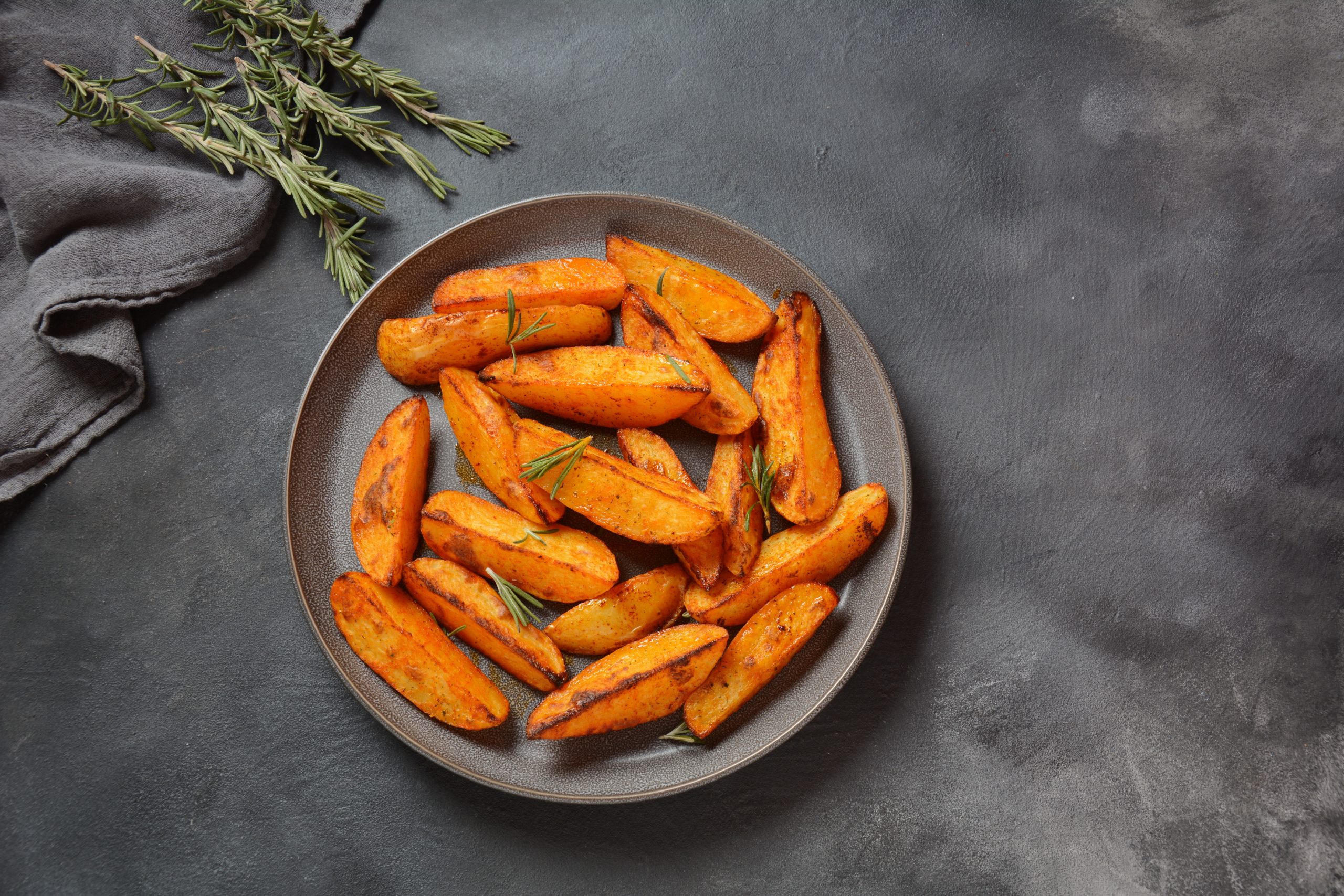 Use 1 potato per person so reduce/increase quantities to suit
3 large potatoes
80ml olive oil
1 teaspoon salt
½ teaspoon pepper
1 tablespoon garlic powder
1 tablespoon dried oregano
1 tablespoon paprika
55g parmesan cheese
Method
Preheat oven to 200°C.
Thoroughly wash potatoes, cut in half, and slice into wedges.
Toss wedges in olive oil and seasonings.
Place on a baking sheet, skin side down.
Bake 40-50 minutes.
Enjoy!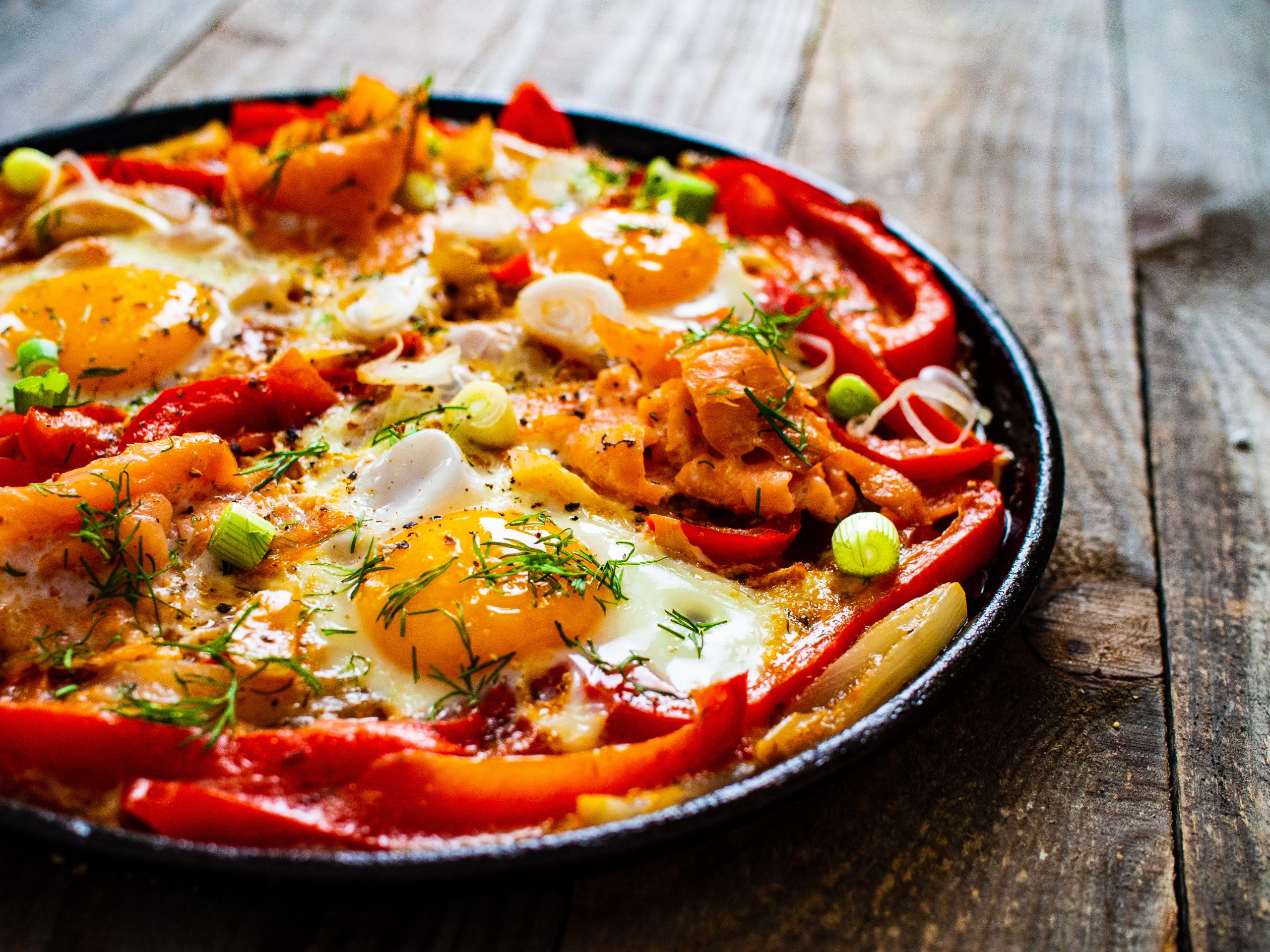 Olive oil
1 red onion, sliced
2 peppers, sliced
1/2 aubergine, sliced
2 clove of garlic, crushed
2 tsp dried thyme
Large handful baby plum tomatoes
2 tbsp tomato puree
2 tbsp hot water
2 eggs
Method
Heat a little olive oil in an ovenproof frying pan and add the onion, fry for 2-3 minutes.
Add the peppers, aubergine, garlic and thyme to the pan and fry for approximately five minutes, stirring regularly.
Add the tomatoes and cook for a further two minutes.
Mix together the tomato puree and water, then stir into the pan.
Make a well in the middle of the vegetables and crack the eggs into it.
Place the pan in a preheated 180C oven and cook for approximately 10 minutes, or until the egg is cooked to your liking.
Serve
Total time: 1 hour 30 mins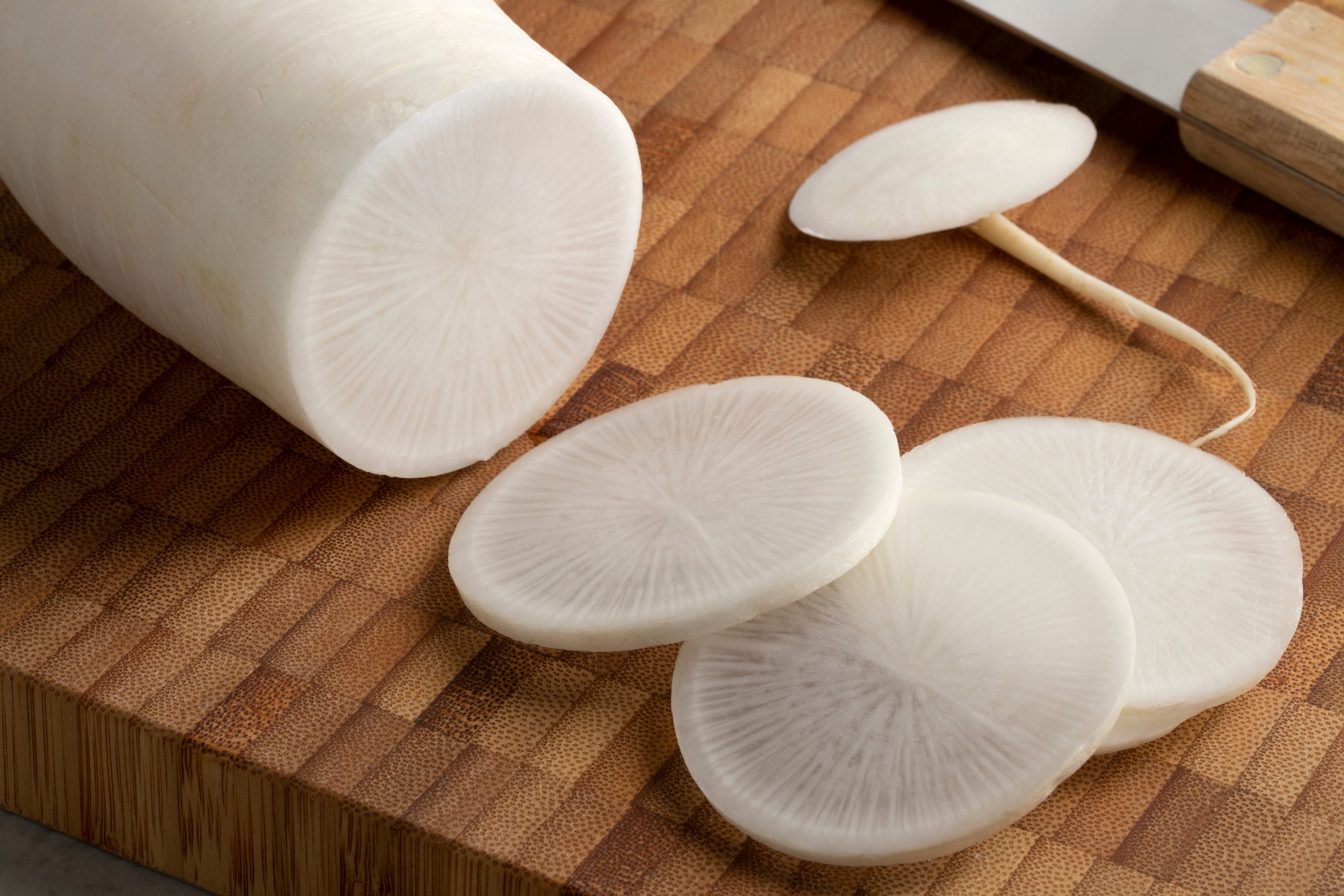 Carrot, mooli, green apple salad with lemon and fresh mint
Try this light and refreshing shaved salad as a side to almost any meal. Radishes are good at dissolving fat, while green apple and lemon have the sour taste that is cleansing for the liver and gall bladder. The mint garnish gives it a super fresh taste!
Recipe source Cook love heal, find the recipe here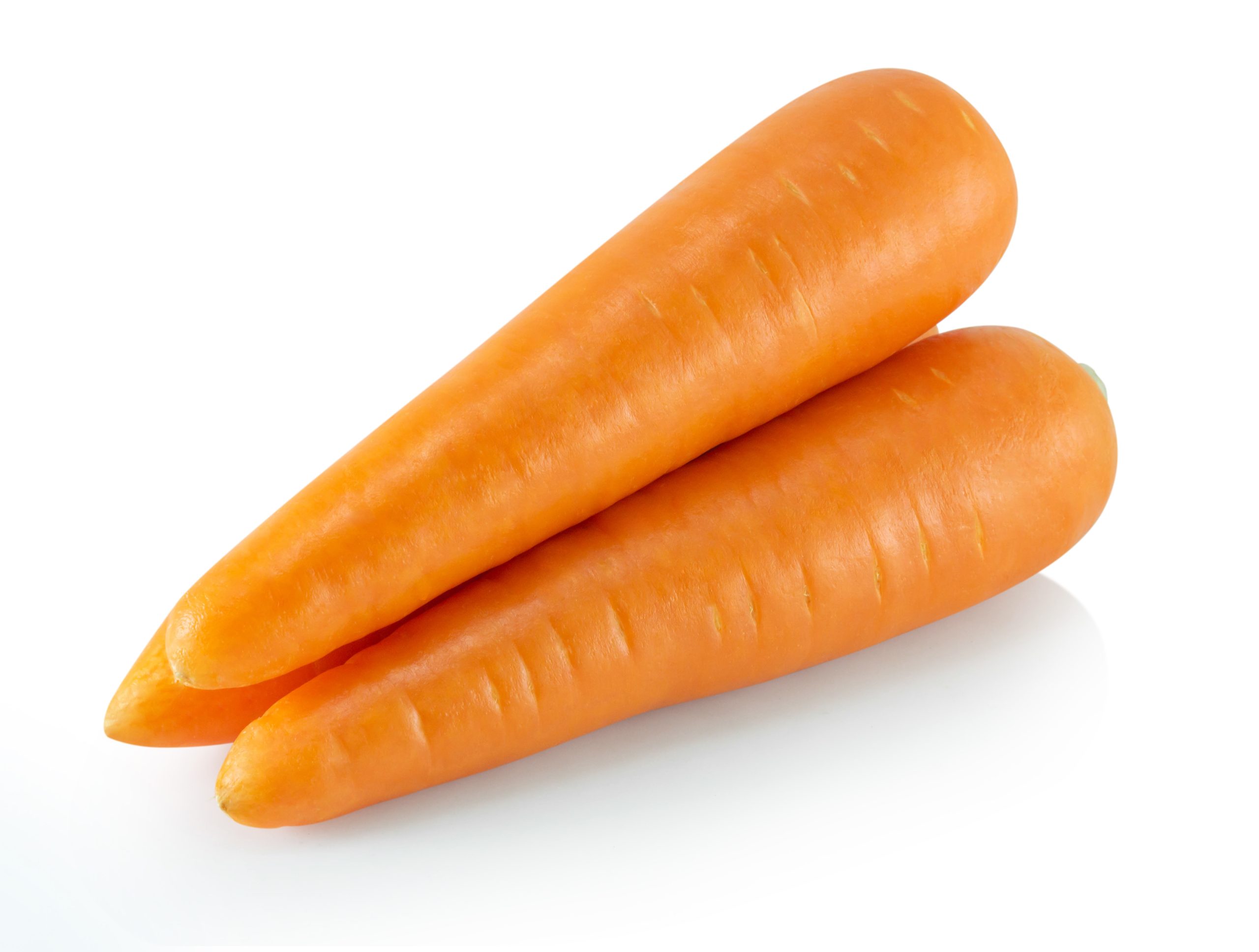 A really simple, nutritious salad and you only need 4 ingredients and 5 minutes to make it!  This salad is so refreshing and energising and has four times the recommended Vitamin A daily intake and it will also provide you with a load of Vitamin C,
20g salad cress
2 medium carrots
10g pumpkin seeds
1 lime
1 tbsp extra virgin olive oil
Method
Grate the carrots and combine with the cress and pumpkin seeds.
Squeeze the juice of one lime and add to the salad together with the olive oil.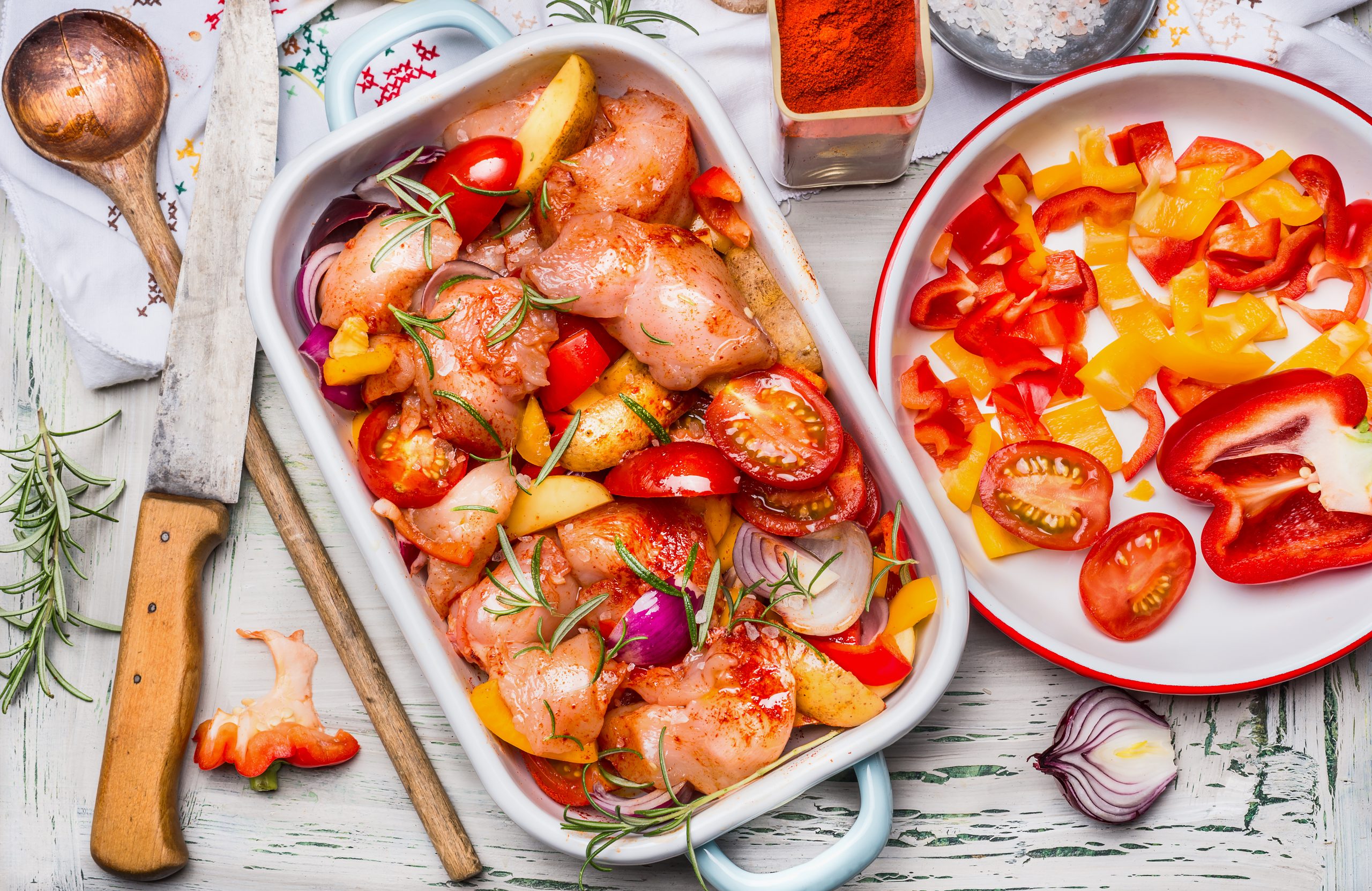 Chicken, pepper and cherry tomato bake
A colourful and tasty tray bake that will take you to the Mediterranean. A firm family favourite.  You can also add a teaspoon of sweet or smoked paprika if you like this sort of flavour.  If you aren't keen on chicken thighs you can also use chicken breast.
1 pepper
320g British skin on chicken thighs
250g cherry plum vine tomatoes
1 tsp dried oregano
10g fresh basil leaves
11g chicken stock mix
3 red potatoes
2 garlic cloves
2 red onions
Method
Preheat the oven to 180°C/ 160°C (fan)/ gas 4
Heat a large, wide-based pan with 1 tbsp olive oil over a medium to high heat
Season the chicken thighs generously with salt and pepper
Add the chicken to the pan, skin-side down, and cook for 4-5 min or until the skin is golden brown
Peel and cut the onions into wedges
Peel and roughly chop the garlic
Cut the cherry tomatoes in half
Slice the  pepper into long strips
Chop the potatoes into bite-sized pieces (you don't have to peel them unless you wish to)
When the chicken has browned, transfer it to a plate for later
Add the onion wedges, sliced pepper and chopped garlic to the pan and cook for 4-5 min or until starting to soften
Add the halved cherry tomatoes, chopped potatoes and dried oregano to the pan
Add in the chicken stock mix and season with a good grind of pepper
Cook for a further 2 min, stirring regularly
Add the vegetables and any remaining juices from the pan into an oven-proof dish
Add the browned chicken, skin-side up, to the vegetables and push them down slightly
Pour over any juices from the plate
Add the dish to the oven for 45 min or until the potatoes are fork-tender and the chicken skin is crispy and the meat cooked through
Tear the basil leaves roughly
Serve the chicken, pepper & cherry tomato bake and garnish with the torn basil leaves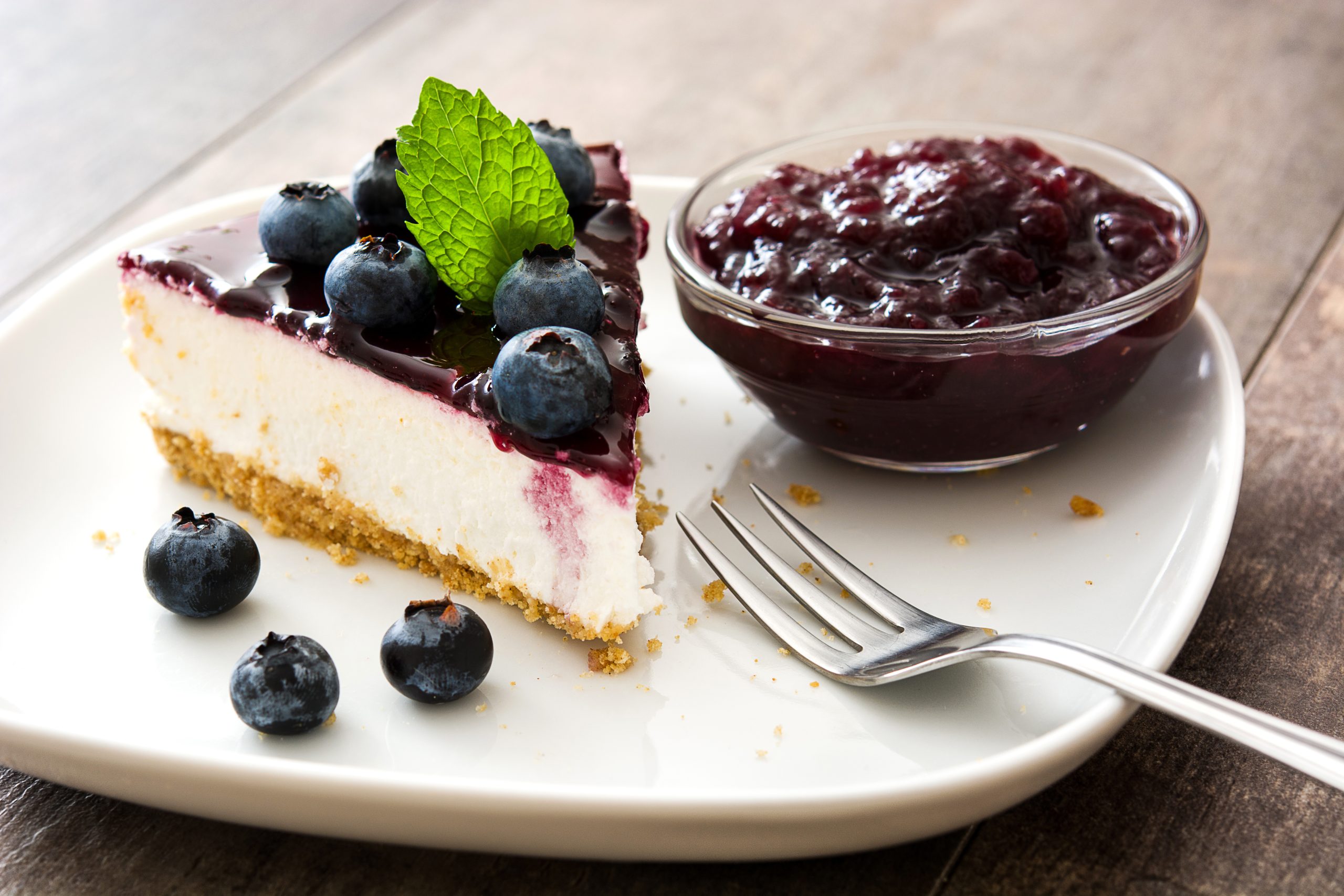 Lemon and blueberry vegan cheesecake
A delicious fruity and lemony frozen vegan cheesecake perfect for family gatherings or sunny days.
You will need a 20cm/8inch cake tin with a loose base.
Recipe source BBC, find the recipe here