What to make with your box – W/c 25th September
Sometimes we all need some new ideas and inspiration of how to use the fruit and veg box contents so we've pulled together some recipes to help you use the contents of this week's medium seasonal box.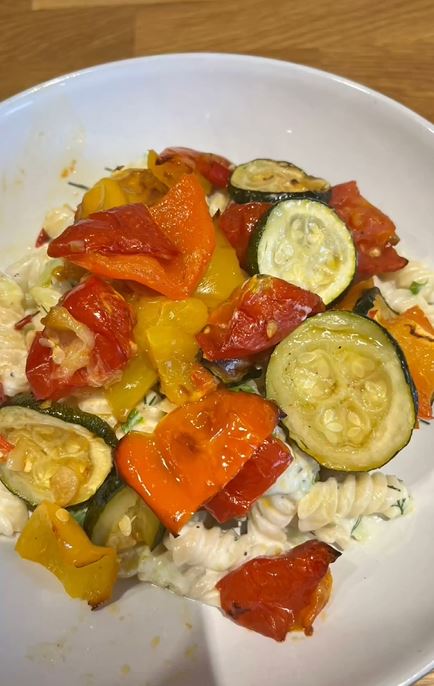 Mediterranean Roasted Vegetable & Tzatziki Pasta
Roasted Mediterranean vegetables are a sweet and healthy topping for pasta. What can I say, on paper it doesn't sound like it would work but it so works, it is completely sensational – it takes tzatsiki and pasta to a whole new level of enjoyment.
See our video here
1 red pepper, chopped
1 yellow pepper, chopped
1 onion, quartered
1 courgette, sliced (optional)
3 vine tomatoes, chopped
1 garlic clove, crushed
1 tbsp olive oil
200g penne or other pasta shapes
2 tbsp white wine vinegar
2 tbsp parsley, chopped
To make the tzatsiki
1/2 cucumber, skinned and grated, liquid squeezed out
4 tbsp Greek yogurt
2 tsp dill
1 tsp olive oil
1 garlic clove, crushed
Pepper (I like coarse ground)
Method
Heat the oven to 220C, 200C fan, Gas 7. Tip the chopped vegetables into a roasting tin. Add the tomatoes, garlic and olive oil. Season and turn the vegetables to coat in the oil. Roast in the oven for 25-30 mins until tender and starting to char at the edges.
Make the tzatziki – skin and grate the cucumber and squeeze out the juice, mix with the Greek yogurt, dill, olive oil and garlic.
Cook the pasta in boiling salted water for 10 mins until just tender. Drain. Mix together the tzatziki, white wine vinegar and parsley and mix with the warm pasta. Serve the roasted vegetables spooned over the pasta.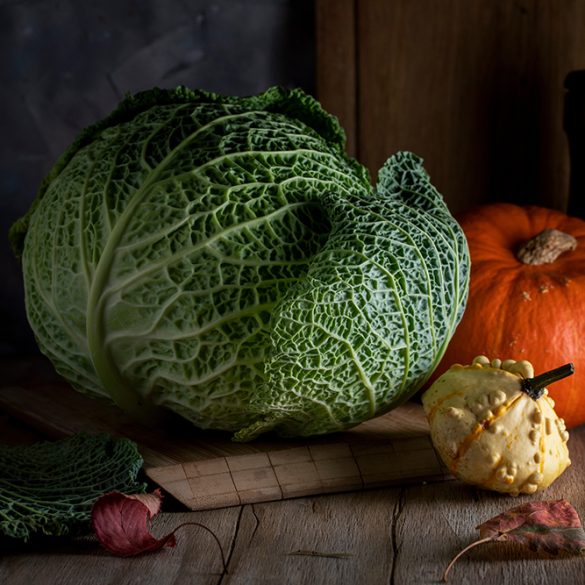 Roasted cabbage and squash chunks with tahini dressing
A super tasty autumn dinner that showcases seasonal produce.
Source: The Sensitive foodie kitchen, find the recipe here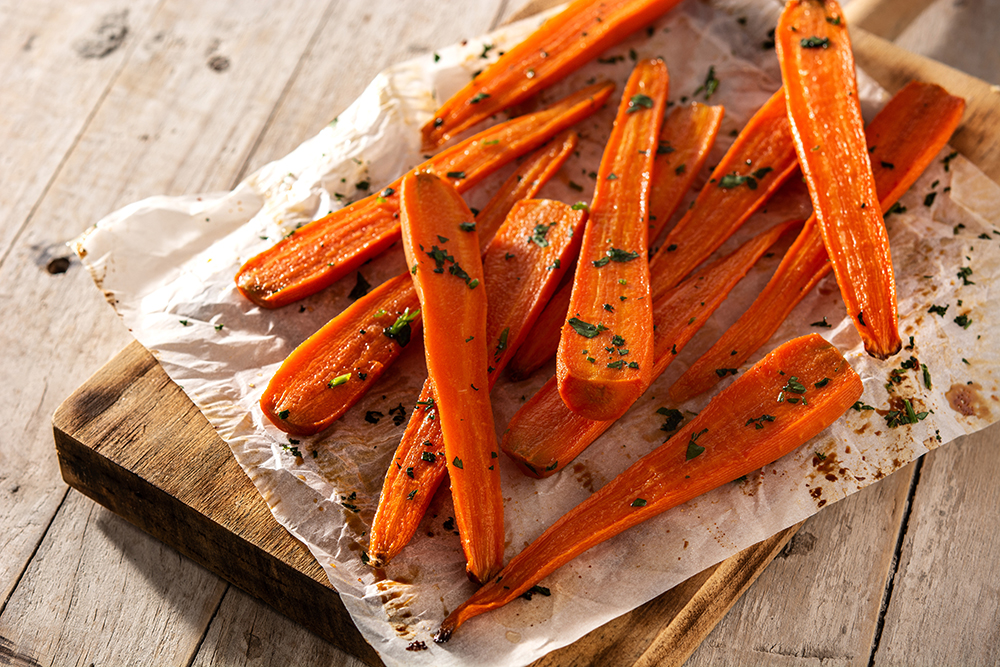 Pair lightly spiced carrots with zesty lemon, shallot, cumin and coriander dressing to make this fabulous side dish – a great accompaniment to your Sunday roast.
Source: BBC Good Food, find the recipe here
Parsnip and cauliflower curry
A mild and creamy recipe for parsnip and cauliflower curry. Made with coconut milk and ground almonds this vegan korma makes the most of seasonal vegetables.
Source: Cook veggielicious, find the recipe here
Charred Broccoli and Baby Gem Salad
A good harvest table needs greens and that's where this salad shines. It's best if the greens get a good char on them, so use a griddle pan if you can.
Source: Crush Magazine, find the recipe here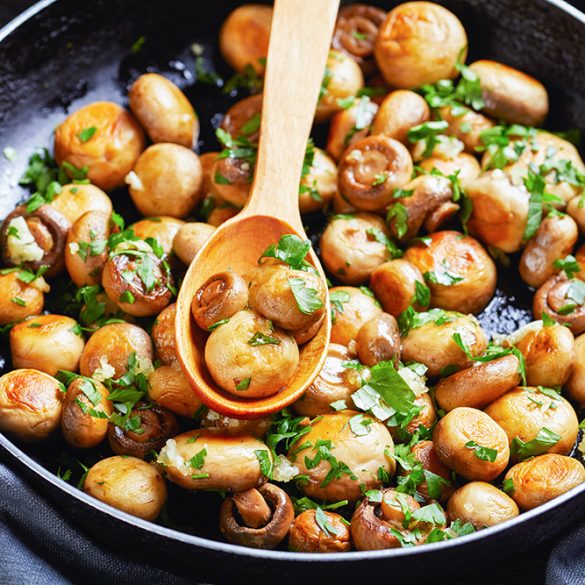 Buttery Garlic Mushrooms with a mouth-watering herb garlic butter sauce! You will love this 10-minute side dish that goes with anything!
Source: Cafe Delites, find the recipe here
Beetroot and carrot salad
This vibrant salad of beetroot, freekeh and spring onion is packed with colour and texture – it makes for an impressive starter or side dish and is really simple to put together
Source: Olive Magazine, find the recipe here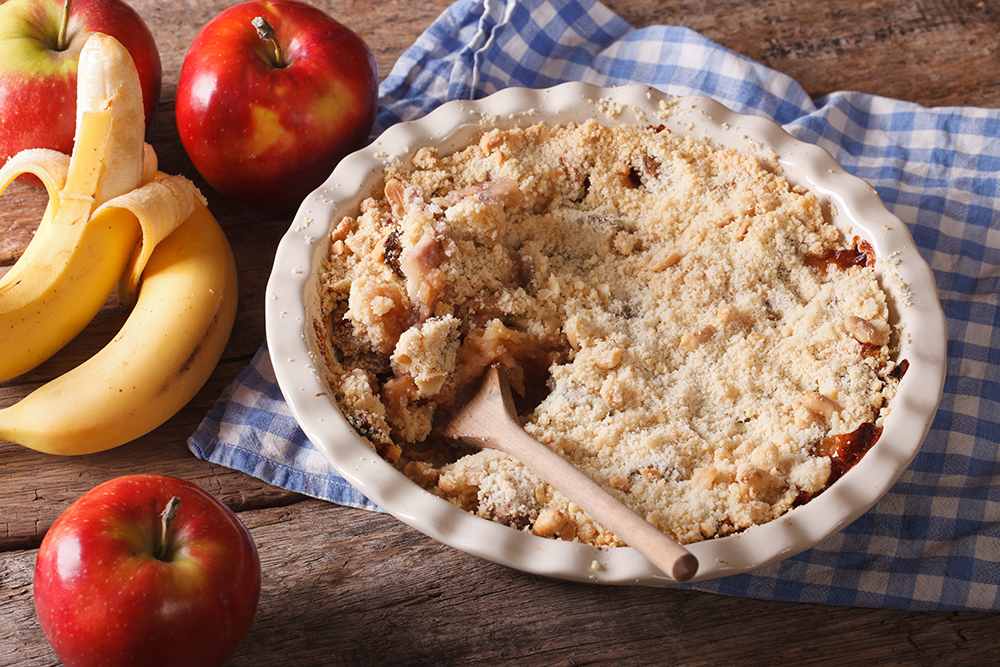 A delicious dessert that anyone would enjoy.
Source: Just a Pinch, find the recipe here