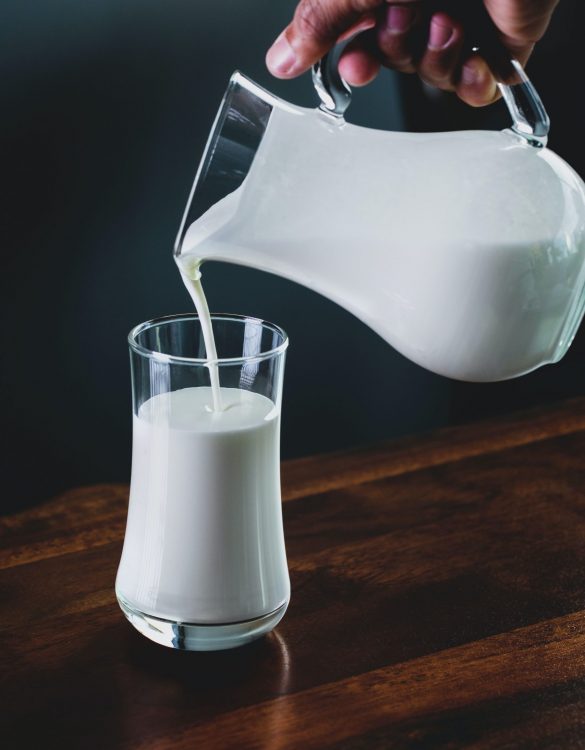 World Milk Day – 1 June 2021
World Milk Day was introduced in 2001 by the Food and Agriculture Organisation of the United Nations (FAO) to recognise the importance of milk as a global food, and to celebrate the dairy sector.
A highly nutritious liquid, milk is a very versatile kitchen ingredient. In the UK, cows' milk is the most popular milk, although goats' milk is increasing in popularity, and sheep and water buffalo milk are also occasionally available.
Not only do animal milk vary significantly in terms of their nutritional content (although all are valuable sources of protein, calcium, vitamins and minerals), but also milk from the same source can differ according to such factors as the animal's diet, the time of milking, and the breed concerned – Jersey and Guernsey cattle, for example, are famous for their ultra-creamy milk, which is sold as Channel Island or gold-top milk.
Milk can be frozen for up to 3 to 6 months. For best results, we suggest using it sooner rather than later, because prolonged freezing can change the texture. Freeze the milk in a plastic or glass container, leaving some room for expansion. Better yet, make milk ice cubes! Thaw frozen milk in the refrigerator overnight before using.
Here are our top 5 milk recipes.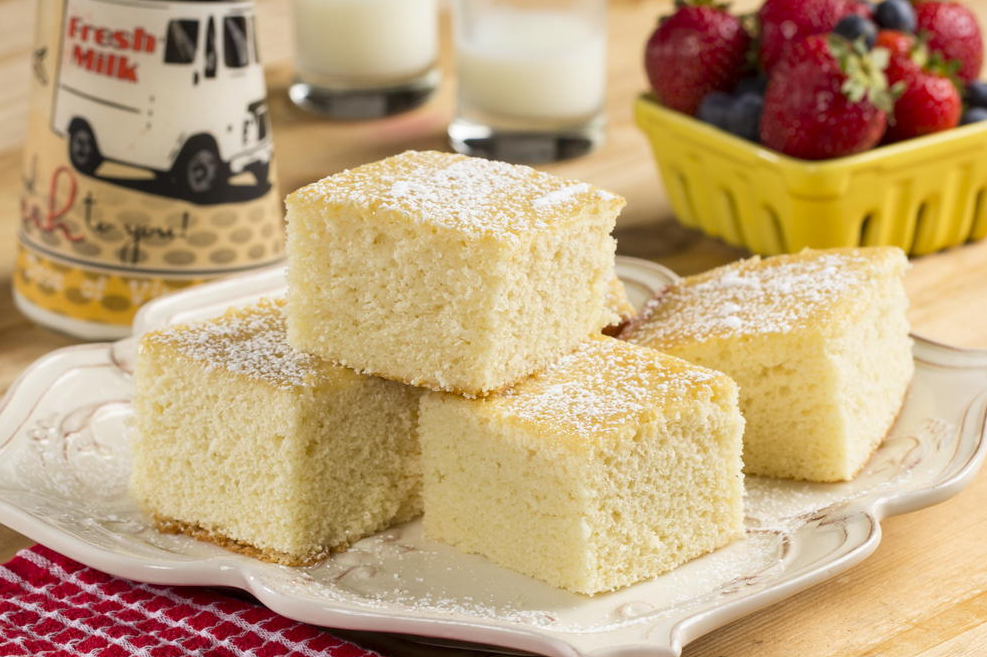 Milk cake is a simple, old-fashioned cake. It is made by beating eggs until thick and foamy, mixing in the dry ingredients and then finishing with warm milk, which gives the batter a bit of a head start on cooking. It is a good cake base that lends itself perfectly to all manner of decoration, garnishing and flavour experimentation.
Source: Pinterest
4 large eggs, room temperature
400g sugar
1 tsp vanilla extract
300g plain flour
2 1/4 tsp baking powder
300ml milk
10 tbsp butter, cubed
Method
Preheat oven to 180C. In a large bowl, beat eggs on high speed for 5 minutes or until thick and lemon-coloured. Gradually add sugar, beating until mixture is light and fluffy. Beat in vanilla. Combine flour and baking powder; gradually add to batter beating on low speed until smooth.
In a small saucepan, heat milk and butter just until butter is melted. Gradually add to batter; beat just until combined.
Pour into a greased 13×9-in. baking pan. Bake until a toothpick inserted in the centre comes out clean, 30-35 minutes. Cool on a wire rack.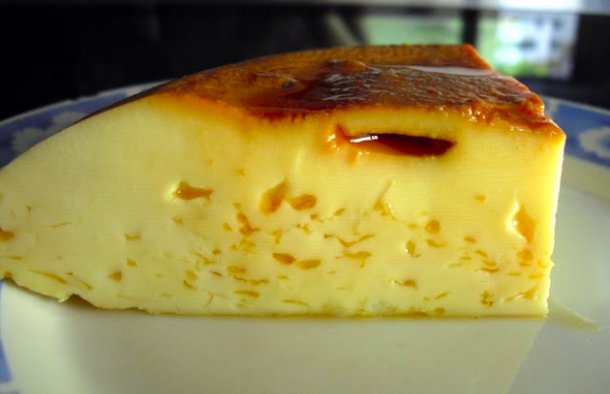 Portuguese Quick Milk Pudding
This is simple to make and is a delicious Portuguese condensed milk pudding that makes a great dessert.
Source: Portuguese Recipes
350ml condensed milk
350ml milk
3 eggs
Liquid caramel for the Pyrex dish
Method
Beat the eggs with the condensed milk and the milk well with a hand whisk, a mixer, or a blender.
Spread the caramel all over a Pyrex dish, add in milk mixture and microwave on maximum power for 5 minutes.
Wait approximately 20 seconds and microwave again for another 3 minutes on maximum power.
Wait again for approximately 20 seconds and cook for another 2 minutes on maximum power (10 minutes total).
When it's ready, stick a toothpick in it and if it comes out dry, it's ready (even if the top of the pudding seems to be soft).
Place it in the refrigerator and unmold it once it's cold.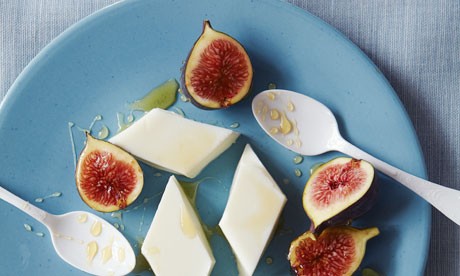 A light, sophisticated Turkish dessert.
Source: The Guardian
5-6 gelatine leaves
500ml whole milk
50g icing sugar
1 tbsp rosewater
6 ripe figs
Honey
Method
Line a small, shallow baking tray (around 18 x 25cm) with clingfilm.
Soak the gelatine in cold water for 5 minutes, until softened. In a small saucepan, heat the milk until it's steaming, then turn the heat off. Whisk the gelatine leaves into the milk one by one, then the icing sugar, then the rosewater and leave to cool. Pour into the prepared tray and refrigerate overnight or until it has set.
Turn out onto a chopping board or plate, peel off the clingfilm, cut it carefully into small diamonds and serve with quartered figs. You could also squiggle honey over the top if you want.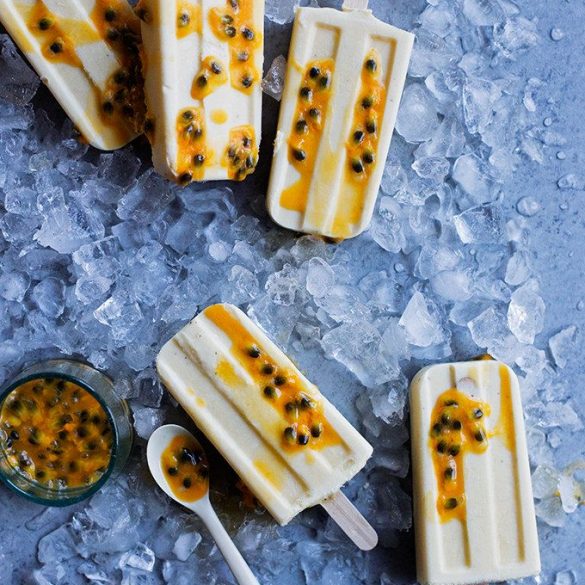 Milk and Passion Fruit Ice Lollies
Delicious and refreshing, Morir soñando is a popular drink in the Dominican Republic, and these lollies are made with a version of this drink using passion fruit instead of orange juice. If you don't like the crunchy taste of the passion fruit seeds, blend and sieve before chilling.
Source: The Guardian
750ml skimmed milk
200g caster sugar
1 tsp vanilla extract
250ml passion fruit pulp
Method
Mix the milk with sugar to taste and stir until the sugar has dissolved, then mix in the vanilla extract.
Chill the milk and passion fruit pulp in separate containers in the freezer until both are nearly frozen.
Mix the milk and passion fruit pulp together.
Pour into the ice lolly moulds right away, place the stick in their middle and freeze.
When frozen hard, take out of the moulds and serve.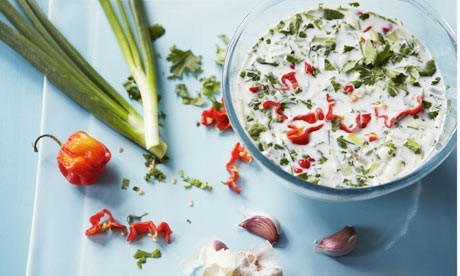 This thick and fiery ají de Leche from Bolivar City is a superb accompaniment to fried fish and can be served as a condiment alongside empanadas and tamales. It also acts as an amazing flavour picker-upper when stirred in to fish chowder. Store in the fridge and use within three to four days.
Source: The Guardian
750ml whole milk
2-4 habanero or scotch bonnet peppers
2 spring onions, coarsely chopped
2 garlic cloves
4-6 tbsp coriander, coarsely chopped
2 tsp salt, or to taste
Method
Combine all of the ingredients in a blender or food processor and blitz until they have turned into a puree.
With a wooden spoon, force the sauce through a sieve into a bowl, pressing against the solids to extract as much of the liquid as possible. Store in an airtight jar.