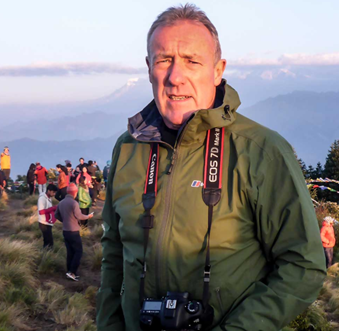 The Legacy of Love Creating a Future for Street Children in Uganda
We love to share inspiring stories from our customers and friends of Heritage.
Emma chatted to Stephen Collins, a South West photographer who is currently fundraising to complete the build of a school in Uganda for orphaned street children, inspired and named after his daughter Emily who lost her battle with cancer at the age of 26.
Tell me a bit about Emily and her love of food
Emily loved cooking and was a very competent cook. She and Sarah, my wife were always discussing food while Emily and I talked horses. She always managed to cook up something special even when backpacking on a very tight budget.
Emily was certainly a 'foodie'. I remember one day when she was in South Africa and we were talking on the phone. She asked me whether it's normal to wake up in the morning and think about what you're going to have for dinner. Well, I certainly couldn't see anything abnormal about that!
She would often not have enough to eat on her travels and when she came home, I'd really 'kill the fatted calf'. On her return one time from Uganda, I opened our fridge to show her what lovely food I'd been preparing to celebrate with, and she cried at so much plenty. She would never ever waste food and would get very cross with anyone who did, having seen hungry children.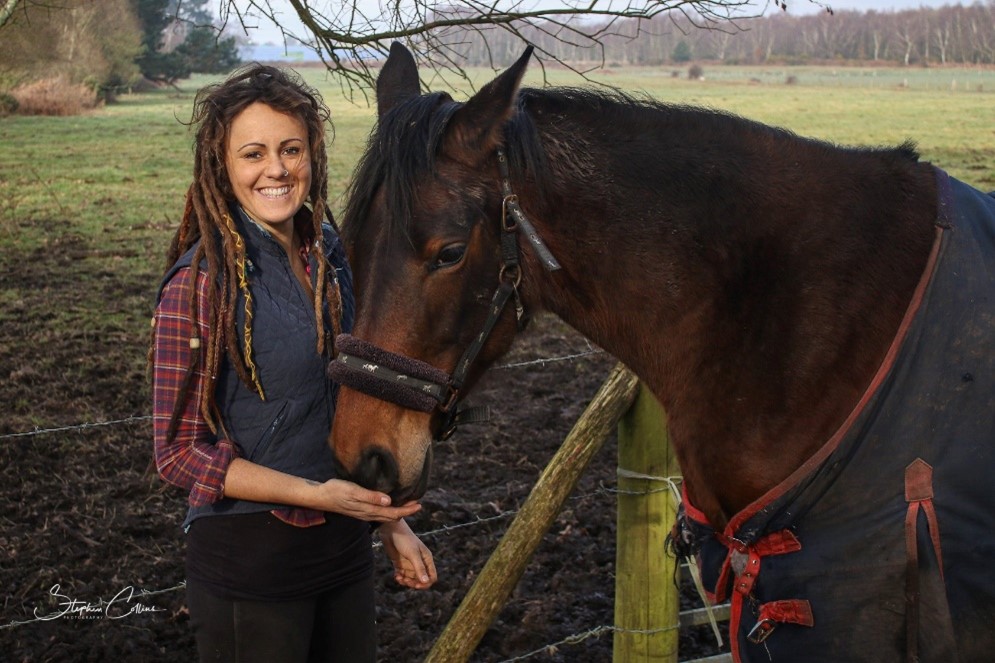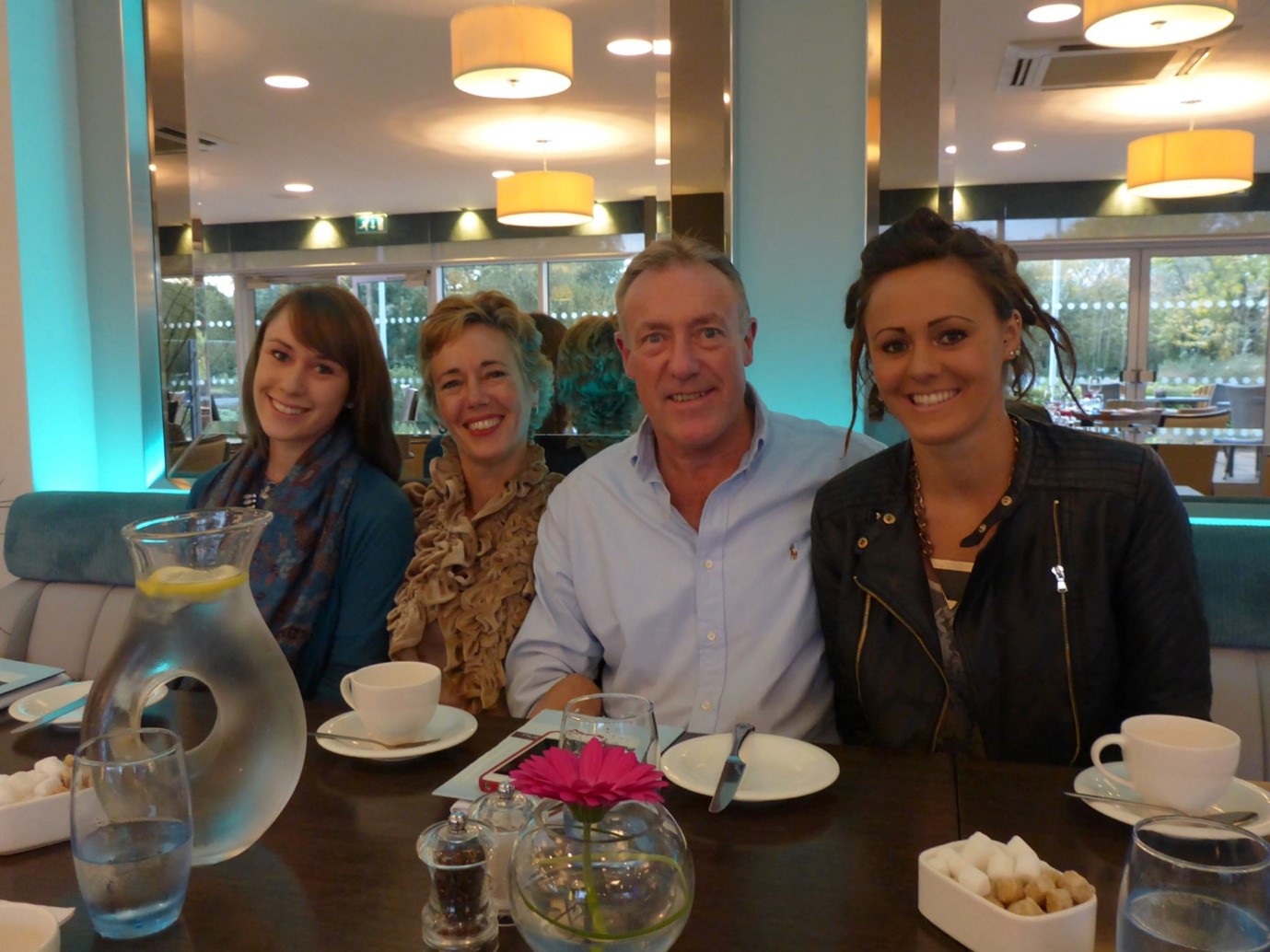 Emily enjoyed food and cooking very much – it's a family trait. After one trip to South Africa, where she'd been volunteering in a township outside Johannesburg, she went to the South African shop locally in Dorset and made pap, the SA version of the cornmeal porridge. Almost ruined my saucepan as it's a very stodgy dish that requires a LOT of stirring.
Emily spent quite a lot of time in India and completely adored that food. She ate with her fingers like a local and cooked some great authentic, usually vegetable – or pulses – based curries.  There's a rather delicious dish we make for breakfast or lunch, from her time in South America where the avocados grow so abundantly. It doesn't look pretty, but it's a hash of onions, garlic, ginger, chillies, tomatoes, eggs and avocado – a sort of Indian/South American fusion. We add a dash of British by having it on sourdough!
Emily's determination to defy her odds and help others
Emily was diagnosed with bone cancer when she was 16 and started an eight-month programme of chemotherapy intravenously into her heart. She underwent surgery to replace her left knee and part of her femur and then completed her chemotherapy. Sadly the powerful drugs had damaged her heart and she suffered a stroke and almost died. Another extensive period of hospitalisation followed and she was discharged with a severely damaged heart function.
Defying medical advice and showing great courage she travelled to Uganda and spent 4 months as a volunteer to help improve the lives of street children in Jinja, later returning to Uganda for 5 months whereupon she met Martin Duhimbaze, a social worker, in Rukungiri, with a vision to save orphaned children from the terrors of living on the streets without provision or protection.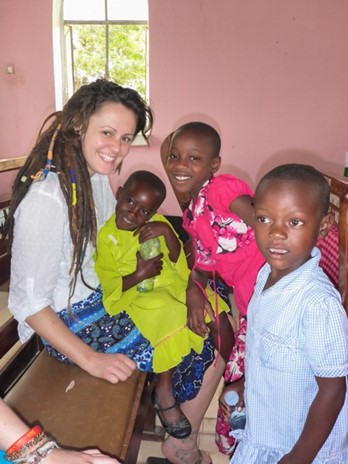 Emily still stayed closely in contact with Martin sharing his vision and although she wasn't able to stay in Uganda she returned to England determined to encourage her family and friends to support Martin's efforts. When she learned that he had rescued 8 children and was trying to start a school with accommodation to remove them from danger and give them a chance in life she persuaded more people to sponsor these children. There are now over 120 children with many of them being sponsored through Emily's efforts. Martin has continued to develop this good cause into a fully regulated charity.
Emily's heart was slowly getting weaker and on two or three occasions she was warned by her consultant that she could possibly only have 3 more months to live. Undaunted and undeterred she continued to travel but eventually her heart could not keep up with the demands of her young body and she died just after her 26th birthday in Ecuador in August 2017. Her passing broke many hearts, including her friends and the children in Rukungiri, Uganda.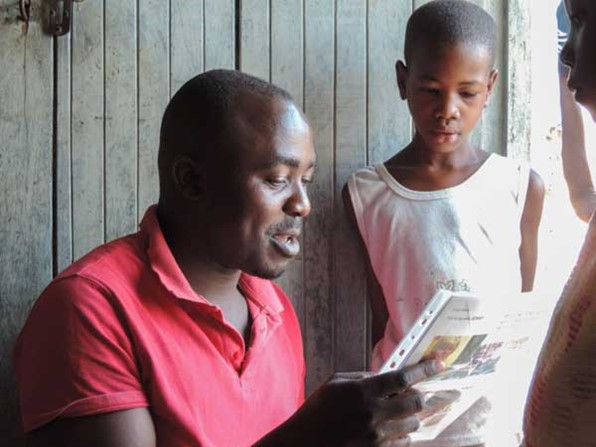 A school in the making in Emily's name
Stephen's family gave the money raised at Emily's funeral to Martin to enable him to buy land and animals to provide food and opportunities for the children.
The school currently being built will eventually be three stories high although we are trying really hard to get the ground floor finished and operating this year. We estimate it will cost approximately £110k – £120k to finish the ground floor completely and so far just over £75k has been raised.  When this first phase is done the builders will come back in school holidays and start building the first floor.
A lot of the original costs went into building the foundations strong enough to support three floors and indeed the roof of the ground floor.  There are lots of photos from Martin of the manual building process but this week they have started putting in one or two windows which is wonderful.
In memory of Emily's commitment and efforts, it was decided to name the school after her. Stephen is determined to help carry on the vision that Martin and Emily first discussed so enthusiastically to take orphaned and unprotected children off the streets and give them a chance in life.
How did Emily's death influence your lives moving forward?
When Emily died in 2017, my wife Sarah and I decided to semi-retire and focus on travelling the world as Emily had done. I'd worked as an independent management consultant for almost 30 years and Sarah although a qualified Biochemist and Marketeer had been working as a Personal Tutor teaching French to people of all ages.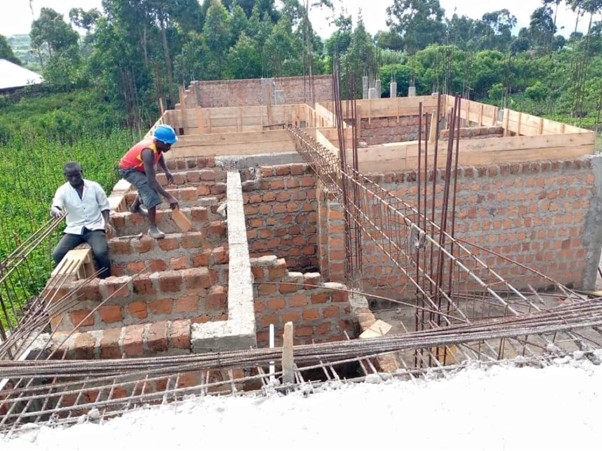 Our overseas travels since then have seen us backpacking to various areas of the Amazon rainforest in Ecuador, Bolivia and Peru. We also trekked over the Andes whilst in Peru. We've also travelled the length and breadth of India by bus, train and plane and hiked in the Himalayas in Nepal and North East India. We've also driven across Western Canada with our daughter Olivia and we all hiked in the Rockies and even visited glaciers in Alaska.
How have you been raising funds more recently to help towards the school building?
I had always been a keen amateur photographer from an early age and, indeed, I bought a Halina 35x camera with my first ever pay packet! As my wife Sarah will testify, many cameras and lenses have come and gone since!
My backpacks have mainly contained my photographic gear (and a few clothes) and heavy though it has been I've managed to carry it and take photographs of wildlife everywhere we've been.
Until this project to build the Emily Collins School became a reality I had never printed even one of my photographs but following encouragement from friends I have put on a photographic exhibition and I am using the mounted prints to fundraise for the school by asking people to donate at least £25 per print.
How can you help?
If you'd like to buy any of Stephen's photos or would like Stephen to take photographs of or for you in the studio or on location in exchange for donations to the Emily Collins School then please feel free to contact him, alternatively, you can make a donation.
Find out more at www.stephencollinsphotography.co.uk