Meet the Chef: 15 minutes with Jordan Thompson, Head Chef at The Rudloe Arms
Why did you decide to become a chef?
Due to my dyslexia I found school and academic work extremely difficult. I started cooking simple dishes at home from an early age (probably 8 or 9 years old) and really enjoyed being in the kitchen this is where it all began for me.
What is it like working for Marco Pierre White?
Working with Marco has not only taught me the importance of being a chef but to be a cook in my own right. The lessons he has taught me will be with me, not only in service, but for life. "Think, envision, create, taste, review "
What is your favourite cuisine to cook?
Old school English with a contemporary twist using French techniques.
What foods do you like to pair together and why?
Game with Figs. Pear with Partridge. Peaches with Thyme, Lavender & fresh cream panna cotta – delicious sweet and sexy.
What is your favourite wine?
I discovered a wonderful vineyard in Sussex called Tinwood.  The owners offered me the opportunity to cook for their first chefs series of gourmet evenings pairing local ingredients with the amazing English sparkling wines they produce. Without a doubt their Blanc de Blanc is my favourite.
How would you describe your cooking style?
I like to try a variety of different cooking styles, always diversifying.
Do you have a favourite time of the year or set of ingredients that you look forward to working with?
The winter months when the weather gets colder food gets heartier with more root vegetables and squashes, game meats and rich treats. What's not to love about the winter.
What differences do you find working with local produce as opposed to non-local produce in terms of what you can create and flavour?
Working alongside local producers gives me more control over the seasonal ingredients which ensures the quality of dishes served in the restaurant.
What is your favourite piece of kitchen equipment?
Kitchen equipment has moved on leaps and bounds but a good quality chef's knife will always be the best piece of equipment and can showcase a chefs skills behind the blade.
What is your favourite dish to cook at home?
It has to be a traditional roast dinner with Yorkshire pudding locally sourced meat and vegetables all the trimmings and a homemade gravy.
When you are not in the kitchen where can you be found?
If I'm not catching up with sleep, I'm spending time with my family including our four English bulldogs. I always get a special welcome home from our eldest one Bronson.
What's your favourite takeaway or comfort food?
My favourite takeaway has to be a traditional stone baked pizza followed by gelato ice cream.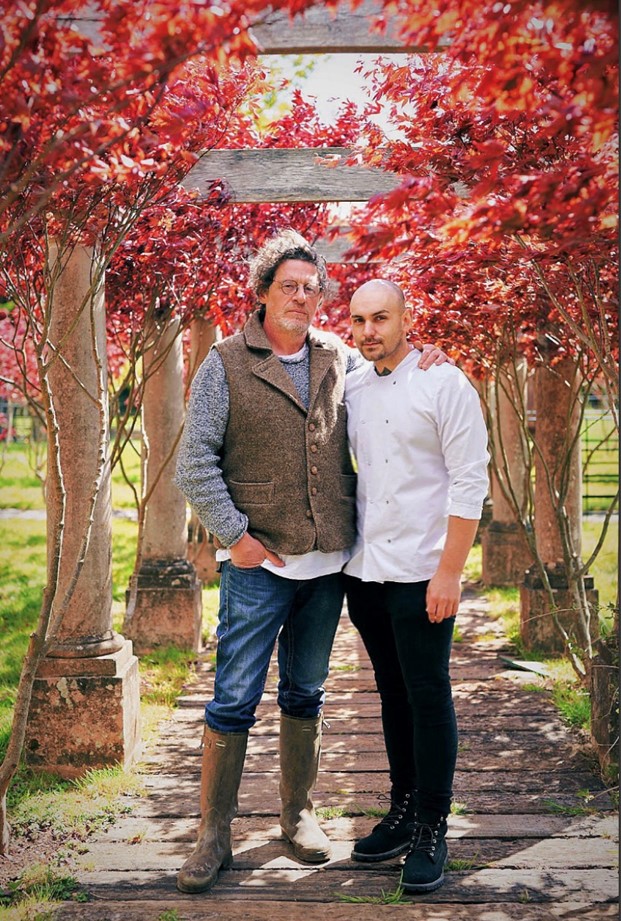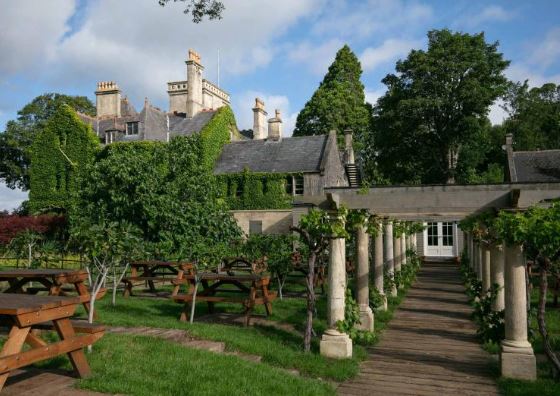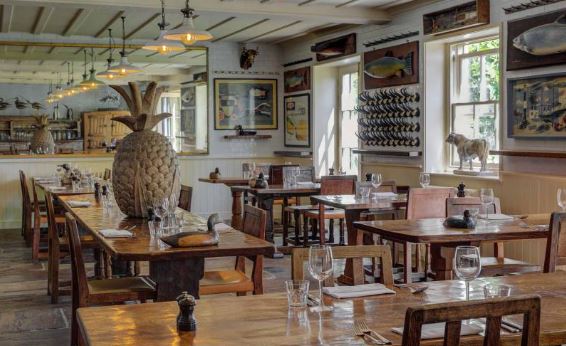 About the Rudloe Arms
Rudloe Arms is set in 14 acres of beautiful mature grounds, wooded areas,  beautiful ponds, wild meadow gardens with stunning views across the Box Valley towards Bath. They offer a superb setting for a romantic, homely stay in the country. The bedroom interiors are quirky and eccentric with each room having its own style.  The relaxed and friendly atmosphere of Rudloe Arms combined with its beautiful setting make the hotel restaurant the ideal place to sit back and be spoiled with lovely views into the fig and grape garden in a relaxed and friendly setting.
+44 01225 810555