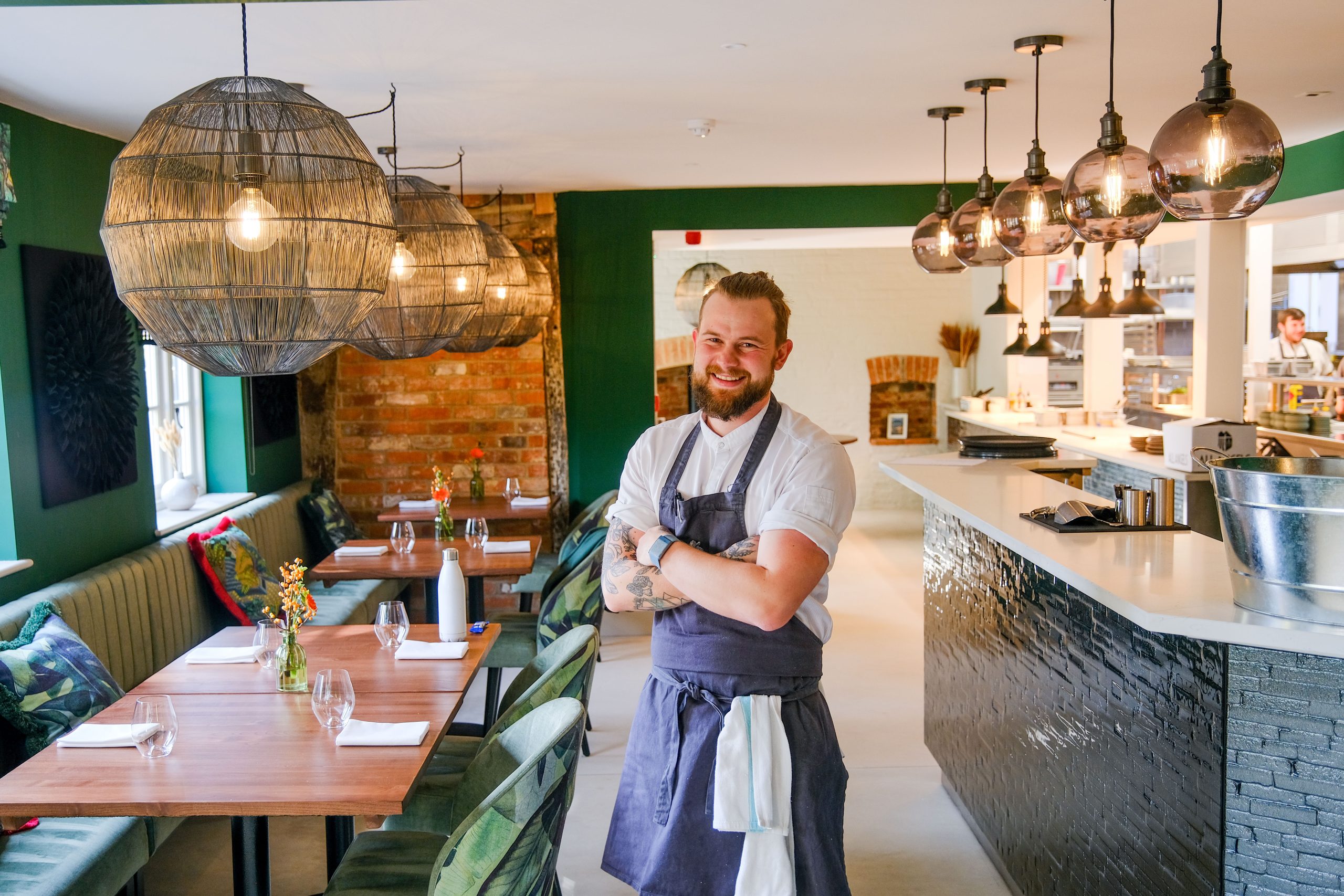 Interview with Henry Ireson, Head Chef, Damson Restaurant
The former Winterbourne Arms pub has undergone a complete transformation into the Damson Restaurant, by Chef Henry Kremer-Ireson, previously of Henry & Joe's.
Newly opened in September 2023, Damson is a humble ingredient-led fine dining restaurant with a relaxed and down-to-earth approach to service. Nothing too complicated or extravagant, simply humble and refined with a focus on flavour.
Dishes are constantly evolving to ensure they enhance your experience each time you step through our doors, offering seasonally changing menus.
Emma from Heritage caught up with Henry to chat all things foodie.
Why did you decide to become a chef? What inspired you?
My grandfather used to build and run pubs & hotels, so I grew up crawling around behind the bar. I fell into the industry after leaving school at 16 as a kitchen porter and haven't looked back since!
What would you be doing if you weren't a chef?
Probably something to do with sports, playing (aside from my lack of ability!) or coaching.
Where/who did you train with?
I did an apprenticeship through Newbury college at 17 and then went on to work at almost every pub and restaurant around Newbury – the good and the bad! Culminating in 3 years at the Woodspeen helping them achieve and maintain a Michelin star before setting up Henry and Joes in 2017.
Is there a chef you admire the most? Who and why?
I don't have a stand-alone person or restaurant; I have admiration for anyone working in a kitchen or the hospitality industry in general.
Who has been your biggest influence to get you to where you are today?
My first ever –  G.M Tina, who was like a second mum to me. She taught me that when life gets you down, there is more to getting back up and persevering than staying down and wallowing in that.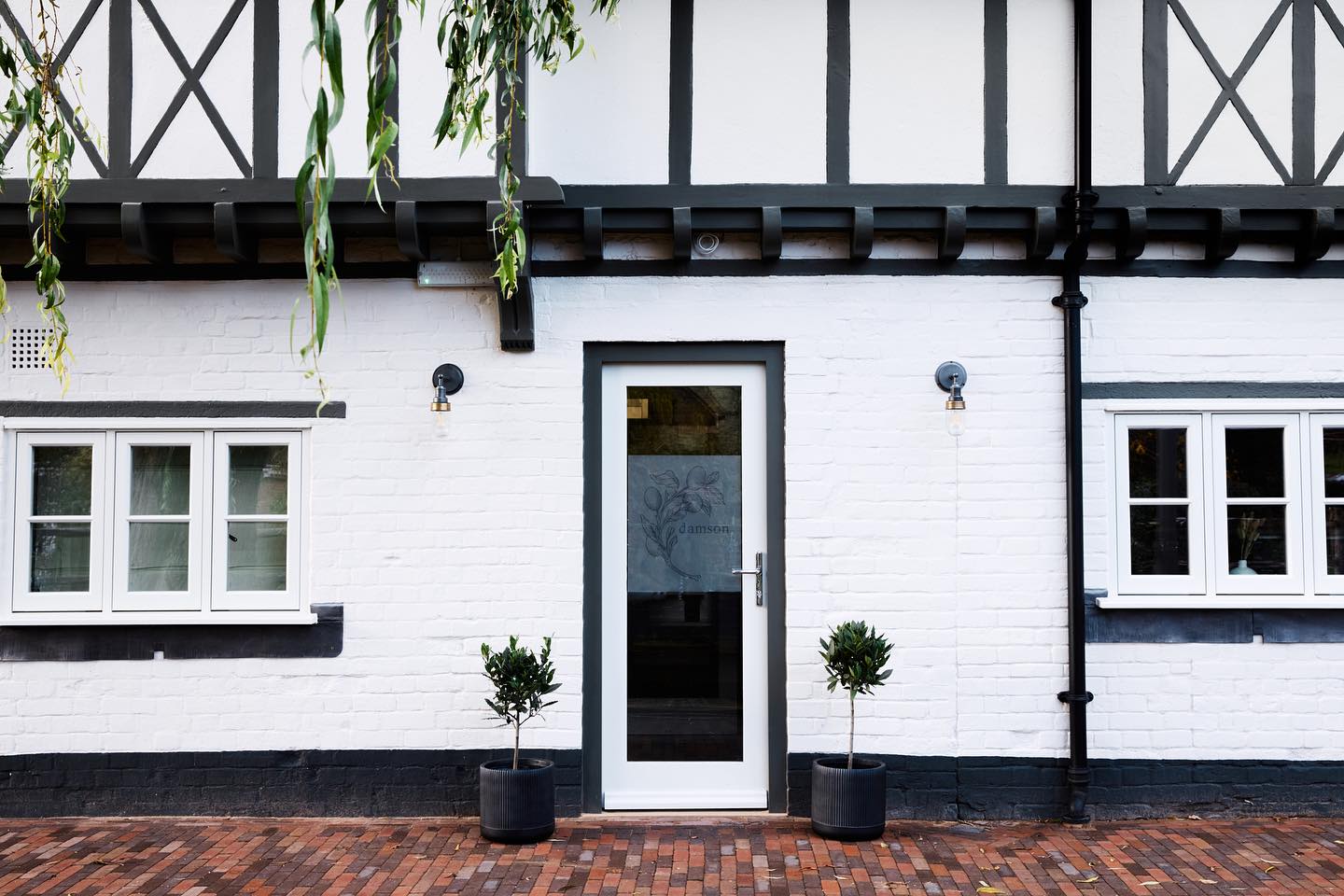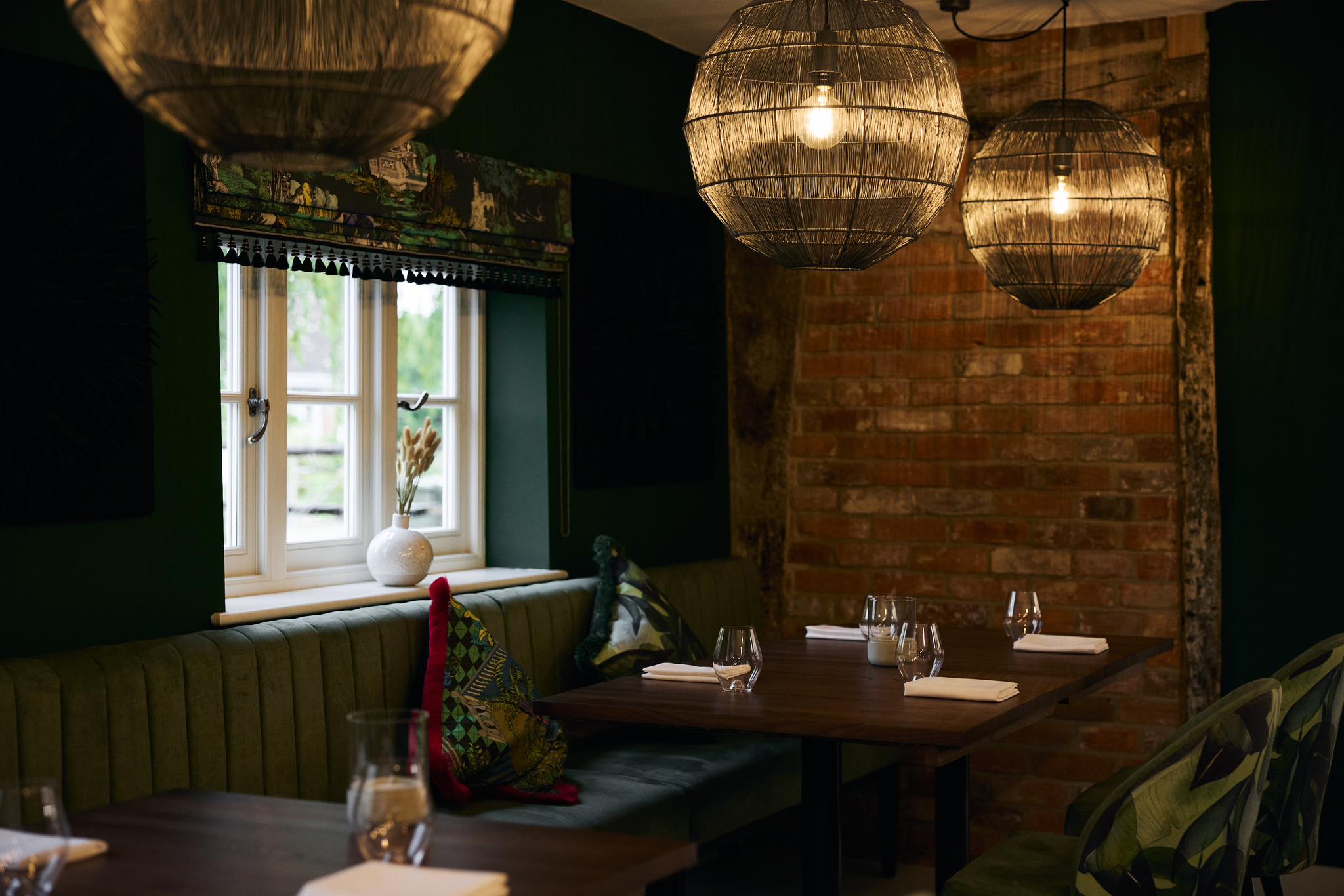 What is your favourite cuisine to cook?
I like all styles of cuisine, here at damson we would call it modern British, essentially that's using seasonal, as local as possible produce to create dishes.
What foods do you like to pair together and why?
I like following seasonality to pair foods together, as this is when you're utilising the ingredients to the best of their ability. Morels & peas, wild garlic & asparagus, celeriac & truffle are some of my favourites.
What is your favourite wine?
I'm a massive fan off our local english sparkling supplier All Angels – amazing quality that rivals champagne on our doorstep!
What are some interesting industry trends right now?
Becoming as sustainable as possible, through utilising food waste, to growing your own produce is something of focus for us here. We are creating spaces to grow our own produce and are actively working to minimise our wastage.
What do you think is the most over-hyped food trend?
Vegan cheese.
How involved are you with menu development and overall design?
I oversee all the menus at Damson, but every member is involved in the creation of the menus. I'm very lucky to have a fantastic team both front and back of house that come together to create our offering.
How do you go about menu planning? What's the process from picking ingredients to getting them fresh into the kitchen and into dishes?
We first look at seasonality, affordability, longevity of ingredients before considering what ingredients & flavours to combine and bring together to create dishes.
Do your personal preferences influence the menu at all?
100%, however I think that it's about finding a balance between myself and the teams preferences and understanding the fact that we must be commercial to some degree and be viable as a business.
How do you handle special diets (such as gluten free diets)?
We will cater for anyone as best as we can, given enough notice! We make everything in house so can cater for all dietary needs.
How would you describe your cooking style?
Humble cooking, not trying to overstretch what's on the plate using the best produce available using impactful techniques to enhance flavour.
What's your signature dish?
Since we have opened damson, I would have to say our carrot dish.
Josper barbecued carrots, smoked cod roe emulsion, sea buckthorn, & malt crumb.
Do you have a favourite time of year or set of ingredients that you look forward to working with?
Spring is my favourite time of year, when all the vibrant colours start coming in the root vegetables of the winter fade away!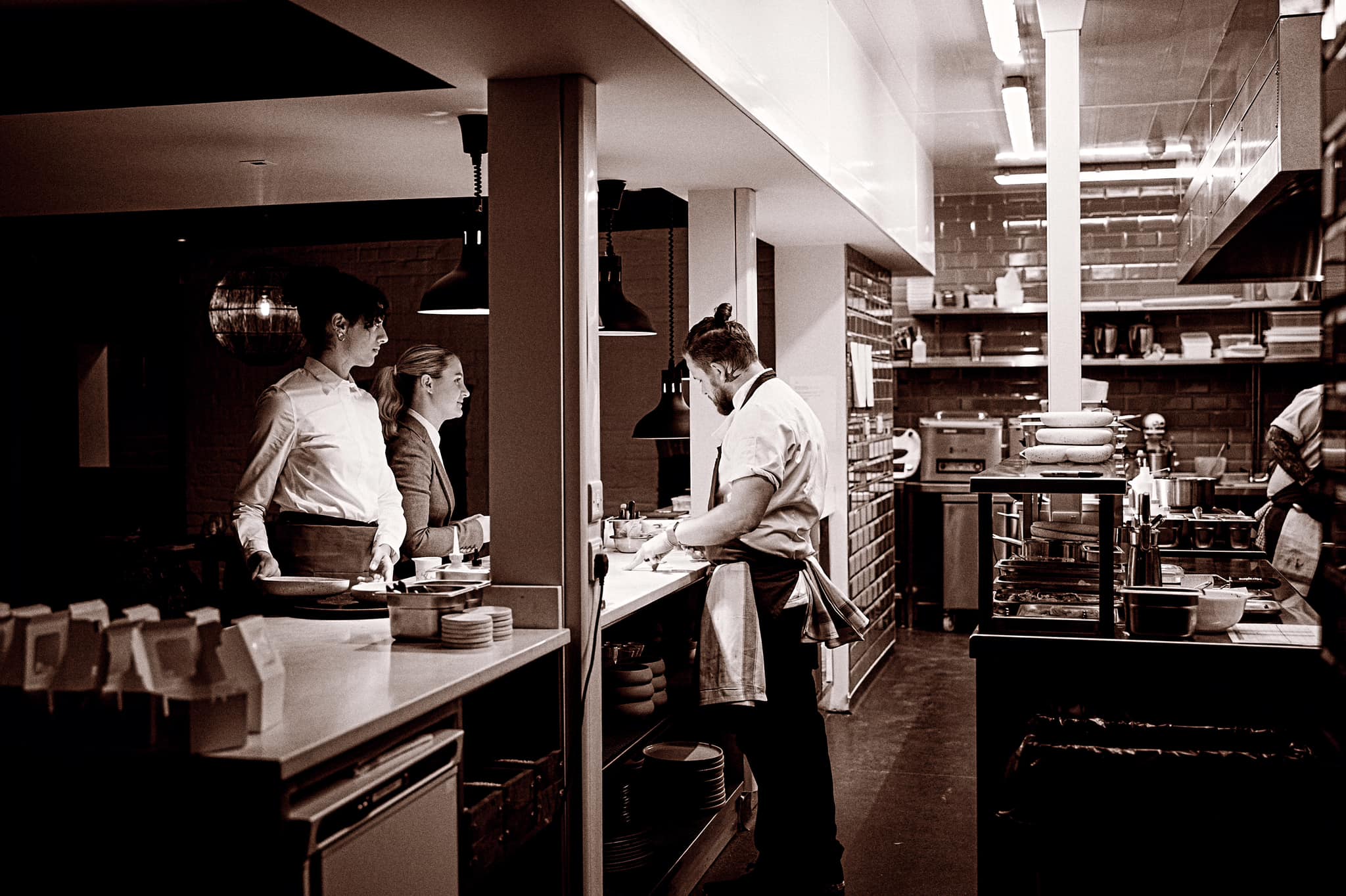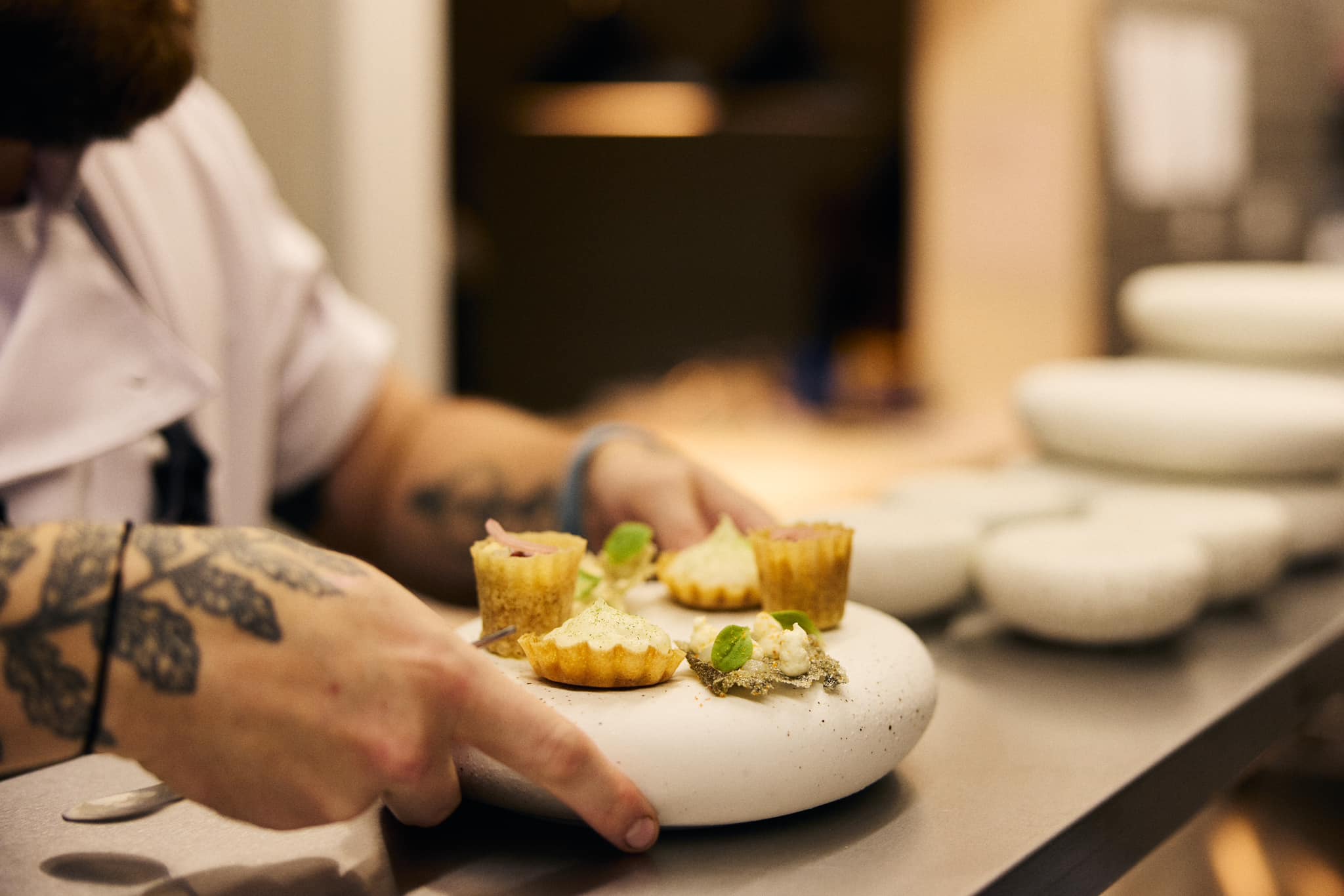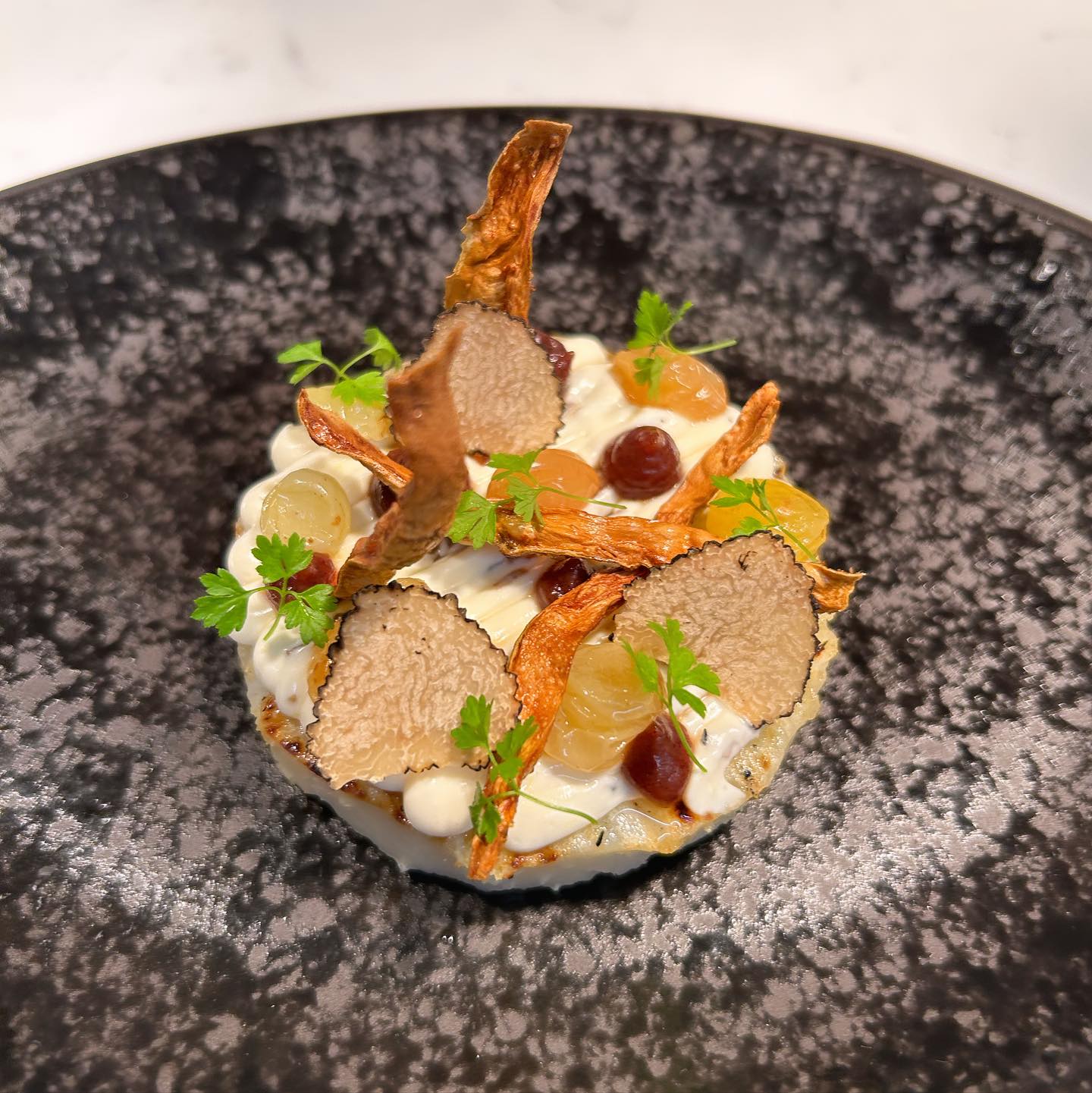 What differences do you find working with local produce as opposed to non-local produce in terms of what you can create and flavour?
There is a definite uniqueness to local produce in terms of flavour but also brings a variety of appearance also. The ability to get local produce that has been produced quicker than it would coming from a larger wholesaler brings a freshness to the product.
What makes the local food scene so exciting?
The variety around the area, Berkshire has a plethora of amazing restaurants and pubs. I think that there is something for everyone for every occasion, whether that be something convenient and simple or something more refined and special.
When are you happiest at work?
In the flow of a busy service – nothing quite like it!
What new ingredient or ingredients are inspiring you right now?
Currently absolutely love Jerusalem artichokes (even though they aren't an artichoke!) such a versatile food that can be used throughout the menu. It makes an amazing ice cream.
Are there any ingredients that have fallen out of fashion for you?
I think every ingredient has its place, as long as you are utilising it well.
What is your favourite piece of kitchen equipment?
Thermomix, we use it so much and it is so versatile.
Looking to the future, how do you think people will eat? Will we continue down the road of eating less meat and poultry and more fresh vegetables, more whole foods?
I think that it will come down to affordability and availability of foods, this will dictate not only how we eat at home but also how we cook in hospitality.
 If you could cook for and dine with anyone, who would that be (dead or alive)?
Probably be my grandad, although he'd probably want ham, egg and chips!
 What is your favourite dish to cook at home?
Aubergine parmigiana
You're having friends over for dinner tonight. What's on the table?
Something simple but delicious – a green pitsou soup with garlic bread….or I'd fire up the pizza oven!
When you're not in the kitchen where can you be found?
At home trying to control the kids and dogs!
What's your favourite takeaway or comfort food?
Love a pizza – mushroom & truffle from waitrose!
Why should people visit, tell us a bit about the Damson restaurant?
We have created an experience that stands out in Newbury, not only for the look and feel of the building and ambience but with our accountability for the best food and service we can offer. Humility is shown throughout what we do, trying to create the best experience for our guests.
Damson Restaurant, Winterbourne, Berkshire, RG20 8BB
OPENING TIMES:
Sunday/Monday/Tuesday – CLOSED
Wednesday & Thursday – Dinner only
Friday & Saturday – Lunch & Dinner
Call on 01635 248368 to make a booking | info@damson-restaurant.co.uk
Find out more and view more sample menus here https://damson-restaurant.co.uk/