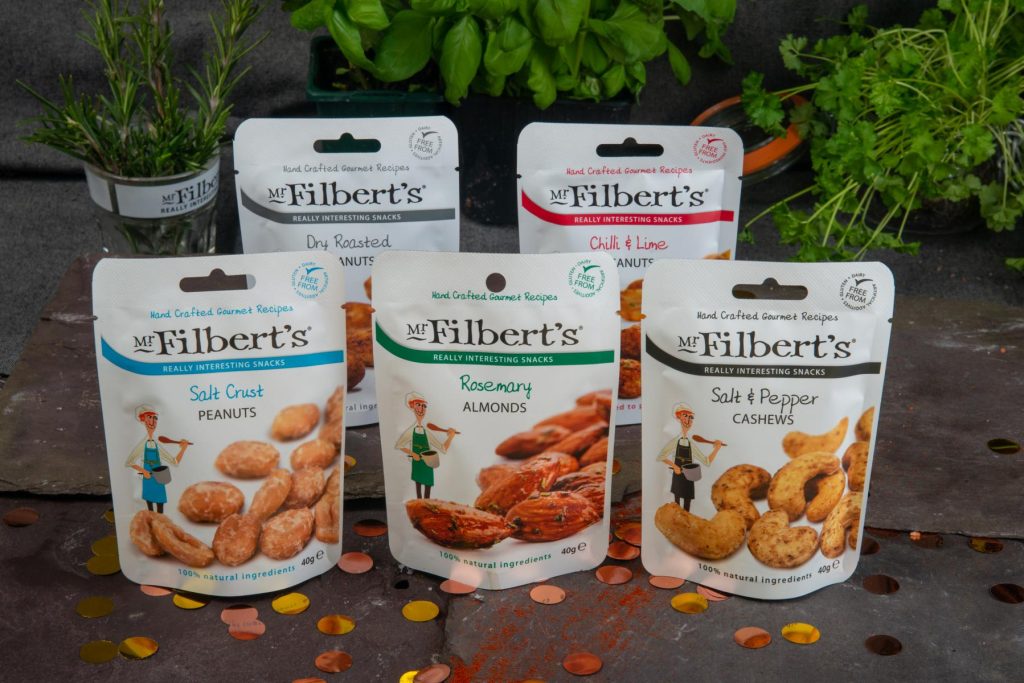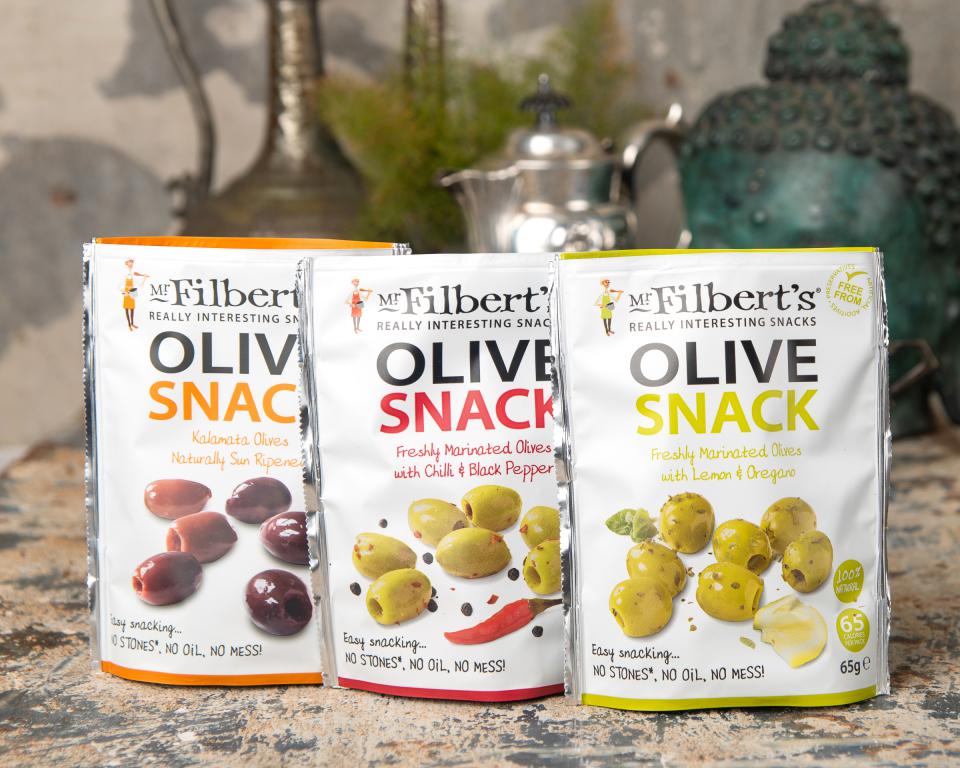 Mr Filbert's Snacking Sensations
Welcome to the multi-award-winning culinary world of Mr Filbert's where you can discover really interesting flavours from far and wide to give their snacks an extra delicious twist.
From their adventurously flavoured Gourmet Nuts artfully roasted in Somerset to their worldly selection of Marinated Olives, Cured Meats and Crunchy Corn, they're always exploring and in search of snacking perfection.
Setting up business in 2010, the award winning Mr Filbert's has created a range of fusion and artisan style snacks that are healthy and interesting.
Using the very best local ingredients where possible, the company exports their snacks overseas, as the healthy snack revolution continues to grow.
" For nuts you won't find better than Mr Filbert's "
Get 20% off Mr Filbert's products with Heritage during March 2022 – check out our specials section for the reduced price offer and add to your next order
Why not try out this delicious recipe too supplied by Mr Filbert's.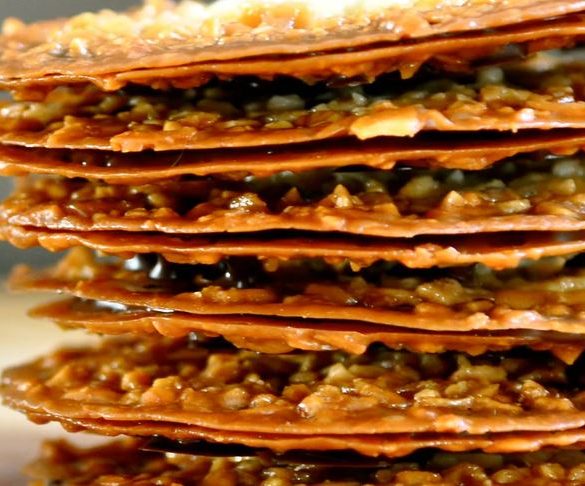 Salted Caramel Florentines
A delicious recipe for a special treat
Source: Mr Filbert's
200g butter
200g Demerara sugar
100ml cream
100g salt crust peanuts (roughly chopped)
200g chocolate
100g plain flour
Method
Preheat the oven to 180C/350F/Gas 4. Line two baking trays with baking parchment or silicon sheets. Preheat the oven to 180 degrees and line two baking trays with parchment paper.
Mix together in a hot saucepan the butter and sugar until the butter has melted and sugar has dissolved – be careful not to let the mixture burn. Add the cream and keep stirring until the mixture is bubbling.
Remove from the heat and sift in the flour. Add the chopped nuts and stir well.
Using a spoon, drop approx 9 Florentines on to each baking tray, leaving room for them to spread during baking.
Bake for 8 – 10 minutes or until golden brown.
Allow the Florentines to cool before removing them and placing them on a cooling rack.
Set a heatproof bowl over a pan of boiling water without the bowl actually touching the water. Add three quarters of the chocolate to the bowl and melt carefully.
Remove from the heat and grate in the remainder of the chocolate. Spread the chocolate over each Florentine and leave to set.
Store in an airtight container and enjoy over the next few days!