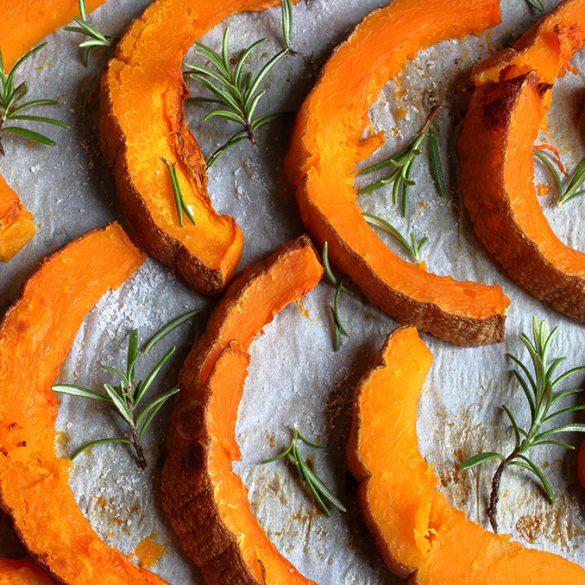 Bursting with fresh flavours, pumpkin and pesto pairs beautifully with al dente pasta for a tasty boost.
Let us know if you have a go at this dish and tag us in a picture on Facebook and Instagram.
Calories 537kcals
700g butternut squash or pumpkin, seeded, peeled, cut into thin wedges
1 tbsp olive oil
250g cherry tomatoes, halved
375g penne pasta
100g pesto
20g parmesan, finely grated
60g baby rocket leaves
35g walnuts, toasted, chopped
2 tbsp roasted pumpkin seeds
Method
Preheat oven to 180°C. Place butternut squash or pumpkin in a roasting pan lined with baking paper. Drizzle with oil. Season. Roast for 30 mins or until tender, adding tomatoes for the last 10 mins of cooking. 
Meanwhile, cook pasta in a large saucepan of salted boiling water following packet directions or until al dente. Drain, reserving 125ml of cooking liquid. Return pasta to pan. 
Add the pesto, parmesan, rocket, squash/pumpkin mixture and reserved cooking liquid to the pasta in the pan Toss. to combine. Sprinkle with walnuts and pumpkin seeds. Season.