National Potato Day is August 19, so if you like spuds, this one's for you!
Potatoes have been a popular food for centuries so it's about time we recognise this versatile vegetable. Mashed, smashed, chipped, or covered in cheese, potatoes can be eaten with just about every meal — or as a meal! — making these starchy veggies a delicious and easy way to get iron, potassium and vitamin c.
Did you know there are over 4000 different kinds of potatoes?
So here is a rundown of our top 5 favourites, share we us on Facebook what your favourite is?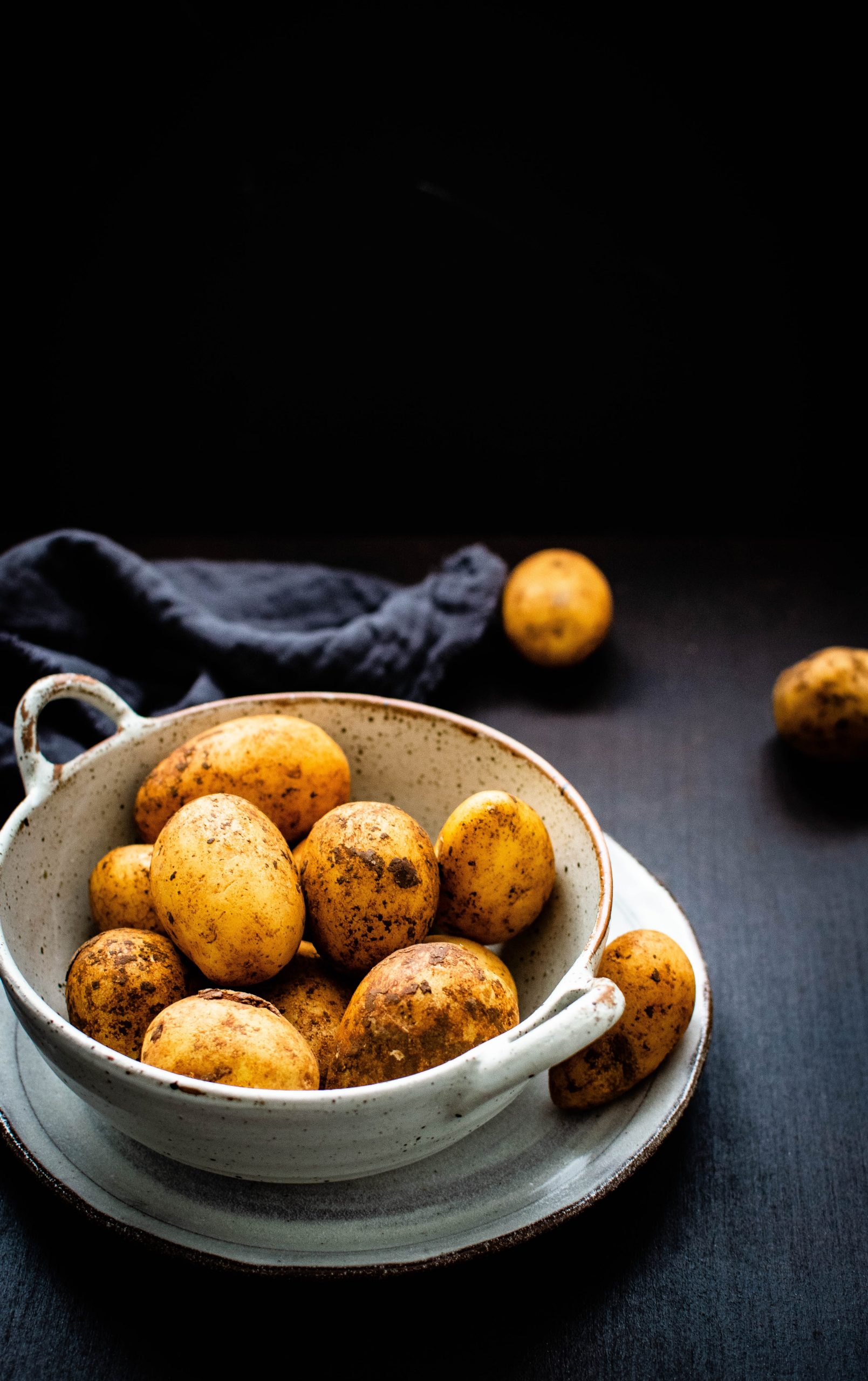 Quick Tamarind Potato Curry
This simple vegan tamarind potato curry is packed with punchy flavour, it's low in calories and easily serves 4, a great warming family meal
Make this quick tamarind potato curry for a comforting dinner, then check out more vegan curry recipes such as our easy spinach, chickpea & potato curry.
For more veggie options, check out our vegetarian curry, vegetarian chilli, vegetarian paella and other vegetarian recipes.
Source: Olive Magazine, find the recipe here
Potato cakes are typically Scandinavian and can be made and served in many different ways. Try our easy version using just four ingredients. Make ahead and warm through to serve with dill-cured gravadlax or butter and cinnamon sugar.
Source: Olive Magazine, find the recipe here
Tartiflette (French-Style Cheese & Potato Bake)
Sweet baby cheeses, this is good stuff. Indulge in your two favourite food groups (dairy and carbs) and spare a thought for those who have sworn off them.
Source: Delicious, find the recipe here
Broccoli & Potato Croquettes
Cook time: 30 mins + freezing time
These crunchy croquettes are both a stealthy way to get more vegetables into your kids as well as a great vegetarian party nibble.
Source: BBC Good Food, find the recipe here
Tornado Twister Potatoes with Zingy Lime Mayo
These crispy, smoky potatoes are delicious served alongside the zesty, zingy mayo.
Source: Love Potatoes, find the recipe here