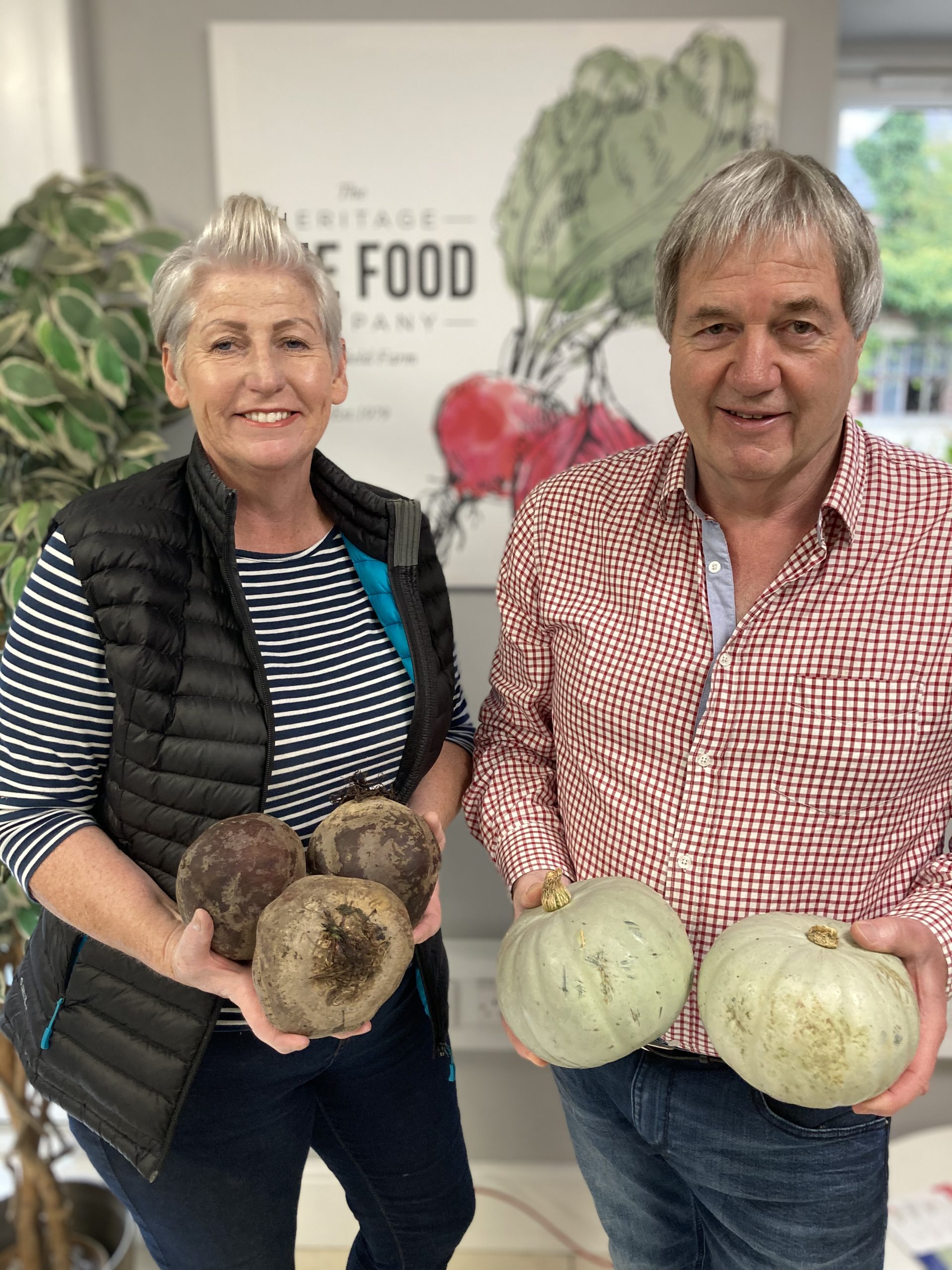 Reflecting on a decade of Heritage Fine Foods
"Reflecting on 10 years of Heritage we take great pride in what we have been able to accomplish over the last decade. For us, the significance of this means our customers and employees believe the service we offer is valuable, appreciated and importantly, it validates the business benefits of being customer-centric. We've also been very fortunate to find a talented group of colleagues who have been instrumental in our success. We've never been more optimistic about the future of The Heritage Fine Food Company". Ken and Kay Mortimer, Directors.
Heritage, based at Lowerfields Farm in Coate, Devizes started out with 5 vans on November 1st 2011 (now 21 vans and 1 lorry).  In the beginning there were 10 staff (now 75) who all agreed to work for no pay, any money made after the first month everyone agreed to share out.  Many staff have remained with us since the beginning, notably Adam and Woytek, two of our buyers and one of our most popular drivers Graham.  Not long after Will, our IT manager, started as well as Tom who started out on £6 an hour doing odd jobs and is now our Sales Director.  It's a family run business and our staff are like family, we trust and care for them.
A lot of our suppliers have also been with us since the beginning and we continue to really value and appreciate their produce and continued professional service, of particularly note are Mike and Sara Paget from Bromham, Mike is Ken's oldest friend, both of them having attended Bromham School together.
When we started the business it wasn't technology driven, in fact orders were taken on paper orders (if you lost them there was no back up).  Now everything is technology driven with picking tablets and lots of processes are automated.
Our customer base has also grown significantly but we still have customers who have been with us since the beginning including Planks, Marlborough College, Dauntseys and the Kings Arms in All Cannings to name a few.  We've also taken on some high profile customers such as Marco Pierre White at The Rudloe Arms in Corsham and some of his Black and White hospitality chain.
We've experienced a few crisis along the way, the flooding of our warehouse when everything nearly floated away (we still got all the orders out that day) or when the snow hit hard – again we didn't miss a delivery. When the pandemic hit Heritage reinvigorated its home delivery service and it proved a lifeline in many people's lives. Our home delivery service has grown from strength to strength and we are really proud of the customer service we continue to provide.
It's an emotional time, although Ken and Kay, the figureheads of the company are still very hands on, Kay works as Operational Director and Ken as Director who personally curates all the boxes every week (amongst his other roles). Both are slowly stepping back more to allow the next generation of people to run Heritage and see it through the next decade (we know they'll never retire though!!!)