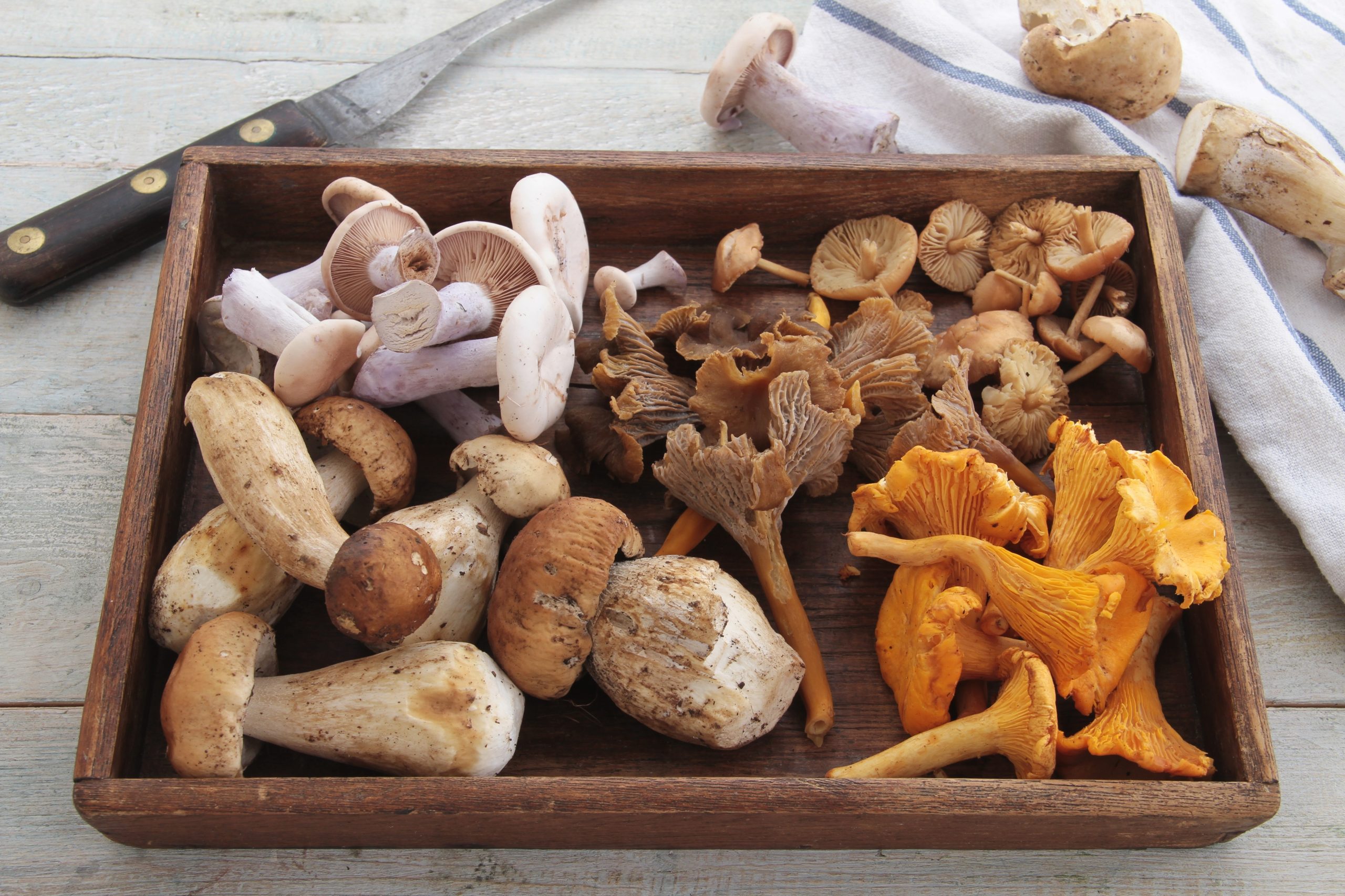 You can't go wrong with mushrooms. They're fat-free, low-salt, low-calorie, and cholesterol-free. They're also packed with fibre, vitamins, and minerals. Nutritional benefits vary depending on the type of mushroom but overall, they are a good source of nutrients.
Mushrooms come in lots of different shapes, sizes, and colours. For many years they've been used for their unique ability to add flavour in lots of different cuisines.
When choosing your mushrooms, make sure they feel firm, aren't moist to the touch and are mould-free. They can be stored in a paper bag inside the fridge for about five days. Brush the dirt off and rinse them lightly when you're ready to use them.
Mushrooms are incredibly versatile. You can prepare them in so many ways and pair them with lots of different ingredients. Slice them up raw and toss them in a salad, grill them, sauté them, or roast them. Add them to soups, sandwiches, wraps, casseroles, and Italian dishes. Mushrooms work well as a side dish, or as the main course for vegetarians. Portobello mushrooms are often served as "burgers" or "steaks" because of their meaty texture.
Check out our recipe suggestions below and see also our video for mushroom bolognese, sweet and sour portobello mushrooms and our Pinterest board here.
This hearty Vegan Lentil Salad is a nutritional powerhouse packed with French lentils, mushrooms, and lemon. And it comes together fast with just a handful of ingredients which you probably already have in your pantry!
Source: Delicious Everyday, find the recipe here
Greek style vegan Stuffed Mushrooms
These Greek-style vegan stuffed mushrooms are packed with that Mediterranean flavor you love! And they're perfect as a main dish or as a side to share!
Source: Delicious Everyday, find the recipe here
You'll never go back to shop-bought with this delicious homemade ravioli recipe.
Recipe Source: The Owl with the Goblet, find the recipe here
Mushroom & Black Bean Burgers
Classic vegan burgers made with a base of mushrooms, veggies, brown rice, black beans and bread crumbs. Perfect for your summer BBQ!
Source: I Love Vegan, find the recipe here
Roasted Mushrooms with Herbed Quinoa
Delicious side dish or light meal of roasted mushrooms on herbed quinoa, topped with toasted pepitas and olive oil!
Source: Cookie and Kate, find the recipe here