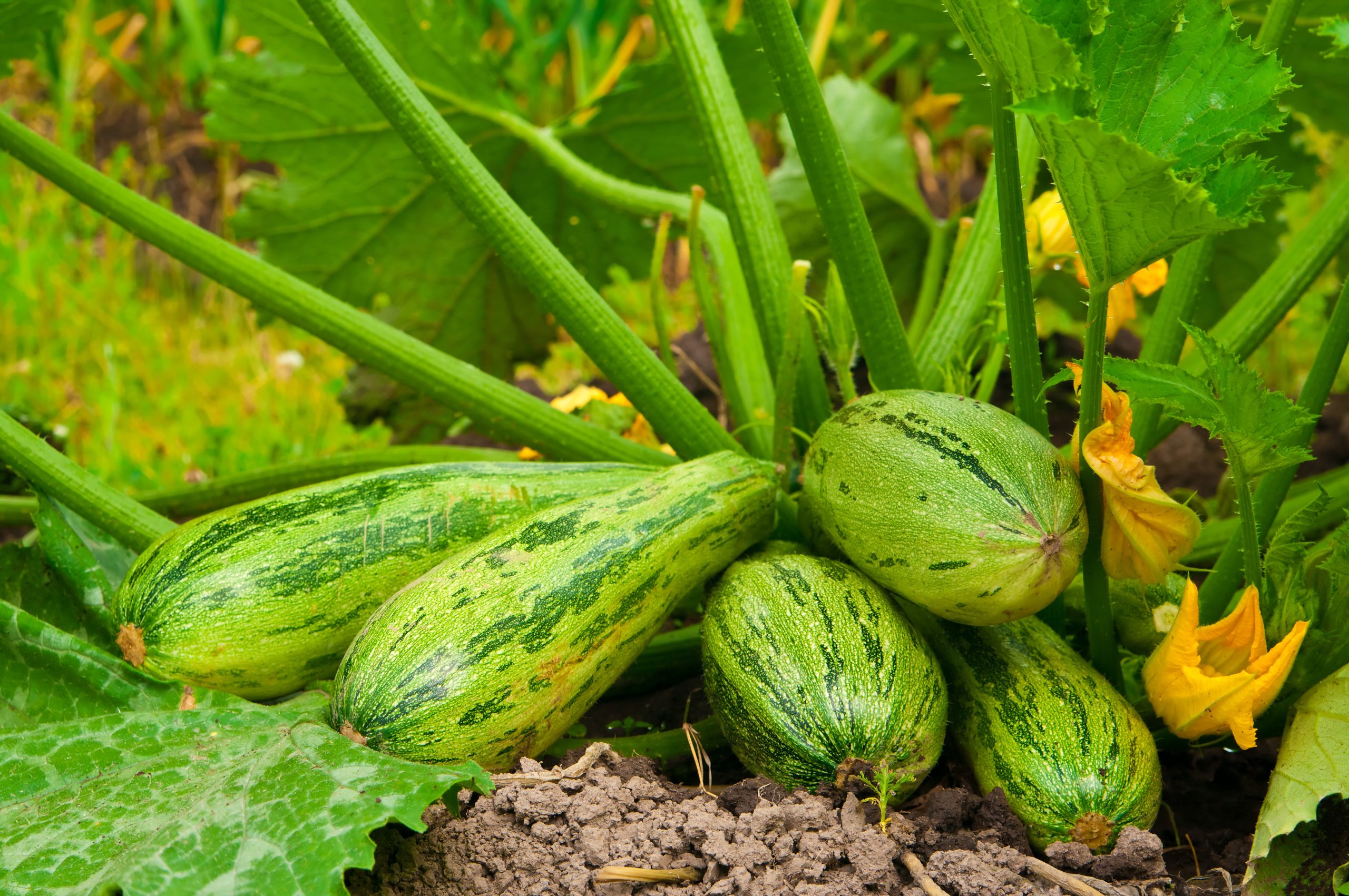 There's no point in beating around the bush with this one, marrows are unglamorous and are an often overlooked vegetable. But don't push them aside as they are fantastic flavour carriers and so you can use them as a canvas for some of your favourite things as well as making a generous dinner for a crowd and it won't cost the earth.
Marrows are easy to grow and provide a large harvest in a relatively short time. They are closely related to courgettes, squashes and pumpkins, and all are grown in basically the same way. They need a warm, sunny position, out of cold winds, with rich, moisture-retentive soil.
Good marrow recipes can be hard to come by. Well, don your apron and get cooking – these seriously tasty, very easy marrow recipes are definitely ones to try.
Slow-cook a tasty Bolognese sauce to fill the roasted marrows with before topping with an unctuous cheesy bechamel sauce and extra grated Parmesan. The perfect meal for a big family dinner (or even better, leftovers the next day).
Recipe Source: Great British Chef, view recipe here
Maple-Roasted Marrow on Cavolo Nero Salad
Drizzle marrow with maple syrup and garlic, then top with crunchy hazelnuts and breadcrumbs for a comforting yet healthy vegetarian dish.
Recipe Source: BBC Good Food, view recipe here
Vegan Curried Marrow & Chickpeas
The marrow is par-boiled first, then added to sautéed onions and spices along with chickpeas to create a wonderfully warming Indian-inspired dish. It's finished with garam masala, lemon juice, fresh coriander and chilli to create a harmony of aromatic flavours. Serve on its own with rice or as a side dish to accompany other Indian dishes.
Recipe source: Meat free fitness, view recipe here
A vegetarian version of tex-mex chilli, serve on its own, over nachos or in tacos for a Mexican inspired meal.
Recipe Source: Crush, view recipe here
Spiced Moroccan Marrow Stew
This is a great way to use up a marrow but is also delicious made with other vegetables such as cauliflower florets, carrots, cubed butternut squash, aubergine, red peppers, sliced runner beans or whole French beans, or chunks of corn on the cob. Serve it simply with couscous as a vegetarian main or as a side dish to roast chicken or lamb or grilled fish.
Recipe Source: Good to Know, view recipe here