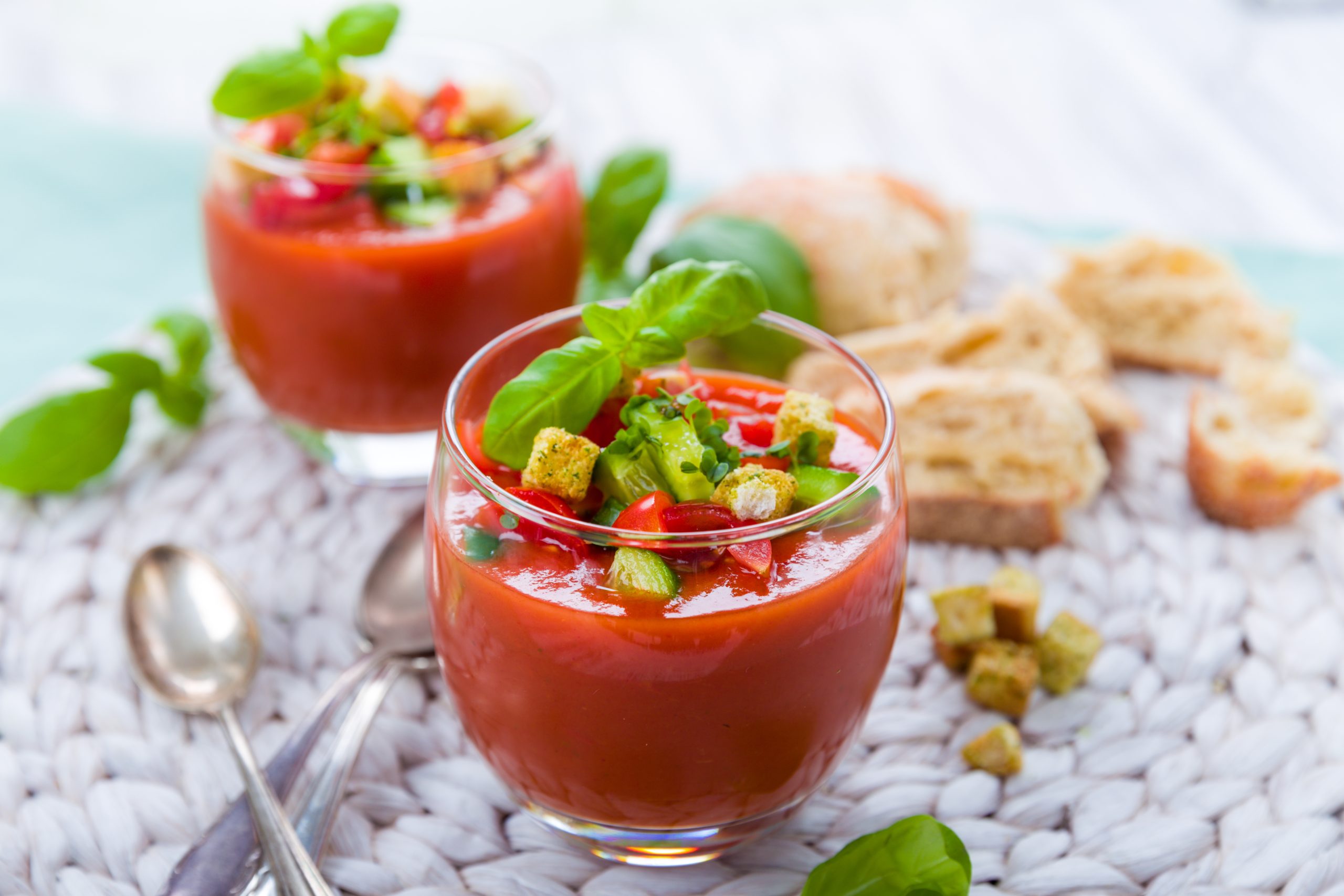 Marco's Gazpacho Andalouse
Prep Time: 15 mins and cooling
The perfect soup for a warm day.  It combines all the flavours of the Mediterranean whilst being extremely easy to prepare.
You can add whatever takes your fancy, maybe some croutons or a little pesto or you can make it even more interesting by adding some freshly cooked seafood or lobster, langoustines or a little white crab meat.
Recipe source: Marco Pierre White
700g ripe plum tomatoes, skinned and seeded
1/2 cucumber, peeled and seeded
1/2 onion, finely chopped
3 garlic cloves, finely chopped
5 red peppers, seeded and chopped
75ml sherry vinegar
2 tbsp Mayonnaise
Tabasco sauce
Sea salt and freshly ground black pepper
Method
Liquidize the first six ingredients until smooth, then pass through a fine sieve.  Season well with a little salt and pepper, whisk in the mayonnaise and add tabasco to suit your personal taste.
Serve well chilled.