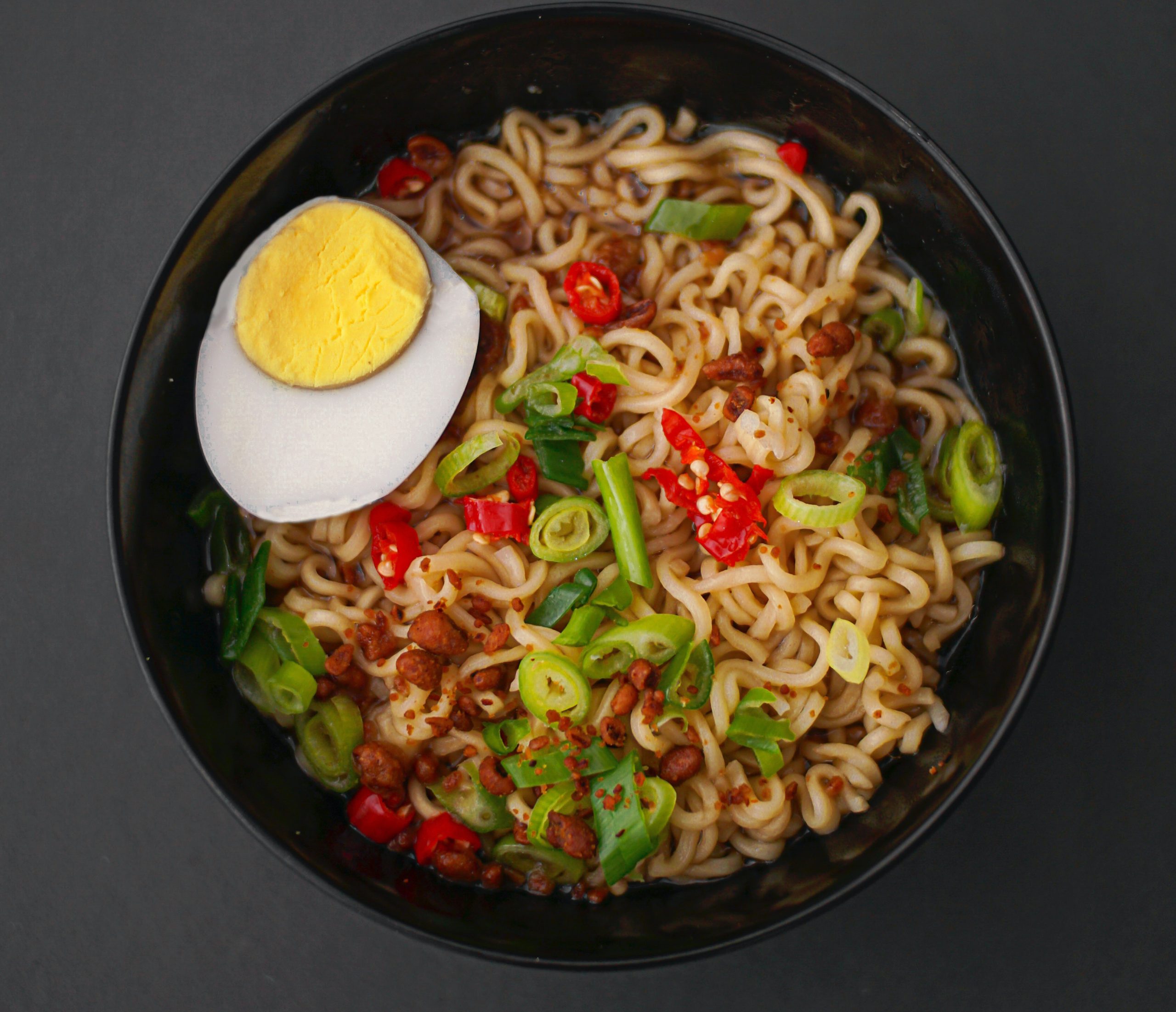 Vegetarian Ramen

– Eat Healthy for Less
Pimp up instant noodles with this quick and easy vegetarian ramen recipe. Enjoy fresh vegetables, noodles and authentic flavours. Let us know if you have a go at this dish and tag us in a picture on Facebook and Instagram.
Recipe source Ahead of Thyme – Find the recipe here
Nutritional Information: Calories 562kcals; Carbohydrates 88.5g; Total Fat 14.1g; Protein 19.7g; Salt 3.2g.