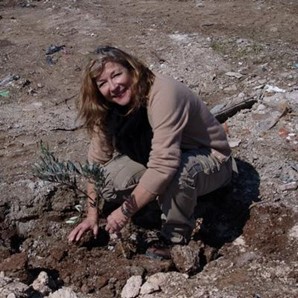 Interview with Carol Drinkwater
Carol Drinkwater is a British actress and writer, fondly remembered in the UK for playing Helen Herriot in the classic BBC TV series All Creatures Great and Small as well as many stage and film appearances. She is also an accomplished internationally acclaimed author and has written over 25 novels.  Carol now lives in the South of France with her husband Michel.
Emma chatted to Carol about her novels and in particular her love for olives.
You can find out more about Carol on her website and social media here :
website www.caroldrinkwater.com
https://www.facebook.com/olive.farm
https://twitter.com/Carol4OliveFarm
View the full list of Carol's books here – available in audio, paperback, or kindle.
Images courtesy of Carol Drinkwater
All Creatures Great and Small was a series I grew up with, as a family we would sit down to watch it together. Does it still hold fond memories in your heart? What are your overriding memories of that time?
I am exceedingly proud of my role in the series and I consider it, in some ways, a turning point in my career as a young actress. Professionally-speaking it was a very happy time. The world was opening up for me and I was working with people I respected and loved. Going to the set every day was a pleasure. So, yes, of course, I remember those years with great fondness.
Your books first came to my attention back in 2011 when I was gifted the first in the series of your olive farm books by my husband. I then went on to read the rest of the series which I really enjoyed. Were the books cathartic to write for you as you dealt with a lot of very personal subjects as well as delving into the history of olive trees?
I decided to write The Olive Farm, the first in the series of the six Olive books, after Michel, my husband, and I had separated. It was a painful and very lonely time for me as I was here on the farm without him and with no certitude for my professional or personal future. I wrote to keep myself in touch with my own story, with our love affair and all that we had created together here on this olive farm. When I began to write, I had no idea whether or not Michel and I would find our way back together. (We did!) I was in a tunnel and could see no light. Writing the books brought back the joy of all that we had discovered together, of our love, the passion, the losses, the immense beauty and treasures of this area and our farm. I was astounded when the books became almost overnight bestsellers.
What made you buy the property in France, I understand it was totally overgrown and you had no idea that there were actually sixty-eight 400 year olive trees?
I had been looking for what I had been describing as "My House By the Sea" for almost a decade. All over the world, wherever I was working or travelling to, I searched. When we found this rundown old farm with its jungled ten acres, I fell in love with it. Michel was with me on that first visit but we had not, at that stage, committed to buying a home together – we barely knew one another! It was WAY outside my price range but the power of new love and dreams pushed us onwards and encouraged us. It was a crazy gamble. We are very fortunate that it worked out. I sometimes still marvel at the madness of it all.
You took a pilgrimage to find out more about olives and delve into its secrets and traditions, what is it that captivated you most on your journey about the olive tree and what surprised you the most?
I spent seventeen months travelling alone around the Mediterranean. East and west. From Lebanon, Syria, Turkey, into Europe, North Africa; everywhere olive trees are grown and cultivated. It was a truly memorable time. I have written about it in the books The Olive Route and The Olive Tree. These two books inspired a five-part documentary film series also titled The Olive Route, which I wrote, narrated and partially directed. I discovered olive history and trees that date back 7,000 years. Can you imagine standing alongside a tree that has been scientifically dated at 7,000  years old? It is very humbling, awe-inspiring, the power of nature. Man's ability to work with nature and also to work against it when the earth is destroyed by pesticides.
I travelled alone in war zones, was caught up in Al-Qaeda bombings in Algeria. I fell in love with the beauty of Sicily and its remarkable culinary history. Oh, there were so many wonderful and sometimes harrowing experiences. These were some of the best adventures of my life.
Do you like to get involved in the olive harvesting and what methods do you use?
I absolutely do. We pick by hand, climbing into the trees (not me!), select the fruits by hand and I drive the plump, oil-rich crates to the mill myself. I always wait and watch over the pressing, keeping a careful eye on the process. This year, of course, no farmer was allowed into the mill so I had to leave the olives and go back for the oil a few hours later. The oil this year is exceptional which goes a small way to compensate for the fact that it has been such a difficult year for everybody.
Do you cook a lot with olives and olive oil, how do you use it the most?
We rarely cook with olives but olive oil is our mainstay in the kitchen. We never cook with butter so our meals have a Mediterranean taste to them, which we love. It is much better for our hearts too. Neither of us has cholesterol worries.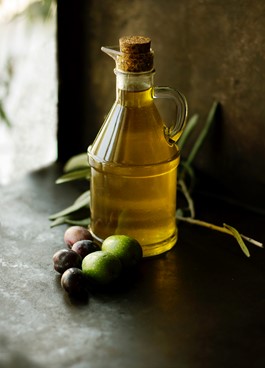 You also run an organic farm, what have you learned farming the land? What do you grow and what has been the most successful produce? Are you pretty much self-sufficient?
Yes, our farm is now entirely organic. No chemicals of any sort are used here, not against weeds and certainly, no pesticides are sprayed on the olive trees or other fruit trees. It makes for harder work but it is really worth it. Aside from our 300 plus olive trees we have lemon, orange, and grapefruits. We also grow grapes, almonds, peach, nectarine, cherries, and apples though this is not a very good region for apples – it's too hot.
Alas, we are not self-sufficient. I wish we were but we make a stab at producing all that we can.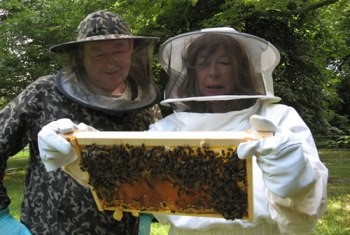 I know that you are also very passionate about bees and have kept bees on your olive farm for many years, You lost fourteen colonies after arriving home from researching your olive tree book and this made you look into the threats that bees are facing and you became an activist for bees.  Can you tell us a bit more about this?
Well, it was back in the 90s that I began to learn about the dangers the honeybee was facing. A particular class of pesticides known as neonicotinoids was causing the destruction of the honeybee by attacking its nervous system. I called an alert back then, wrote about it a bit in one or two of the Olive books but it was at least five or six years before the word really began to gain momentum.
Many eminent scientists and ecologists were calling for the withdrawal of these products and also warning governments and farmers, urban planning officers that we need to be more aware of habitats, take better care of nature, and not destroy the wildflowers, the roadside verges, etc. The battle is not over. It is complex. Many more people are conscious of the problems but the big agrochemical companies are powerful and very rich. They lobby hard. We have to be vigilant. Birds, bees, butterflies, all pollinators, insect life, fish: all are at risk while we continue to poison the land.
I recently noticed that you had planted an avocado stone 10 years ago which was now producing the most amazing fruit (Ken, our Director is very envious as they are his favourite fruit).  How do you like to eat them the most?
Yes, our avocado tree is a great success. I grew it from a stone, kept it in the greenhouse for a couple of years and then planted it on the land. I couldn't believe it when it started flowering and then producing fruits. The fruits are small but really delicious, very creamy and yummy. We eat them naturally, skins removed and dressed with olive oil and herbs. That is all they need. For lunch with a salad. It's perfect and very healthy.
You have a new novel out next year, what is this story about and is it based on anything that you have experienced?
It is inspired by on a real event, or a series of events that took place down here in the south of France during WWII between late 1942 and 1944. I have fictionalised it, introduced my own characters. There are no 'real' people in my story so it is not based on anyone in particular. It was the circumstances that caused a series of events that drew my attention and set my mind spinning. My protagonist is a young woman, Sara, who is seventeen. A brave, passionate young female at the beginning of her life, raring to go but caught up in a war. She and her parents have fled their home in Poland. They end up here in the south of France where they find refuge in a mountain village, in an abandoned house.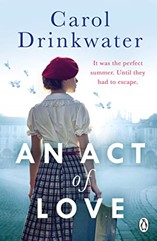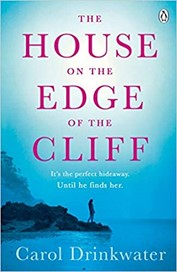 Sara, on the brink of womanhood, encountering her first romance and special friendships, is forced to make choices that change her life forever. It's a love story, a coming of age tale about the power of first love and the courage it takes to live in the face of harrowing circumstances. I like to write stories with strong female characters; women of any age, from fifteen to ninety. They inspire me. Women can be so powerful and I love to celebrate their journeys. I really hope readers will enjoy An Act of Love. I have had a wonderful time writing it.
An Act of Love will be published on the 29th April 2021. You can pre-order your copy now from Amazon. https://tinyurl.com/y6qhttwd
Carol's most recent novel is The House on the Edge of the Cliff published by Penguin.  It's available to buy in paperback, audio or Kindle from Amazon and other outlets.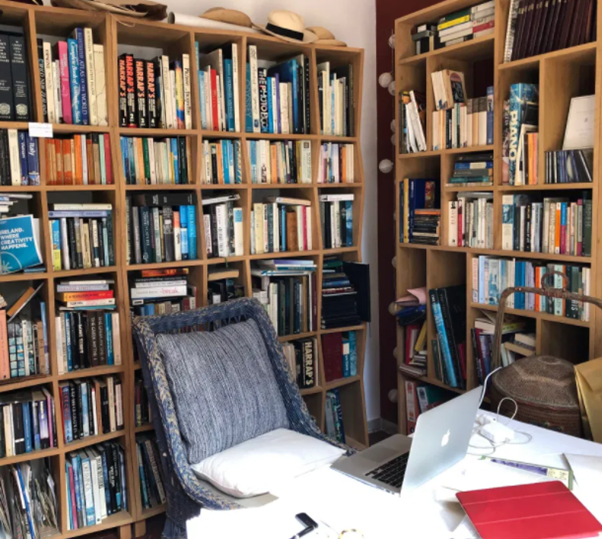 Where do you get your inspiration from to write?
Everywhere. I am always on the search for ideas and I keep files on my desktop of articles I have read, extracts from historical events, inspiring characters etc. Meeting people too, hearing their life stories. Listening to conversations and, of course, let's not forget imagination.
I'm aware that many writers hide themselves away to write, what is your method and what is your process for writing? Do you need total quiet or can you write in any situation?
Yes, I need total quiet and I prefer to write in my shuttered library with a few candles burning to illuminate, encourage, the muse! I can write elsewhere, but my library is my safe space, my corridor to the factory of dreams!
Do you love to cook or does Michel cook the most, what are your favourite things to eat together?
Michel does almost all the cooking. He rattles around in the kitchen while I am at my desk. As I said above, we grow a variety of fruits here and, of course, our olives. I like to oversee the growing and leave Michel in charge of the kitchen. He finds cooking very relaxing, therapeutic, so I allow him the space to get on with it. I do enjoy cooking when I get down to it.
How have you been affected by the pandemic this year?
Yes, we have been affected by it. Financially it has been pretty tough, but there have been positives too. We have done almost no travelling and have been at the farm pretty much since early March. This is unusual for us – our schedules mean that we come and go a great deal, sometimes separately too. I am frequently at book festivals or off promoting a book, giving talks etc. All those events have been cancelled this year or have taken place online. This has given us ample time to rediscover the land, come up with new plans. We have done some planting and we have worked hard on the land, spent hours outside in the fresh air, which has been very restorative.
Of course, there have been terrible sadness's. I lost two dear friends, long term professional colleagues, which has been very painful. The distance from our families has also been very challenging. Still, we have done our best to look for the positives. Less pollution, for one thing.
I love to lunch by the sea. Either smoked salmon with salad to follow, accompanied by a glass of pink champagne. (Not an everyday meal, I hasten to add – a special treat). One of our Christmas rituals is to drive over the border into Italy to Bordighera (40mins from here) to a favourite waterside restaurant where we'll order their fresh pasta of the day. Often it is a seafood choice. We'll have a glass of Prosecco to start and then a local dry white wine.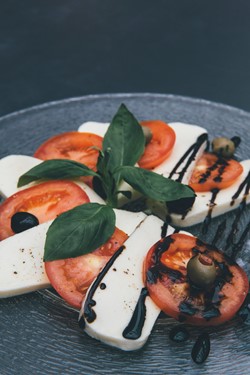 What's your guilty food pleasure?
Strangely, I am never guilty about food. I love an excellent red wine such as a fine St Emilion grand cru. We can buy it at reasonable prices so I don't have to feel too guilty.
When we can have dinner parties again who would be your dream guests to invite (dead or alive)?
My late Mum and Dad back at the table here with us, enjoying all that I have discovered since I last saw them both, sharing my life with them again. A better-travelled Carol than when I last saw them. Sometimes, I fantasise about recounting to them the outlines for my latest books, share my other projects and dreams. Oh, that would make me SO happy.
Quickfire questions             
Last meal on Earth – Goodness me. Would I even be thinking of food? A stiff drink, I think.
Favourite dessert – none, I am not a dessert eater. Italian ice cream is the exception.
Most favourite vegetable – well, spinach unless I can call tomatoes a veg rather than a fruit. I eat unseemly quantities of tomatoes. I must be lacking potassium or something. Life without tomatoes would be very sad. Even their colours and assorted shapes get me salivating.
Least favourite vegetable – I am not greatly keen on Jerusalem artichoke because it always seems such a business to get to the best bits, the heart of it.
Favourite cheese – I LOVE cheese. I have many favourites: goats cheese both fresh or dried and crumbly. Parmesan: I eat it like chocolate. Brie. I could go on and on, getting fatter as I write this.
Favourite fish – salmon, baked, grilled and smoked.
Favourite meat – un gigot, a tenderly roasted leg of lamb dressed with kilos of garlic cloves, garden herbs and our olive oil.