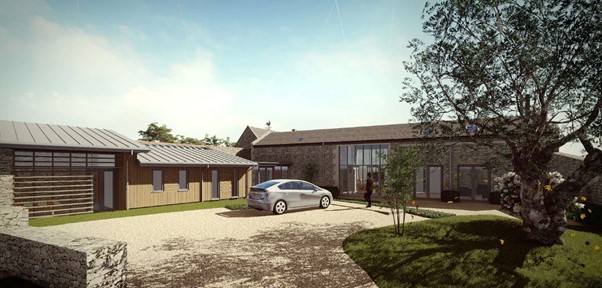 Inspiring Food and Design
Cooking and architecture are very similar, lots of different ingredients combined to make something fantastic.  An architect's imagination is that essential ingredient in the recipe of architecture.  If elements of design are the spices, then the architect's input is the salt.
We met up with Company Directors Nick (left) and Ray (right) at Inspire Architects based in Heywood House, Wiltshire to find out how they are coping working within the constraints of the pandemic, the trends in architecture moving forward, what food makes them tick, their favourite places to eat, and what their plans are this Christmas.
Inspire's portfolio ranges from the design of smaller residential projects to large scale projects including hospitality, education, leisure, charities and commercial. They offer a full one-stop service to all developments including architecture, project management, building and interior design. http://www.inspirearchitects.co.uk/
Thank you for taking the time to speak to us, what is unique about Inspire Architects?
Ray – We are a creative hub of design and building management activities, ranging from small, insightful interventions, through to large scale, large impact proposals. What makes us stand out is our approach to the whole design process. We want to get the very best out of every opportunity and make sure that our client enjoys the process as well as the final product.
What have been your favourite projects to work on in your time as an architect?
Nick – I have had projects all over the world but many of my favourite experiences have been making residential properties in the Cotswolds.  I enjoy the use of traditional materials such as stone and the rich history of the buildings in the area.
Ray – All projects have their merits, but I really enjoy working on schemes where you are making a significant difference to people's lives. These projects can be on a small or grand scale but knowing that your contribution is making a real difference makes it all worthwhile.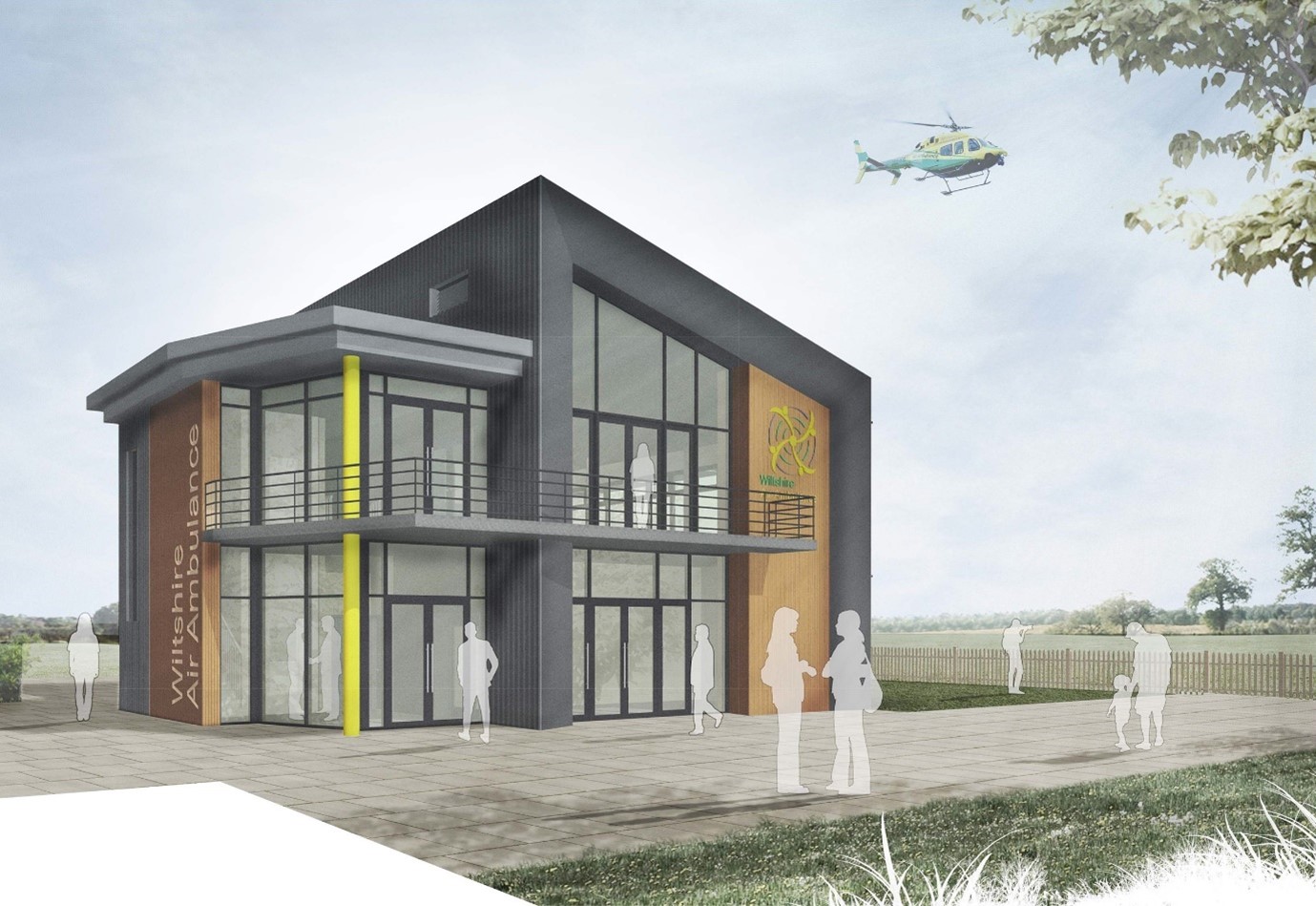 I note that you have worked on a lot of hospitality projects, with the pandemic have you seen a lot of hospitality venues closing and the buildings being repurposed?
Nick – We do a lot of work with public house buildings.  Sadly, many have closed over recent years and the current difficulties will only exasperate the situation.  We have a range of very clever development solutions that allow us to help the pub companies re-invest in their estate and keep pubs open.  We love a pub, so don't like to see them close!
What do you think are the trends moving forward to keep an eye on in terms of hospitality?  Do you think this pandemic will permanently change the way that buildings are designed now in the future?
Ray – Hospitality tends to reflect society at large, so I expect to see a greater variety of foods and diversity of cooking styles than ever before. The pandemic has forced people to think locally and once you start looking it's quite surprising what you can find.
Nick – I don't suppose this will be the last pandemic we will face and it will affect hospitality design.  Several high-profile restaurant chains have gone out of business in recent years and we are noticing that people prefer more authentic experiences.  Smaller, high-quality restaurant operators, in particular, are likely to flourish when the pandemic ends.  We may also see buildings being re-purposed for hospitality use, particularly high street or office spaces. 
Are there any common, important features successful restaurants have?
Nick – In terms of the physical offer, location remains the single most important factor, but good design can take you a long way.  Customers in the hospitality sector are increasingly discerning and falling behind regarding design and this can be a source of reduced competitiveness.  What we are seeing in terms of design mirrors contemporary trends in food and cooking.  The emphasis being quality and care – relatively simple things but skillfully prepared with better quality ingredients. 
Ray – A connection with the locality, such as using local produce or including some references to local architecture is also a really important feature even for chain operators and those with more unusual offerings.  People enjoy a sense of place and memories are made when the combination of good food and atmosphere come together.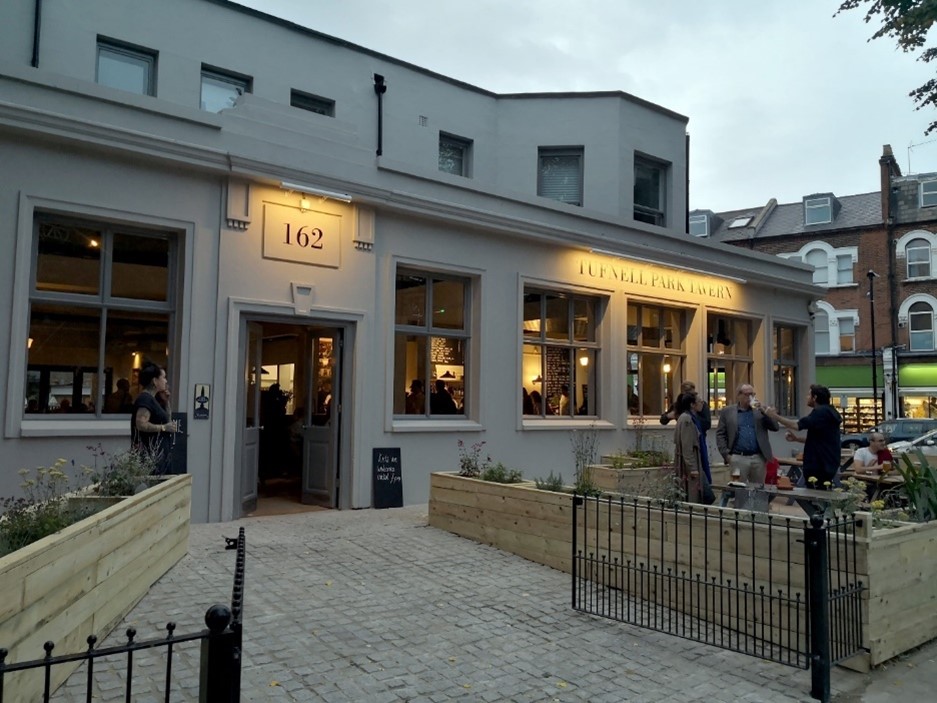 In all of your work and travels, is there one restaurant that you have found most inspirational?
Ray – Yes, a small Cambodian beach-side shack, rough timber everywhere and a welcoming owner/ waiter /cook making sure the simplest of food was prepared exceptionally well. His attention to detail over some of the simplest of items was super impressive and you could just tell he loved making it all happen for us. Nothing fancy, nothing complicated, but everything done exceptionally well.
Sometimes keeping things simple is just what makes it amazing!
Where was the last great place you ate which combined good food and good design? 
Ray – We worked on a series of pubs in London for a company called Stanley Pubs whose pubs have a very comfortable, easy-going aesthetic and they serve fantastic fresh food.
Nick – Yes, they are great, good drinks offer too.  Their wines are very well selected.  If you are in North London look them up.  Very simple offer, great quality.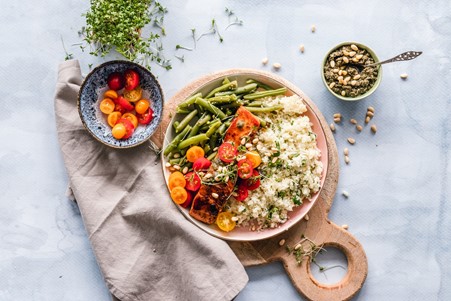 Where is your favourite place to eat locally?
Nick – That is such a hard question with many restaurants and pubs changing substantially because of the pandemic restrictions.  Thinking positively, there will be a fantastic opportunity for restaurants to re-invent themselves soon.  I am looking forward to December where, hopefully, the first places I will visit are the Bell at West Overton and the Methuen Arms in Corsham.
Ray – I live in rural Somerset, where we are spoilt for choice, but I'm going to have to go with The Newt in Somerset, Castle Cary. This is a reasonably new restaurant where the design of the building just makes the food taste better. Looking from your table, you can see where some of it has been grown, the restaurant is set against a woodland backdrop and the attention to detail on the presentation of the food is just fantastic. The phrase "eating with your eyes" has never been more true in this very special place.
What type of cooks are you? Do you stick to recipes to the letter or are you experimental cooks?
Ray – Making architects conform to any pre-agreed methodology is notoriously difficult, I would say most depend on developing their skills, using their judgment, and taking a chance or two.  Architecture and cooking are very similar in that you have to balance method and inspiration carefully. 
Nick – I think most architects would consider cooking a place where they can experiment without severe consequences, so they tend to be playful, not just with recipes or ingredients but how the meals look when they are served.  The first bite is with the eye of course.
What do you like to cook at home?
Nick – A birthday cake can be quite a creation!
Ray – I agree, they can be very architectural!
Nick – And they don't require planning permission!
Who would be your dinner party dream guests (dead or alive)?
Nick – right now it would be great to have anyone at all but in answer to your question, I would invite Christopher Hitchens, Douglas Adams, Jonathan Meades and Jordan Peterson, some of the great minds of our time.  I'm sure we'd all hit it off, but it might deplete my stock of wine somewhat.
Ray – I love getting to know people around a dinner table and I am a sucker for a good story, so I would invite Peter Rice – an iconic engineer, Nelson Mandella and Peter Kay. I reckon it would all add up to a night we would never forget.
What do you do to wind down after a busy week?
Nick – I like to ride my motorcycles, mostly between places I can get something to eat.
Ray – I love sailing and pretty much all water activities. Nothing better to make you focus on something non-work related.
Nick – These activities are similar in that you must exist in the moment and concentrate on what you are doing, it is a great release from being involved in building projects that can be very absorbing and last for years at a time.
What's your favourite food and drink?
Both – Single malt whiskey!
Ray – We can both agree on that, for me preferably Irish.
Nick – It's got to be an Islay for me.
What's your guilty food pleasure?
Ray – It would be easier to list out what isn't Nick's guilty food pleasure.
Nick – I can't argue – that's all too true. Ray is far more restrained but he is easily tempted with a packet of wine gums.
What are you planning on having for Christmas dinner and who will be cooking?
Ray – I think it will be immediate family only this year so a smaller turkey than normal.  The good thing about this Christmas is that it will be very intimate, and give us cause to think about our friends and relatives elsewhere.  Given the circumstances, I might even manage the cooking this year.
Quick-Fire Questions:
Last meal on Earth
Ray – Nachos with lots of jalapenos
Nick –  Knowing I would not regret it the following day, I would suggest an Indian meal with a few pints of Ramsbury Red Ram.
Favourite dessert
Ray – Cheesecake every time
Nick – I'll normally pick the cheese board over a dessert.
Most favourite vegetable
Ray – I've become a big fan of cauliflower over the past year or so, it's just so adaptable, but given the time of year, it has to be the marmite of vegetables – The Brussel sprout!
Nick – Most are brilliant, we are so lucky to have such an array of good vegetables in our Heritage 5adaybox each week.  I am very fond of broccoli, radishes and most cabbages, so it is definitely a win for cruciferous vegetables from me.
Least favourite vegetable
Nick – You don't often see marrows around anymore, and I think there is a good reason for that.  Maybe someone knows a recipe that will change my mind?
Ray – Anything that has been mashed – don't mash your food before you eat it!
Favourite cheese
Nick – Blue cheeses like stilton are fantastic with some port.
Ray – It is a wonder you are not dead yet.  I'm getting a defibrillator fitted in the office.
Favourite fish
Nick – I adore salmon, swordfish, tuna, anchovies, whitebait, haddock you name it, but I have a particularly soft spot for mackerel.  Oh, and I really like fish fingers too, is that bad?
Ray – Yes Nick, it is.  I like most fish, but a red snapper, fresh out of the sea, now that's a tasty fish.
Nick – Try a fish finger sandwich – perfect for a Saturday morning brunch, packed full of lettuce, cucumber and tartare sauce.
Favourite meat
Ray – Slow-cooked anything, please.
Nick – I am a little bit traditional so perhaps roast beef.  Maybe in a beef wellington.
Thank you to Nick and Ray for taking time out from their day to answer our questions.  You can find out more about Inspire Architecture at the links below and find out how they could make a difference for your potential project.
From small extensions to new houses they can help you achieve your dream home. You'll find them thoughtful, imaginative, sensitive but also very aware of how to ensure your home is as valuable an asset as possible.
Heywood House, Heywood, Westbury, Wiltshire BA13 4NA
01749 605006
http://www.inspirearchitects.co.uk/
https://www.linkedin.com/company/inspire-architects