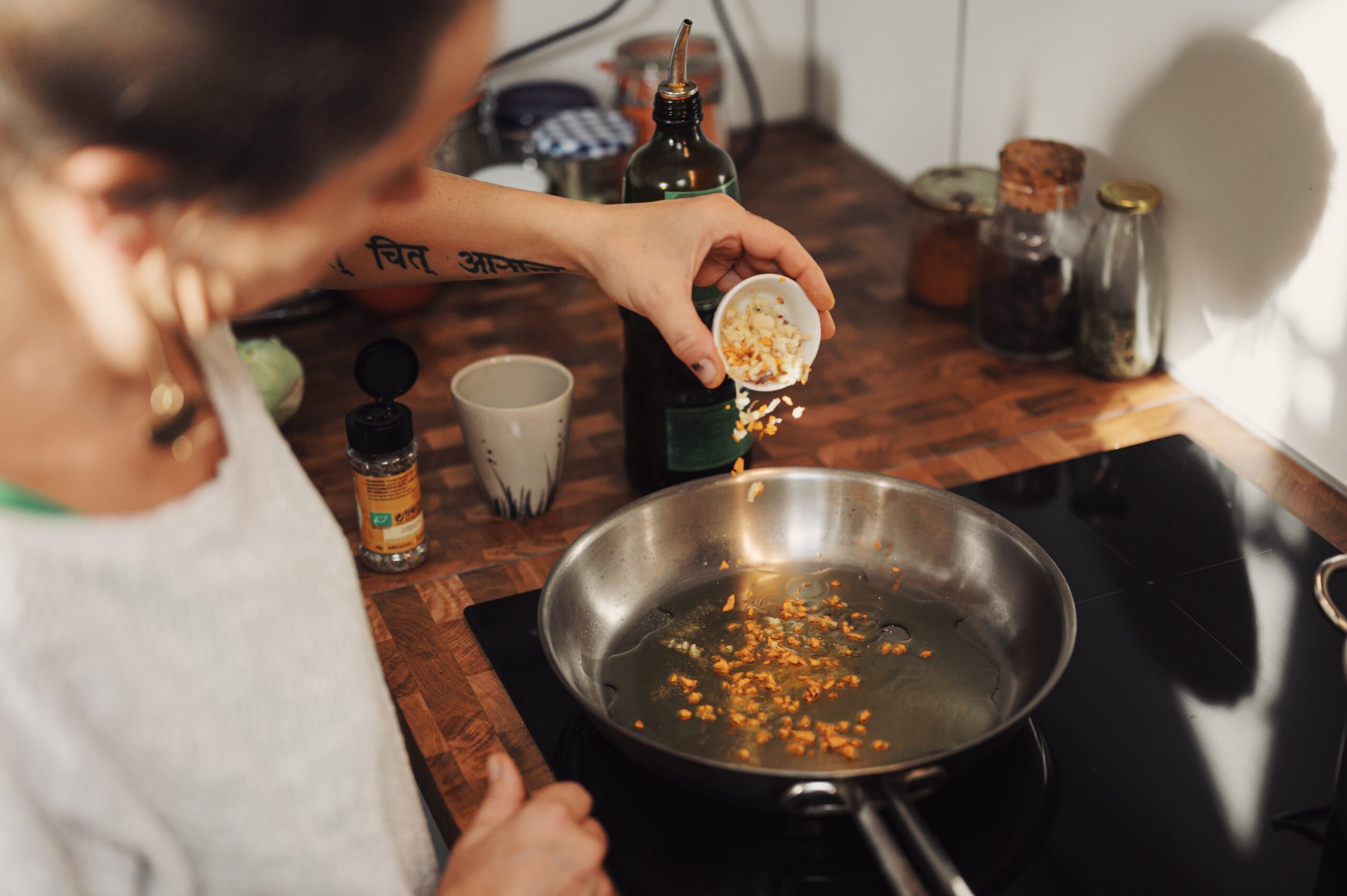 Add a bit of Indian Spice into your life
To complement national curry week we've put together some more recipes for you to enjoy,  So, get your spice larder topped up and create an Indian feast your whole family can enjoy. 
Traditional Indian food is built from similar flavour foundations.
Besides the standard spice kit of chillies, garlic and ginger the other commonly used ingredients used are mustard seeds, fennel seeds, cumin, cardamom, cinnamon, coriander, turmeric, fenugreek, garam masala and ghee (a clarified butter). 
Indian cuisine is relatively healthy (if you avoid the puddings and sweets), with plenty of vegetarian and even vegan options like okra bhajis, samosa, and dal. 
Cooking Indian food at home doesn't require any special equipment – a sauce pot and a sauté pan will do all the work just fine, the key lies in a good larder of spices.  
Try out some of these recipes (or get creative and freestyle some recipes) and don't forget to share these on Facebook too and check out our Pinterest board too. 
Spiced Potatoes with Cauliflower. This Aloo Gobi is packed with flavours, super comforting, vegan and simply the best aloo gobi you will ever have! 
Source: Cook with Manali, find the recipe here
Quick Chana Masala (Chickpea Stew)
Quick and easy Chana masala recipe served over basmati rice. This spicy, hearty, chickpea-based Indian dish is vegan and gluten free. It makes great leftovers, too! Be sure to prep the ingredients in advance, as the recipe moves quickly.  
Source: Cookie and Kate, find the recipe here
This pakora recipe from Jaswinder Gill produces perfectly spiced and crispy Indian snacks. Ideal for a family feast, serve with your favourite chutney.
Source: BBC Good Food, find the recipe here
Traditionally meat is used in biryani and you can add that if you wish but we are doing with vegetables – you can use any veg you wish e.g. green beans, peas, mushrooms, cauliflower carrots, onions, potato – they all work well so it's a really versatile dish to cook. Make sure you use long grain basmati rice and use fresh ingredients i.e. it's better to use fresh garlic, chilli and ginger over potted. 
Source: Cook with Manali, find the recipe here
Originated from Northern India in 1948 and created by Kundan Lal Gujral it is similar to chicken tikka masala. Butter chicken is apparently one of the most popular curries in Indian restaurants across the world. A super easy, full flavoured butter chicken recipe that rivals any restaurant or takeway! 
Source: Cafe Delites, fine the recipe here
This homemade Naan Bread is soft, chewy, and simply delicious. You won't believe how easy it is to make and will want it as a side to every meal. 
Source: Lilluna, find the recipe here