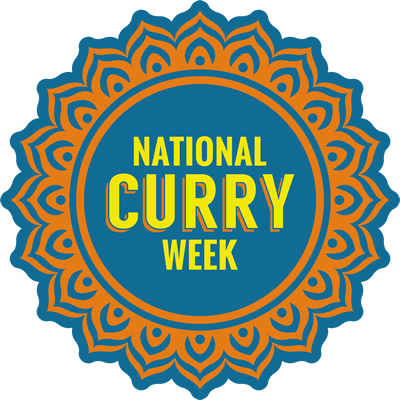 It has often been said that curry is the new national dish of Britain and it's certainly easy to see why. Since the 1970s, curry houses have become a staple of high streets up and down the country and millions of curries are consumed every single week. The love affair shows no signs of slowing and that's what we're celebrating with National Curry Week!
The 24th National Curry Week takes place from the 3rd to the 9th of October 2022. Whether you're heading out to your local curry house or cooking up a storm, we want you to be rejoicing in all things curry! Why not try out one of these five recipes and let us know what your favourite curry is over on our Facebook.
See also our videos for the following curries:
Sweet potato, cauliflower and chickpea mild curry
Side of cucumber, onion and mint relish
This easy staple chicken curry is a fantastic recipe for family dinners. It's made with just a handful of ingredients and is enriched with creamy yogurt.
Source: BBC Good Food, find the recipe here
Cook time: 2 hrs + 12 hrs soaking
Make no excuses for how rich this delicious black dhal is  – the buttery lentil dish is meant to be enjoyed as a comforting celebration dish.
Source: BBC Good Food, find the recipe here
Cook this tasty vegan curry for an exotic yet easy family dinner. With spinach and sweet potato, it boasts two of your five-a-day and it's under 400 calories.
Source: BBC Good Food, find the recipe here
Hirwa kolambi kalwan is a vibrant green coconut prawn curry with chilli, coriander and curry leaves. We've used shell-on prawns as they add so much flavour, although you could make this with shelled prawns as well.
Source: Olive Magazine, find the recipe here
Mutter paneer is a traditional north Indian curry. The texture of fresh peas stands up well against the paneer, but frozen is fine too. This can be ready in just 30 minutes, and you won't feel like you're missing out, even though it's veggie. Serve it as a side curry with some naan or rice.
Source: Olive Magazine, find the recipe here