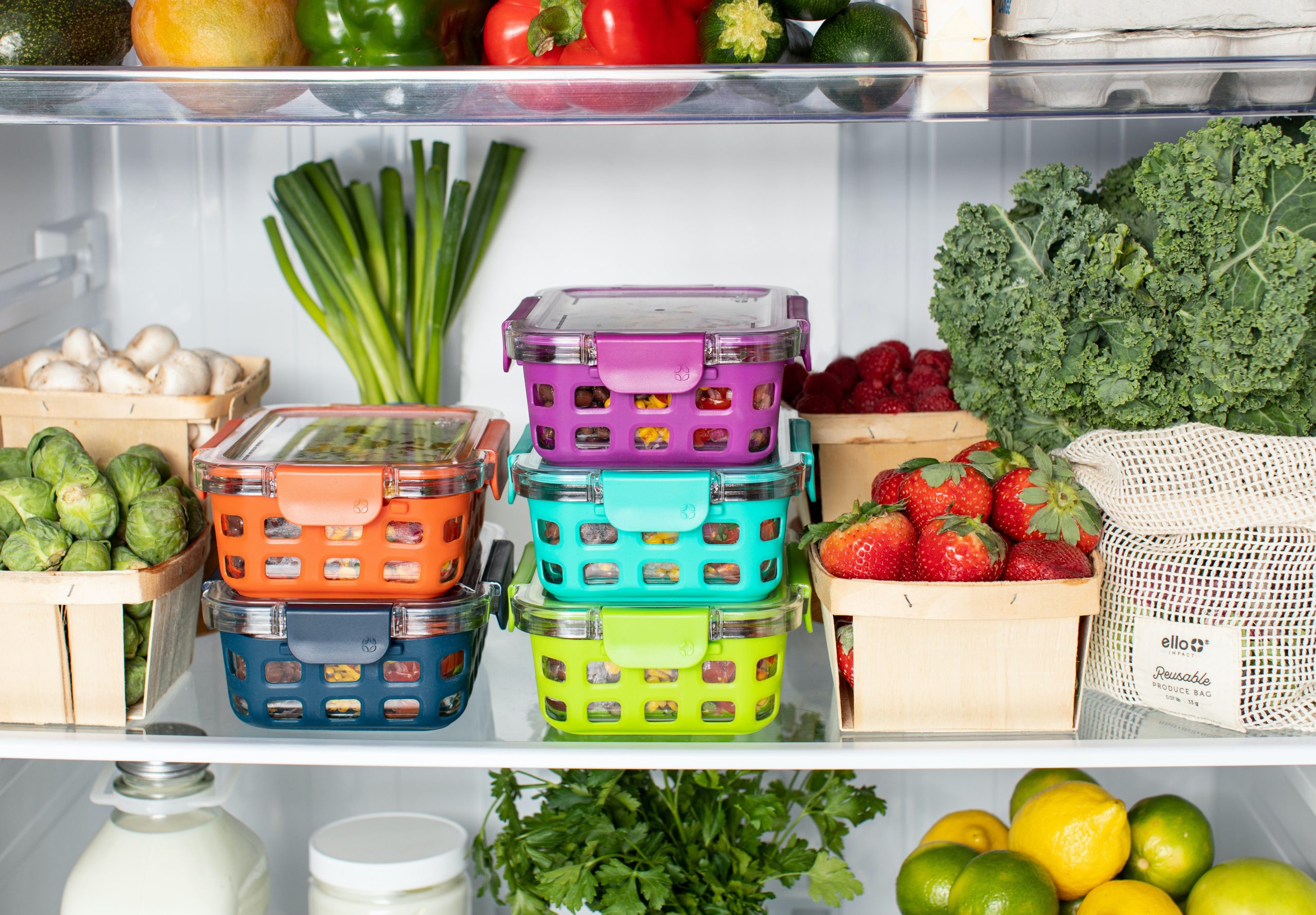 Storing fruit, veg and herbs like a pro!
Fresh fruit, vegetables and herbs are healthy and delicious but are also some of the most commonly wasted foods. These tips will help you keep your five-a-day box in tip-top condition until you're ready to eat them. All lush, no mush in your fridge and fruit bowl from now on.  
Determining whether to store your fruits and veggies in or out of the fridge is really only half the battle. Some fruits and veggies should be stored separately no matter where they land. Ethylene gas, a natural gas that some fruits emit, can speed the ripening process of some (but not other) fruits and vegetables. This can sometimes be a good thing. Want to ripen your avocado faster? Store it next to a ripe banana in a paper bag and let the ethylene from the banana do its magic. 
For our full storage instructions and life please see our list https://www.5adaybox.co.uk/storage/  
Storage
Bananas
Basil
Cucumber
Aubergine
Garlic
Grapefruit
Green beans
Lemons
Lime
Onions
Oranges
Potatoes
Squash
Sweet potato
Watermelon
Winter squash
Courgette
Apricot
Avocado
Kiwi
Mangoes
Melons
Nectarines
Papayas
Peaches
Pears
Pineapple
Plums
Apples
Asparagus
Blueberries
Broccoli
Brussel Sprouts
Cabbage
Carrots
Cauliflower
Cherries
Coriander
Corn
Dark leafy greens
Grapes
Leeks
Lettuce
Mushrooms
Parsley
Peas
Pomegranate
Raspberries
Strawberries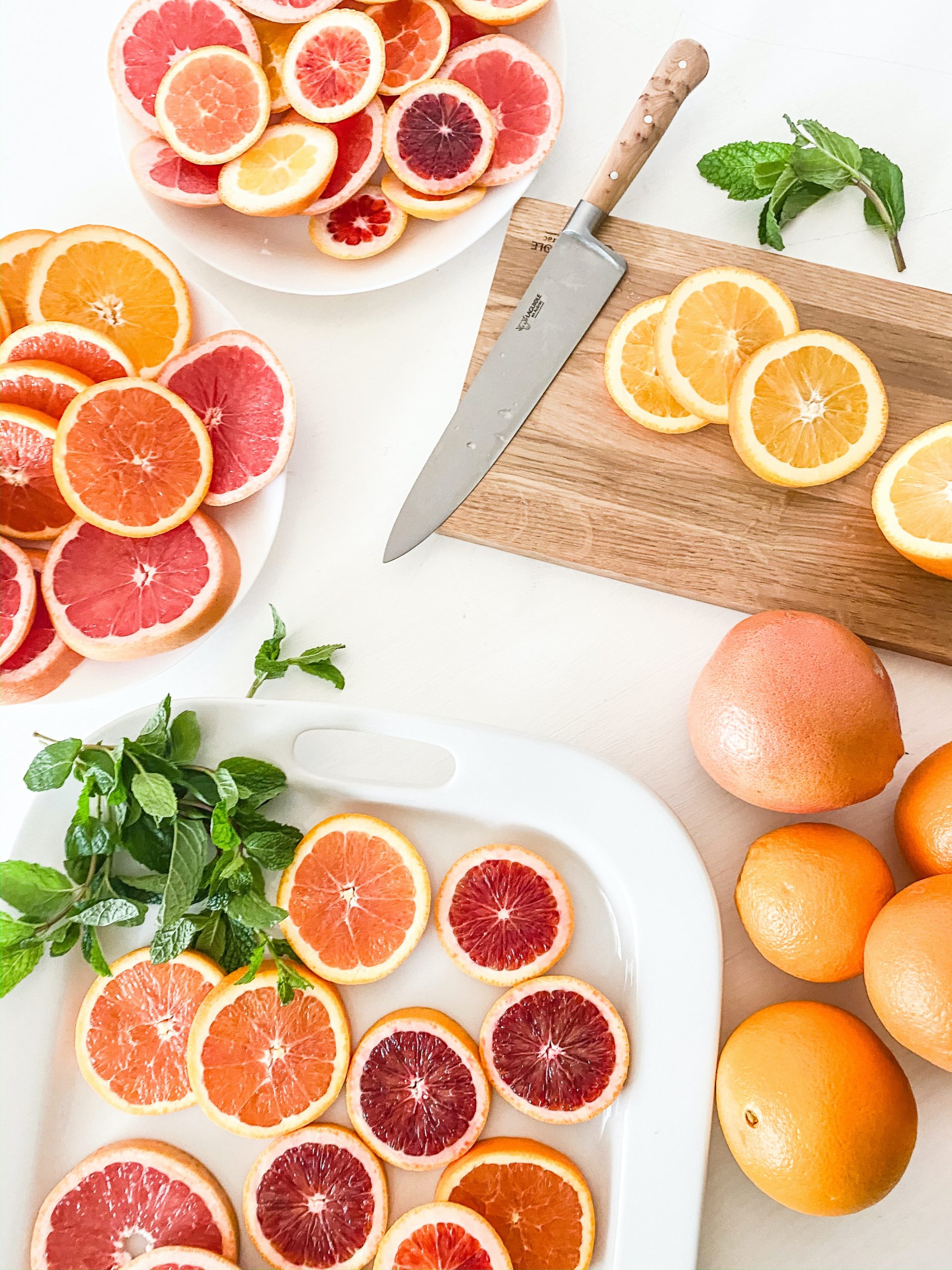 How to Store Cut Fruits & Vegetables
Sliced fruits and vegetables are great to have on hand for snacking and to save space in the fridge. Most fruits will last about 5 days after being sliced (some vegetables a few days longer) as long as you follow a few rules: store them in an airtight container and always refrigerate cut produce. Fruits like apples, pears, bananas and avocado are not the best candidates for slicing ahead of time since they brown quickly. Instead, store these ripe fruits (with the exception of the bananas) whole in your fridge bottom crisper drawer. The bottom crisper drawer keeps the moisture in check which, in turn, adds longevity to your produce. 
Ensure you wash all your fruit and veg 
It's always a good idea to wash all of your fruits and vegetables before you eat them, even ones you peel. Bacteria that cause foodborne illness can cling to the surface of the fruit or vegetable. (Cantaloupes, in particular, have had problems with Salmonella.) Even if you're not eating the skin or peel, bacteria may contaminate your cutting board and work their way into the flesh. The chances are pretty remote, but it's better to be safe than sorry.
D

id you know you can freeze it too? It's a great way to save ingredients you can't use in time.
Most vegetables should be blanched (briefly cooked in boiling water) before freezing. Fruit does not need to be blanched. 
To blanch: Bring 4.5 litres of water per 450g of prepped vegetables to a boil in a large pot. Add the vegetables, cover, return to a boil and cook. See suggested blanching time for vegetables below. 
Transfer the vegetables to a large bowl of ice water. Drain well; pat dry and spread fruit or vegetables in a single layer on a large baking sheet and freeze until solid. 
Pack the frozen vegetables or fruit into freezer bags. Or pack fruits and vegetables in bags that are made to use with a vacuum sealer and seal them airtight before storing them in the freezer. 
Guideline for Prepping, Blanching & Reheating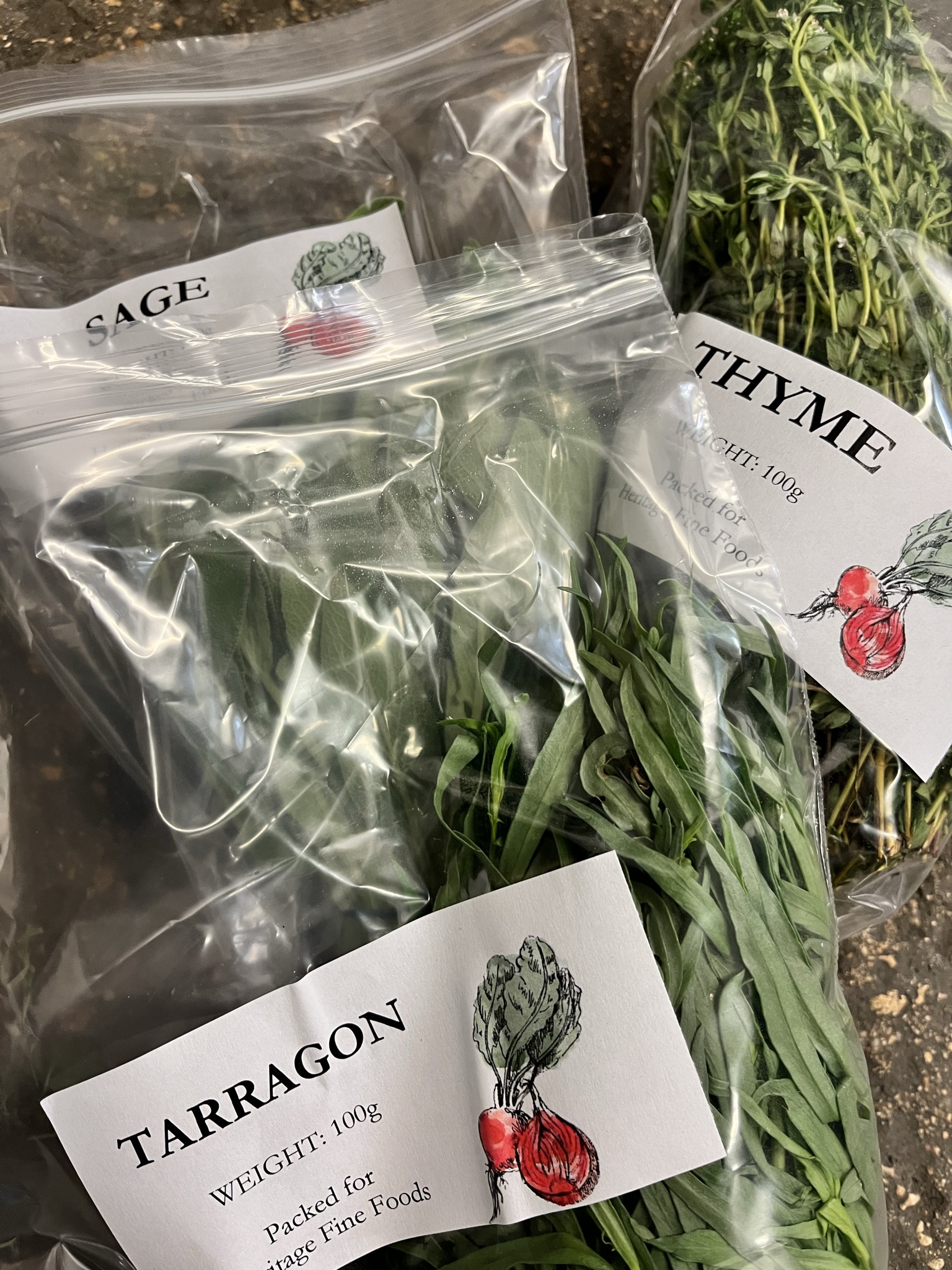 Storing Herbs
Fresh herbs go bad because of a number of different factors. Too much moisture on the leaves can turn them slimy, while too little moisture can cause them to dry out. Also, excess light can cause fresh herbs to yellow, and excess oxygen (and sometimes very cold temperatures) can turn them brown. The key is to find the herb's happy place among these four factors: moisture, light, oxygen, and temperature. If you follow these methods, your fresh herbs will last about two to three weeks, but maybe even longer.  
Parsley – 3 weeks – Tender
Coriander – 3 weeks – Tender
Dill – 2 weeks – Tender
Mint – 2 weeks – Tender
Tarragon – 3 weeks – Tender
Chervil – 1.5 weeks – Tender
Basil – 2 weeks – Special
Rosemary – 3 weeks – Hardy
Thyme – 2 weeks – Hardy
Sage – 2 weeks – Hardy
Wash them. Wash your herbs by filling your salad spinner with cold water. Swirl the herbs gently around in the water to loosen any debris. Drain the water, spin the herbs dry, set them on a layer of paper towels, and pat gently with more paper towels to blot away any excess moisture. 
Store hardy herbs by arranging them lengthwise in a single layer on a slightly damp paper towel, rolling them up, then transferring the bundle to a plastic zip-lock bag or wrapping it in plastic wrap. Store in the fridge. 
Store tender herbs by snipping off the bases of the stems and removing any discoloured or wilted leaves. Transfer them to a large jar with an inch of water in the bottom. Seal the jar with the lid (if it fits), or cover the top of the jar with an overturned plastic bag sealed with a rubber band. Store in the refrigerator. 
Store basil by snipping off the bases of the stems and placing the bunch in a vase or a Mason jar with an inch or two of water at the bottom, just like a bouquet of flowers. Store at room temperature in a light area, but out of direct sunlight. 
Freezing herbs
Frozen herbs can be used in most fresh-herb applications in which the herbs are even slightly cooked. Frozen herbs are particularly good for stirring into pasta sauces or pan sauces at the last minute, or for making herb-heavy sauces like pesto.  
Covering chopped herbs in oil and freezing them solid is the best method to keep your fresh herbs tasting fresh for a long time. To do it, place chopped herbs in an ice cube tray, then top up the wells with a bit of light olive oil. Alternatively, if you have lots of herbs, place the whole leaves in a food processor, add a few tablespoons of oil, and process until finely chopped. Transfer this mixture to an ice cube tray and freeze. 
Once frozen solid (this will probably take overnight), transfer the cubes to a zipper-lock bag for long-term storage. Use cubes of herbs wherever you'd add chopped fresh herbs to a cooked meal, such as in soups, stews, or pan sauces. Even directly out of the freezer, an oil-based cube of herbs will soften and melt much faster than an ice cube of equivalent size.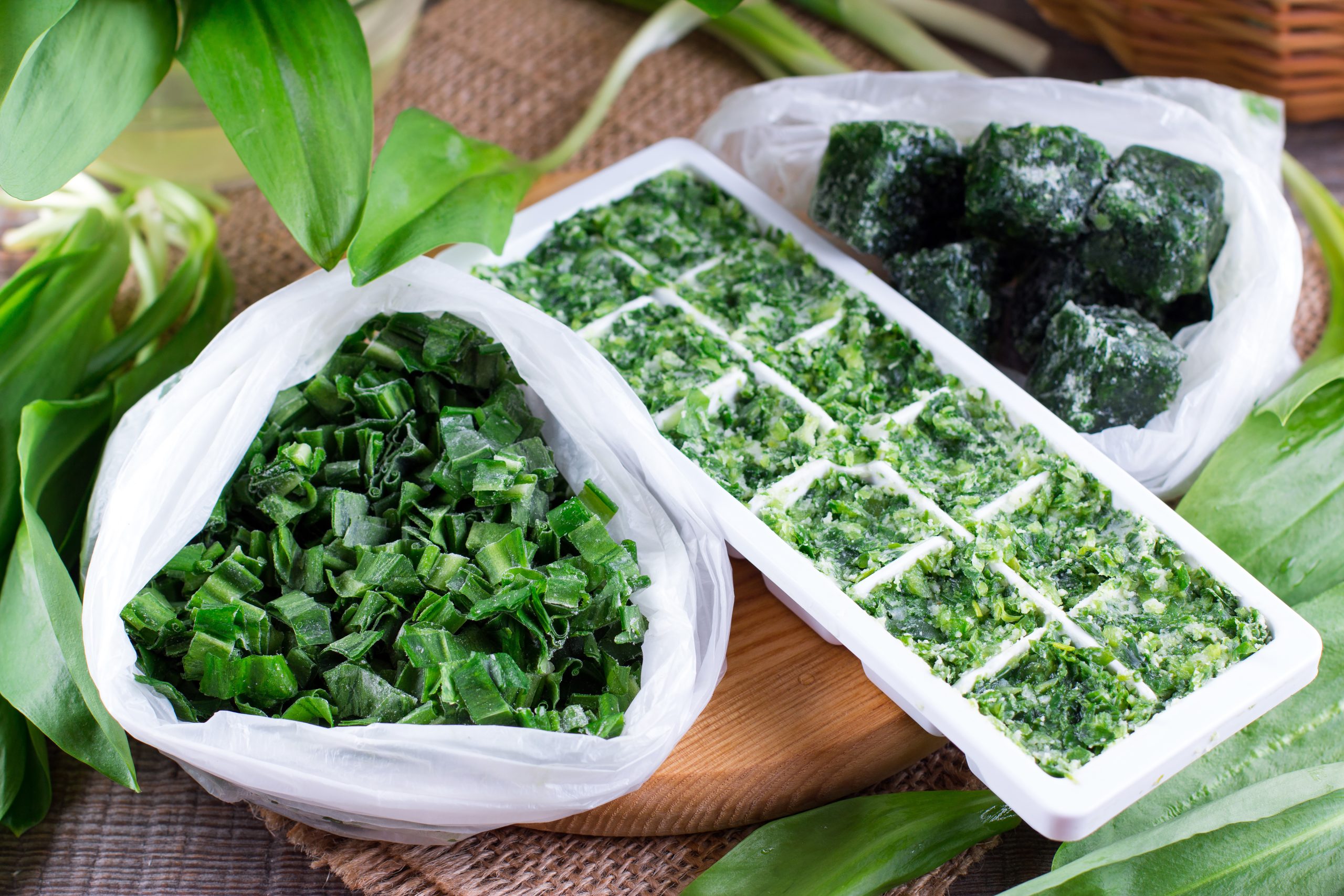 Alternatively, instead of using ice cube trays, place your chopped herbs and oil inside a zipper-lock bag. Seal the bag, leaving about a half-inch of space open, then carefully squeeze out excess air before sealing the bag completely. Now place that bag on a large plate or baking sheet, spreading out the herb mixture to a thin, even layer and place it in the freezer until completely frozen solid. It'll freeze in record time, and even better, it's much easier to use than solid ice cubes of frozen herbs. Just cut off as much as you need with a knife or kitchen shears, reseal the bag, and store the rest for later.