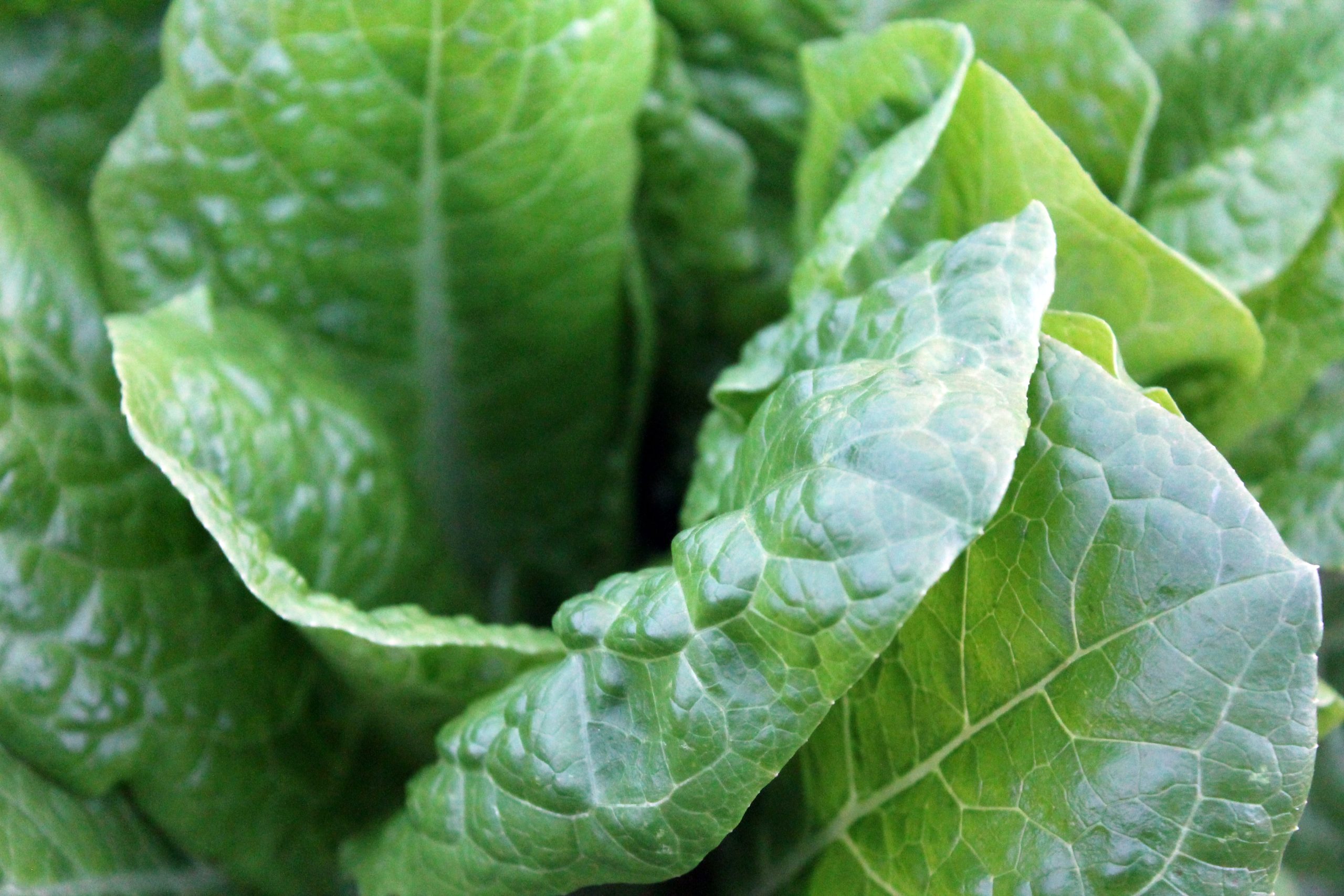 The first young, tender cabbages of the year are called Spring greens.  They have a silky-soft texture and taste sweeter and fresher than the robust, hearted cabbages we associate with winter, so they fit well with lighter spring cooking.
Add spring greens at the end of a stir-fry, or use in soups, stews and pasta dishes. They are delicious sliced, steamed and drizzled with melted butter. Take care not to overcook as the leaves can develop a nasty flavour and smell.
Spring greens will provide you with a seriously useful amount of vitamin C, to support your immune system, and vitamin K, to build bone strength. They also contain natural compounds, such as sulforaphane and indoles. A body of evidence suggests these plant chemicals have significant anti-cancer action, and anti-inflammatory properties, which could help protect against heart disease and stroke. To make the most of the nutrients in spring greens, refrigerate them and eat as close to purchase as possible, ideally within a couple of days.
We've shared some of our favourite spring green recipes below.
Seared Scallops with Flavoured Greens
This sophisticated starter is a taste sensation with lemon, anchovies and garlic packing a punch.
Recipe Source: BBC Good Food, Find the recipe here
Shakshuka is typically comprised of spices, eggs and tomatoes, but here it's been mixed up to make it green with asparagus tips and broad beans.
Recipe Source: Olive Magazine, find the recipe here
Spring Green Udon Noodles
A bowl of absolute nourishment, flavoured with ginger, chilli and oyster sauce. Slippery udon noodles are a perfect match for spring greens and shiitake mushrooms.
Recipe Source: Olive Magazine, find the recipe here
Calzone with Spring Greens
This hearty and warming folded pizza is a great way to use up veg box kale.
Recipe Source: BBC Good Food, find the recipe here
Sautéed Spring Greens with Bacon and Mustard Seeds
Using spring greens in this quick sauté, which gets terrific flavour and texture from smoky bacon, hot chile and the pop of mustard seeds.
Recipe Source: Food and Wine, find the recipe here