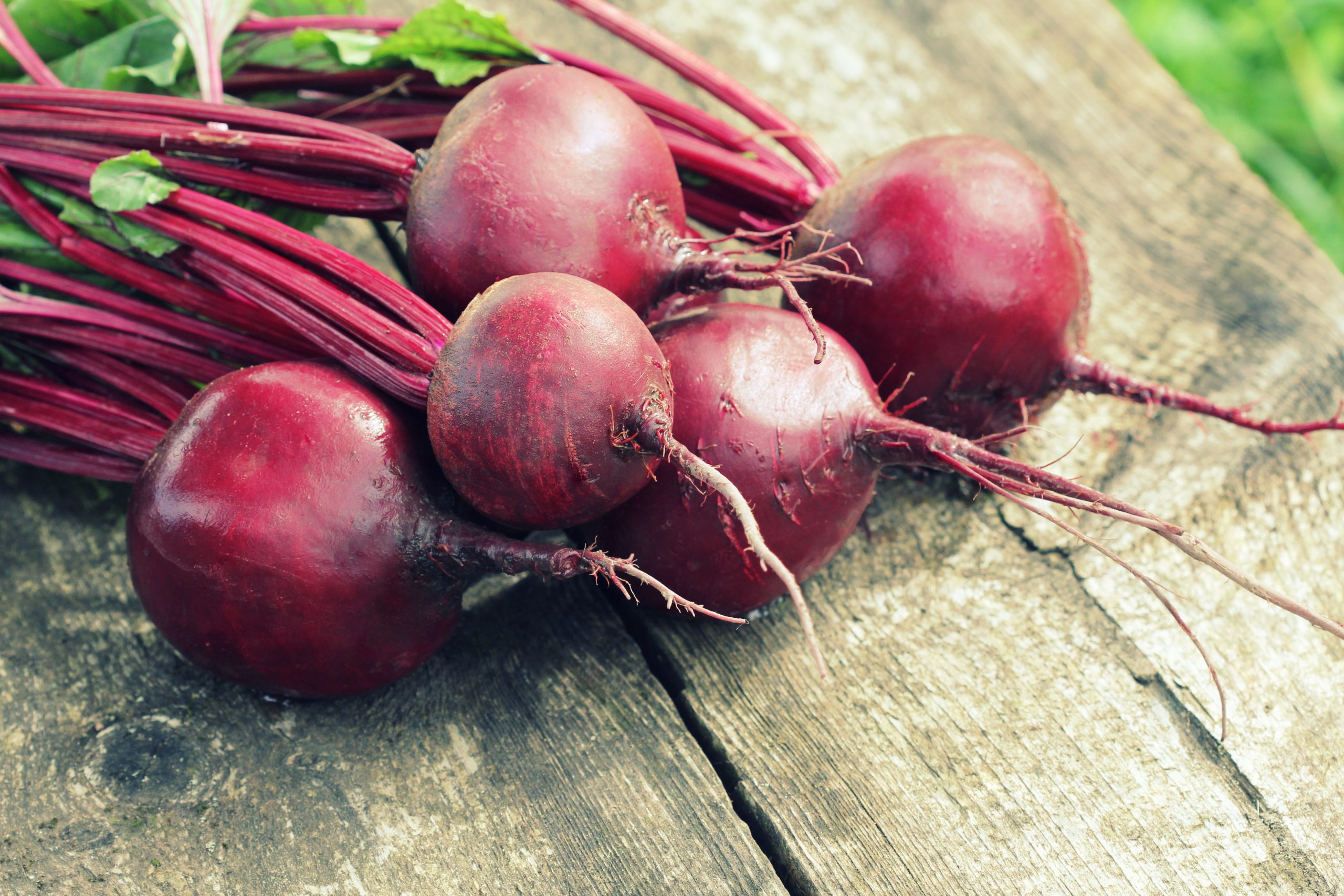 Booooootiful Bromham Beetroot
Beet is a natural "superfood" that offers powerful health and nutritional benefits. It is also a wonderfully versatile vegetable which is often overlooked.  Here at Heritage, we love a good beetroot recipe – you may have seen Emma's video on beetroot risotto which was delicious.
A bit of a beetroot celebration…
Beetroot is also known as red beet, table beet, garden beet, or just beet.  Beetroot comes in a range of colours and sizes—from red and yellow to stunning candy cane-striped Chioggia beets.
Whichever type of beetroot you buy, store them loosely in the fridge, where they'll keep for at least a week. If you buy beets with their leaves still attached, both the beets and their greens will last longer if you cut them apart before popping them in the fridge.
Like all root vegetables, it's fine—even preferable—for beets to have a bit of dirt from the field still clinging to them. Don't wash them clean until you're ready to use them.
Red beets can be used in many ways, but most frequently they are roasted which also proves a great way to make them easy to peel. Check out our roasted beetroot risotto and our Pinterest board which is full of recipe inspiration.
Packed with essential nutrients, beetroots are a great source of fibre, folate (vitamin B9), manganese, potassium, iron, and vitamin C. Beetroots and beetroot juice have been associated with numerous health benefits, including improved blood flow, lower blood pressure, and increased exercise performance.
Nutrition Facts
Beets mainly consist of water (87%), carbs (8%), and fibre (2–3%).  136 grams of boiled beetroot contains fewer than 60 calories.
Although beets have the highest sugar content of all vegetables, most people can safely eat beetroot a few times a week (and their greens in unlimited quantities). Beetroot is usually well tolerated — except for individuals prone to kidney stones. Consumption of beetroot may also cause your urine to become pink or red, which is harmless but often confused for blood.
Other fun facts about Beetroot…
(Facts courtesy of Love Beetroot)
It's a Hangover Cure
Bet you didn't know it, but beetroot is a hangover cure. Betacyanin, the pigment that gives beetroot its colour, is an antioxidant, so the humble beetroot could be the key to beating that hangover. Betacyanin speeds up detoxification in your liver, which enables your body to turn the alcohol into a less harmful substance that can be excreted quicker than normal.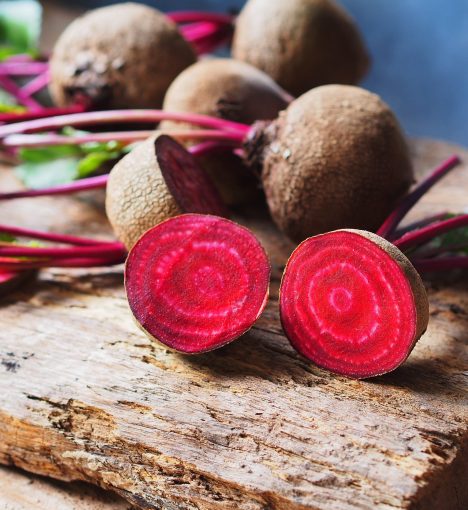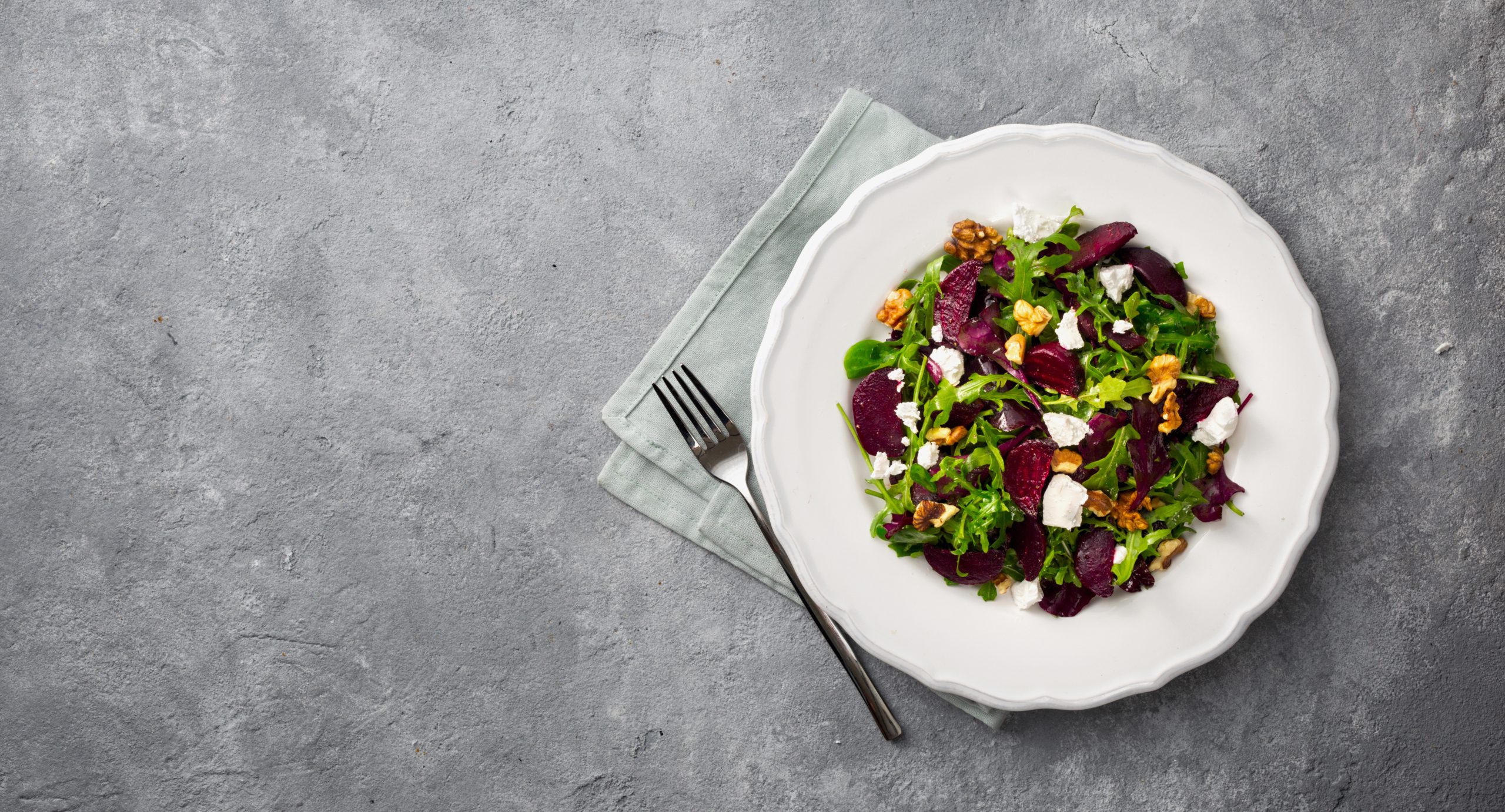 It's an Aphrodisiac
One of the earliest known benefits of beetroot is its use as an aphrodisiac during the Roman times (maybe that's why The Lupanare, the official brothel of Pompeii, which still stands, has its walls adorned with pictures of beetroots). Skeptical? It is not all folklore, as beetroot contains high amounts of boron, which is directly related to the production of human sex hormones.
It Makes You Feel Better
Beetroot also contains betaine, a substance that relaxes the mind and is used in other forms to treat depression. It also contains tryptophan, which is also found in chocolate and contributes to a sense of well-being.
It Works as Hair Dye
Since the 16th century, beet juice has been used as a natural red dye. The Victorians used beetroot to dye their hair.
It Can Be Made Into a Wine
Bottoms up! Beetroot can be made into a wine that tastes similar to port.
It's Been Served in Space
Out of this world: In 1975, during the Apollo-Soyuz Test Project, cosmonauts from the USSR's Soyuz 19 welcomed the Apollo 18 astronauts by preparing a banquet of borscht (beetroot soup) in zero gravity.
It's Broken World Records
The world's heaviest beetroot weighed 23.4 kg (51.48 lb.) and was grown by Ian Neale from Somerset in 2001.
Try These Hacks to Get out Stains
To cure the inevitable "pink fingers" when cooking beetroot, rub with lemon juice and salt before washing with soap and water. On fabrics, try rubbing a slice of raw pear on the stain before washing, or rinse in cold water before washing in biological powder.