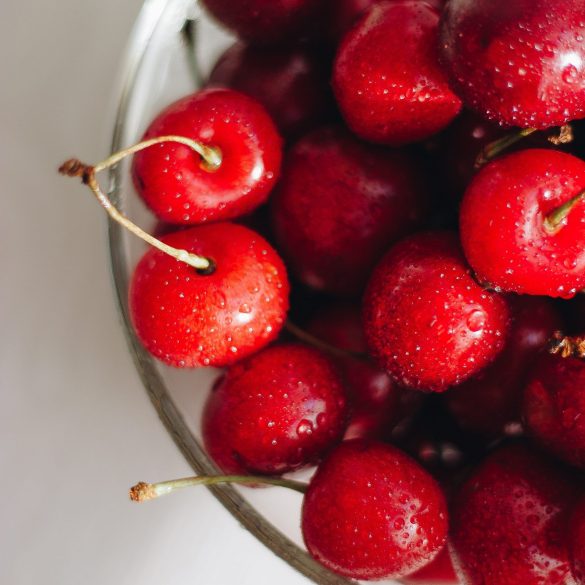 One of the many delights of the summer, cherries are much loved for their succulent texture, flavour and gorgeous good looks. The juicy flesh can be sweet or sour, depending on which of the hundreds of varieties they are. Sweet cherries are generally eaten as is whereas sour cherries are used in cooking. All cherries have a stone in the middle which must be removed before eating or cooking.
Cherries are a good source of fibre, vitamins and minerals, including potassium, calcium, vitamin A and folic acid. They are also well known for their antioxidant properties. A portion of 14 cherries counts as one of your five-a-day.
Below are some of our favourite cherry recipes but you can find more cherry recipes on our Pinterest board.
Celebrate cherries with this homemade cherry jam. Perfect in cakes or slathered over fresh bread, it also makes a lovely gift for family and friends.
Source: BBC Good Food, find the recipe here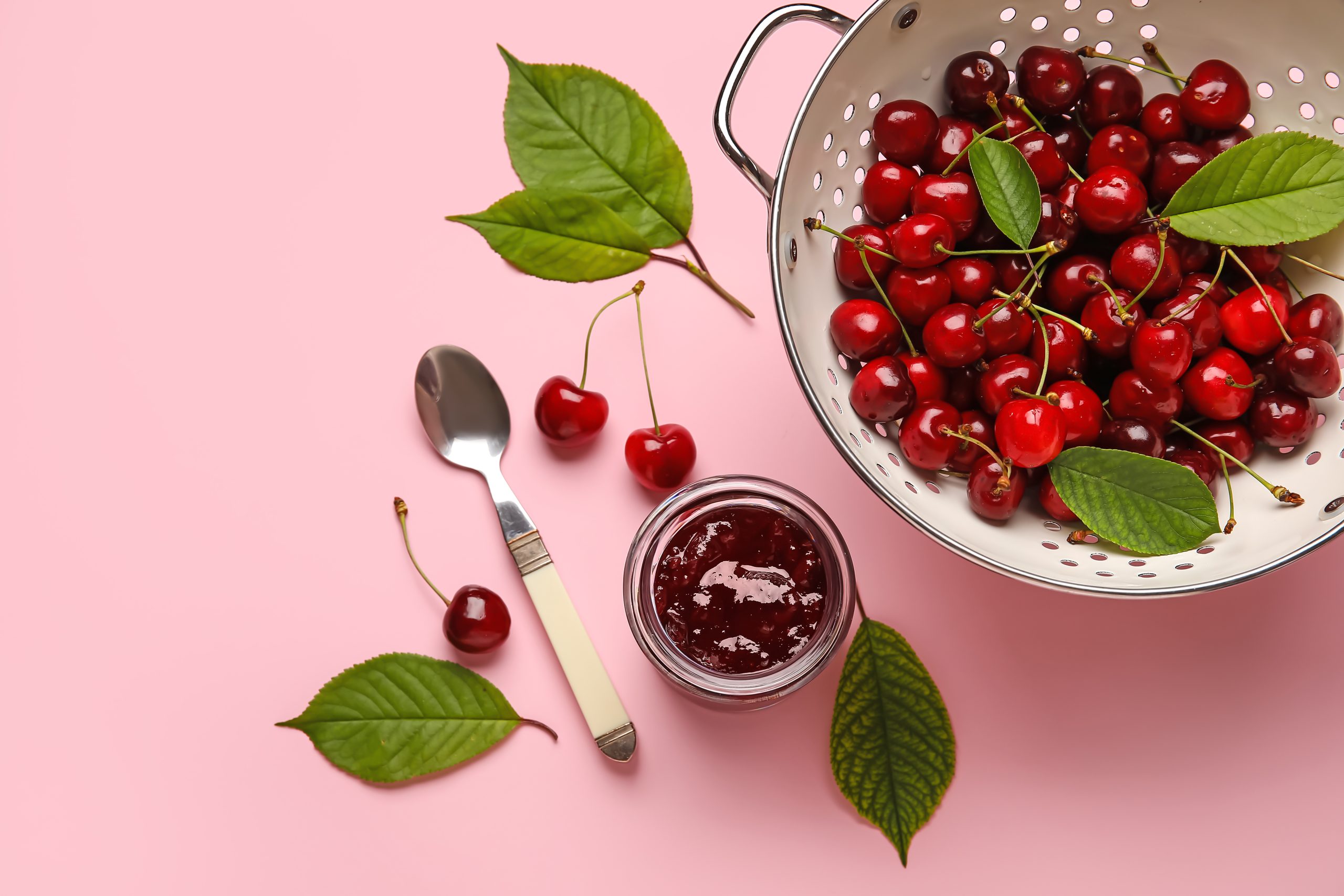 This Bakewell slice with juicy cherries and crunchy desiccated coconut are easy to make and delicious with an afternoon cuppa.
Source: Olive Magazine, find the recipe here
This easy Cherry Cobbler is adorned with a buttery, buttermilk biscuit topping. The cherries create their own sauce while baking, but hold their shape well and stay nice and tart.
Source: Delish, find the recipe here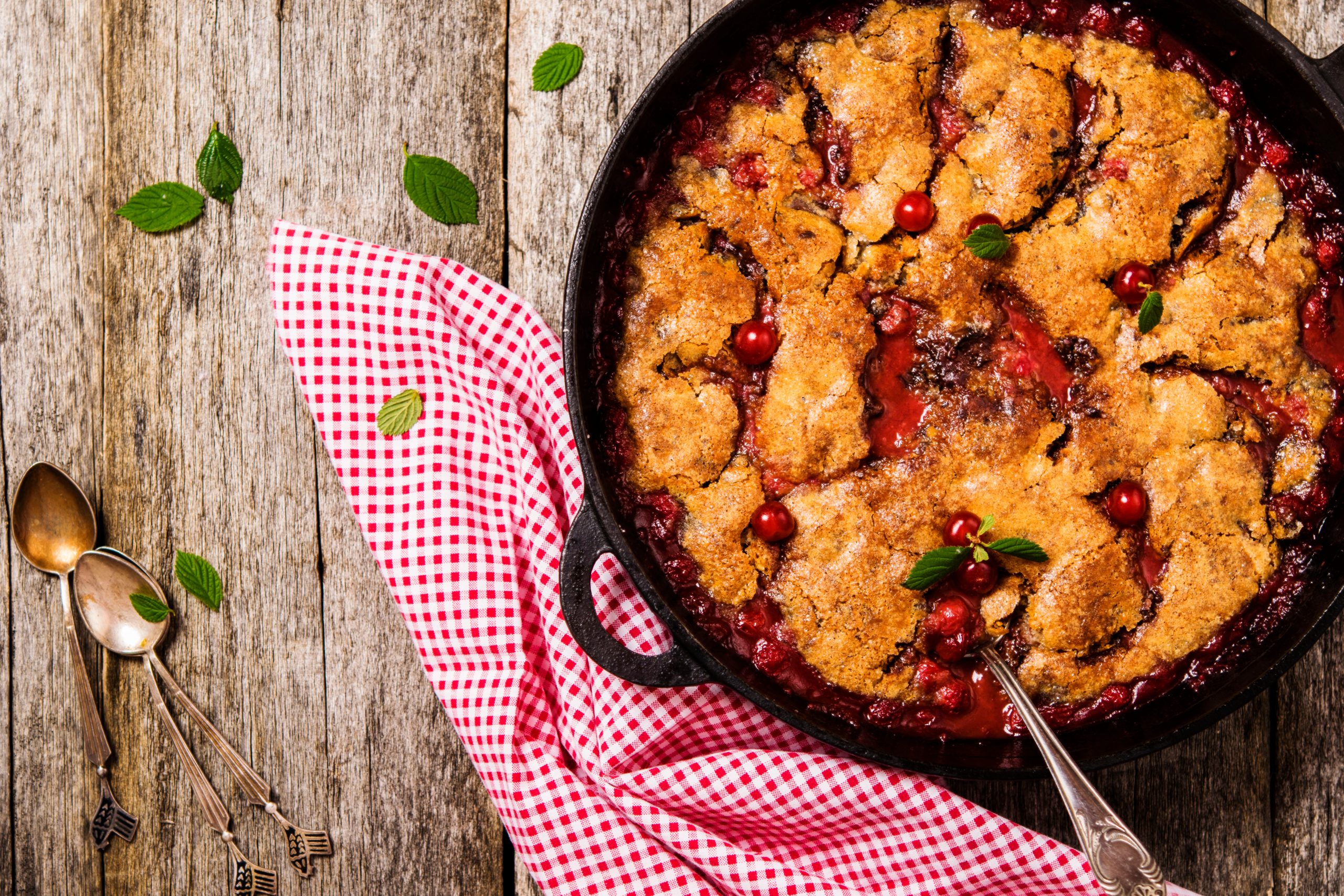 Cook time: 1 hr + chilling
This take on a lemon meringue pie recipe uses seasonal fresh red cherries for a summery, succulently sweet dessert.
Source: Delicious, find the recipe here
You can use fresh or frozen cherries to make this flavorful barbecue sauce. It tastes phenomenal on ribs and chicken!
Source: Taste of Home, find the recipe here