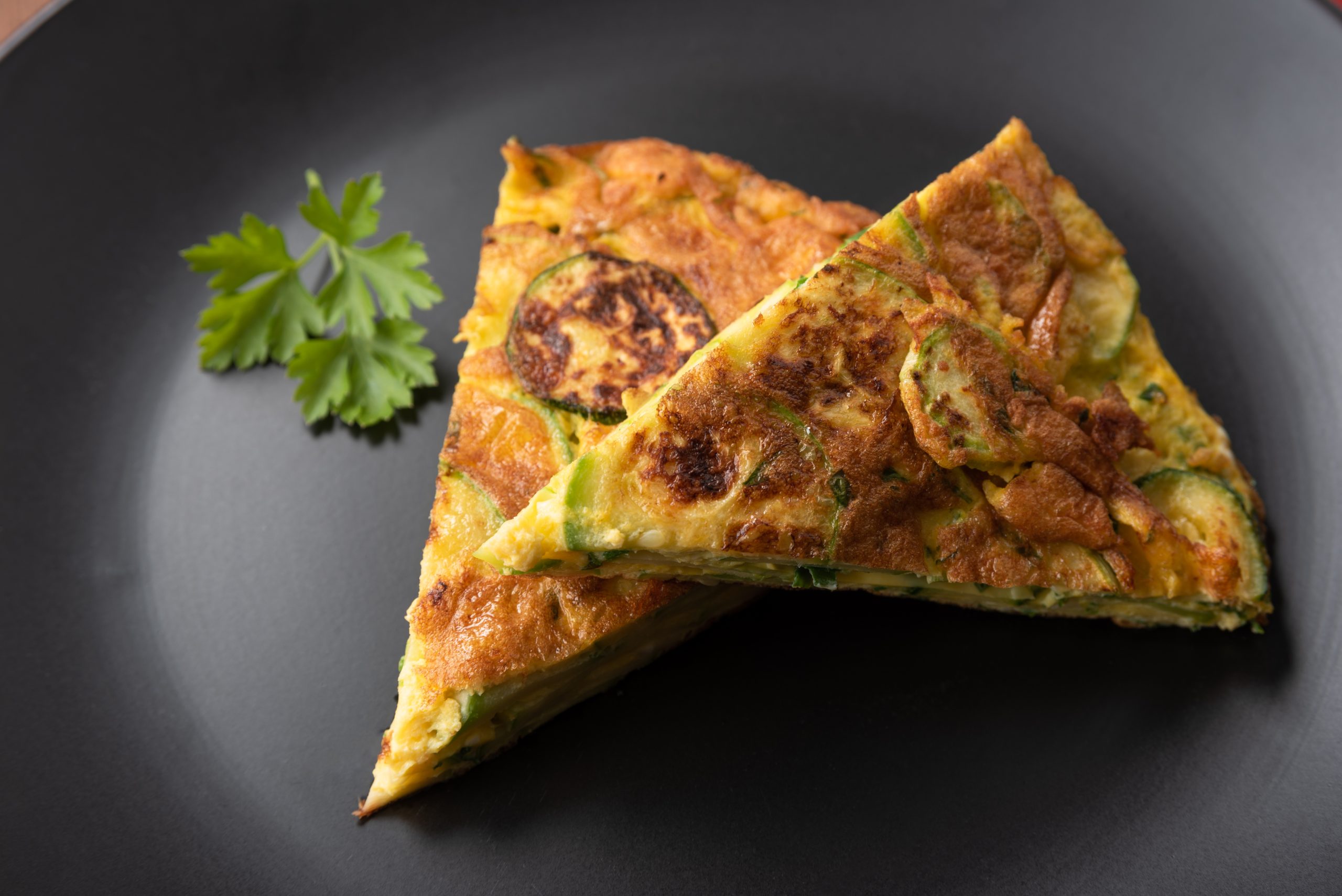 Potato & Courgette Frittata
An easy frittata recipe using delicious courgette, potatoes, red onion, and bell pepper round out the flavour, and parmesan cheese tops it off. It's a perfect lighter option for dinner. Let us know if you have a go at this dish and tag us in picture on Facebook and Instagram.
Nutritional Information (per serving): Calories 286 kcals
1 medium potato
2 tbsp butter
1/2 small red onion
1 medium courgette
1/2 red bell pepper
8 eggs
65g grated parmesan
Salt & pepper, to taste
Method
Peel and dice your potato. Warm the butter in a large oven-proof pan over the medium-high heat. Add the potatoes and cook until tender and slightly browned on all sides about 8-10 minutes.  
Slice the red onion, cut the courgette into half-moons and dice the red pepper. When the potatoes are just about tender, add the vegetables and cook until they just start to brown, and the courgette is soft.  
Beat the eggs in a large bowl and mix in 20g of parmesan. Space the vegetables evenly around the pan and slowly pour the eggs on top. Season with salt and pepper. Cook until the eggs are also set.  
While the eggs cook, preheat the grill.  
Sprinkle the remaining parmesan over the eggs, Place under the grill and cook until bubbly and golden brown on the top. Remove, let cool for a few minutes and slice to serve.