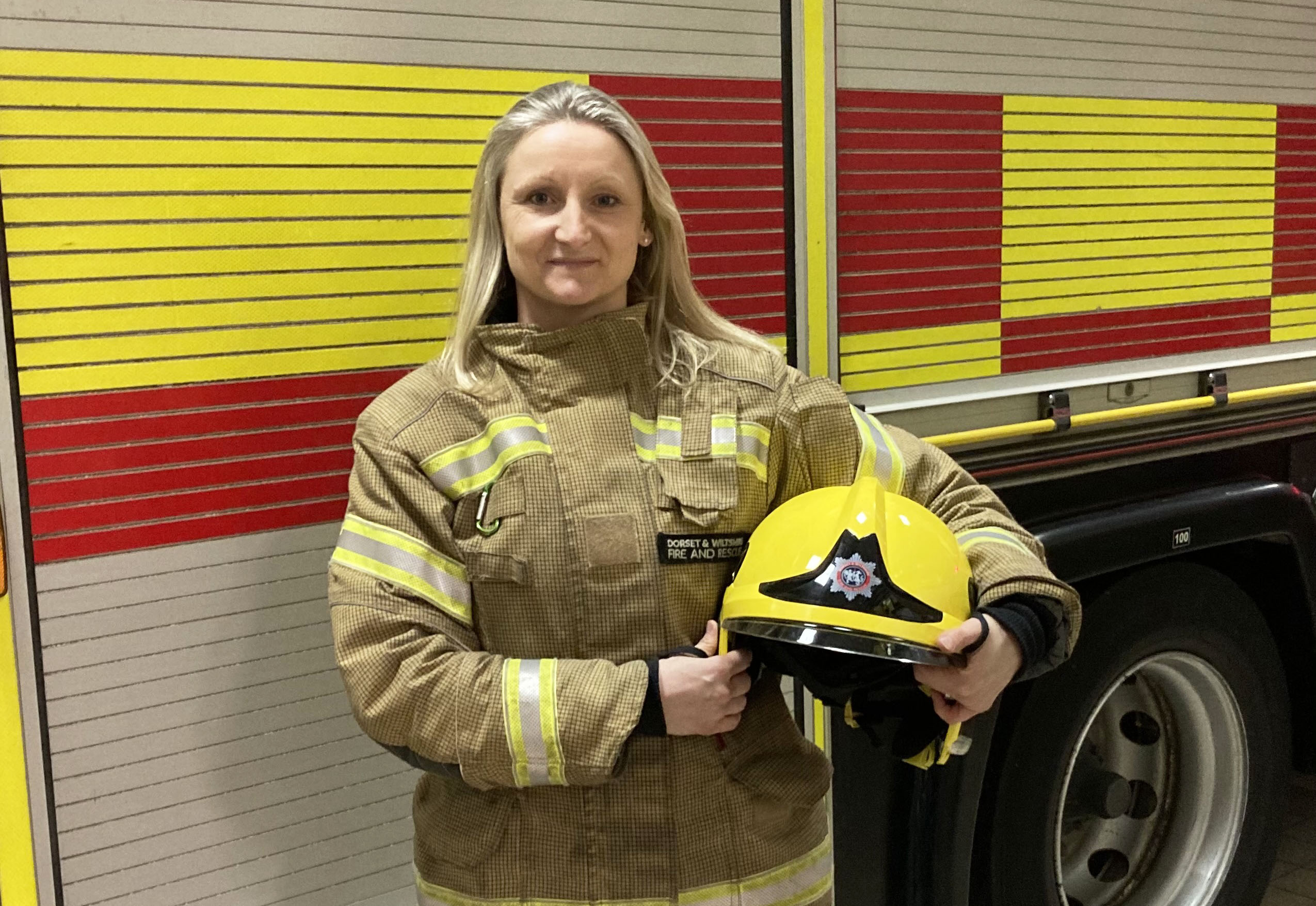 Firefighting for the community
Lisa Adams is a MOD civil servant but has also been an on call firefighter since October 2020. Lisa has lived in Devizes for over sixteen years with my husband and two girls. "Wiltshire is a beautiful place to live and a fantastic training ground for my many challenges such as triathlons, marathons and open water swimming!" View a short video of Lisa here.
What inspired you to become a firefighter?
After leaving teaching in 2019, I wanted to do something completely different and challenging. I have always had an interest in public services and firefighting offered me everything I was looking for, especially making a difference to our community!
What would an average day be like ?
An average day on-call usually starts with my alerter going off ridiculously early, attend the shout, go home and get ready for my day job.
Followed by a run, bike or swim and then going on-call whilst juggling my children's homework and the usual routine with potentially more shouts.
What are the most common types of fires you attend?
I have attended a wide variety of fires from thatch fires, chimney fires, building fires and fires in the open. Often our shouts are not for fires; we attend road traffic collisions, flooding, assist other emergency services and anything incident that doesn't fall in the ambulance or police services remit.
What do you love about being a firefighter?
I love the feeling of helping people and making a real difference, it is good honest hard work!
What's the most challenging part of the job?
The most challenging part of being a firefighter can be the physicality during large jobs. Also as an on-call firefighter it can be the lack of sleep especially if you are out all night on a shout and then going to work all day.
How do you unwind and relax after a busy day?
Strangely, I like to exercise to decompress and to relax.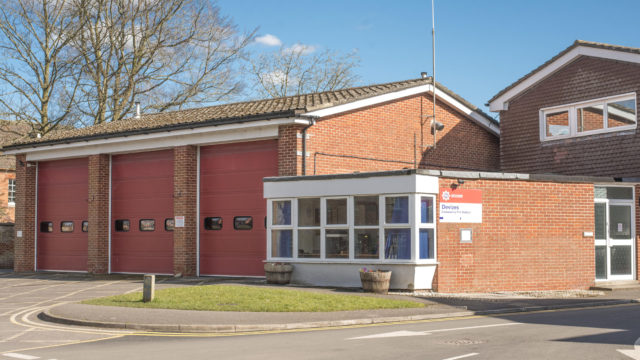 What would you say are the key attributes you need to be a firefighter?
Team player, Physically fit, Calm under pressure, Problem solving skills, Adaptable and Resilient
What advice would you give to someone wanting to become a firefighter?
Do it, it is a fantastic and rewarding job!
I would definitely advise someone to prepare thoroughly for the application process including the tests. The best place to start is to contact your local station, they will be able to steer you in the right direction.
What is a common misconception people have about firefighters?
The stereotype is usually a fireman, who is big and strong… However we are a really diverse team of regular people.
When you are on duty what do you tend to eat?
When I am on-call it is important to ensure I have eaten at every opportunity. Breakfast is often a bagel, light lunch and dinner. I am really lucky my daughter and husband like to cook, so if I have a shout I usually come home to a good meal.
Do you like to cook?
I often make dinner in the evening, I also like to bake and often take cakes into the station on drill nights.
What's your guilty food pleasure?
I do have a sweet tooth, so any sweet treats!
Where do you like to eat out locally?
We tend to eat out in the local pubs and places to eat in Devizes.
Who would be your dream dinner party guests?
I love sport so I would love Paula Radcliffe, Chrissy Wellington, Lord Sebastian Coe and Sir Chris Hoy.
Devizes fire station is well known for doing a lot for charity, Have you got any fundraising things planned again?
We have a carwash coming up in May and a 100 mile cycle ride along with other events coming up throughout the year!
Quick 'fire' questions!:
Last meal on Earth: Margarita pizza
Favourite dessert: banana split
Favourite vegetable: carrots
Favourite cheese: garlic and herb cream cheese
Favourite fish: tuna
Favourite meat: chicken
Favourite drink: good cup of tea
Favourite tv chef: Gordon Ramsey
Your breakfast this morning:  Scrambled egg on toast
Guilty pleasure: fizzy drink or chocolate
Best advice given: "if it's not hard it won't be worth it"
Any special words to live by? : Try everything!
Dorset & Wiltshire Fire and Rescue Service is recruiting for new on-call firefighters
These are people who live and/or work within the local community, and are expected to respond to emergencies during whatever periods of cover have been agreed. When the pager goes off, a firefighter can be called to a wide range of incidents, such as commercial and domestic fires, road traffic collisions, rescues from height or water, animal rescue or flooding. If you're interested in applying to be an on-call firefighter – or you're a local employer with staff who may want to offer availability – please visit www.dwfire.org.uk/on-call-firefighters, email oncallsupportofficers@dwfire.org.uk or leave a message on the 24-hour recruitment line, 01722 691444.