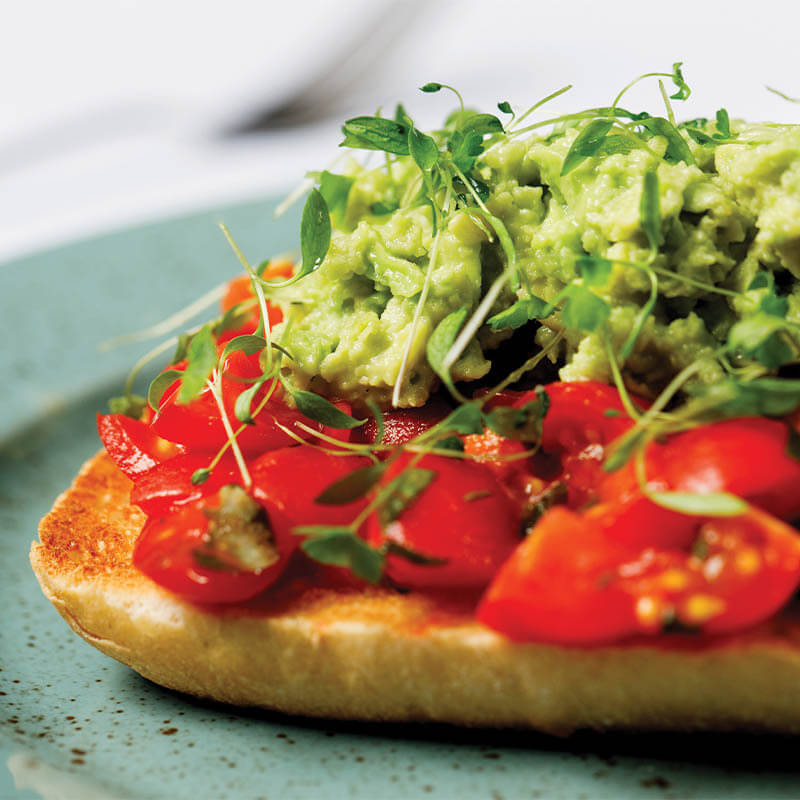 Marco's traditional bruschetta
A delicious fresh dish perfect for a light but tasty brunch.
Source: Marco Pierre White
Sourdough loaf – 1-2  slices per person
Micro basil – Pinch
Avocado – 1
Lime wedge – 1/4 wedge
Maldon sea salt – Pinch
Bruschetta topping mix:
Extra virgin olive oil –  0.5fl oz
Shallots, diced – 1oz
Piccolo cherry tomatoes – 2oz
Maldon sea salt – Pinch
Cracked black pepper – Pinch
Garlic, crushed –  1
Basil, chopped –  Pinch
Balsamic vinegar, 10-year-old – Splash
Method
Slice the sourdough and toast under the grill.
Using a fork or the back of a spoon, crush the avocado with the lime juice and salt to taste.
Top the toast with the bruschetta mix, crushed avocado and micro basil.