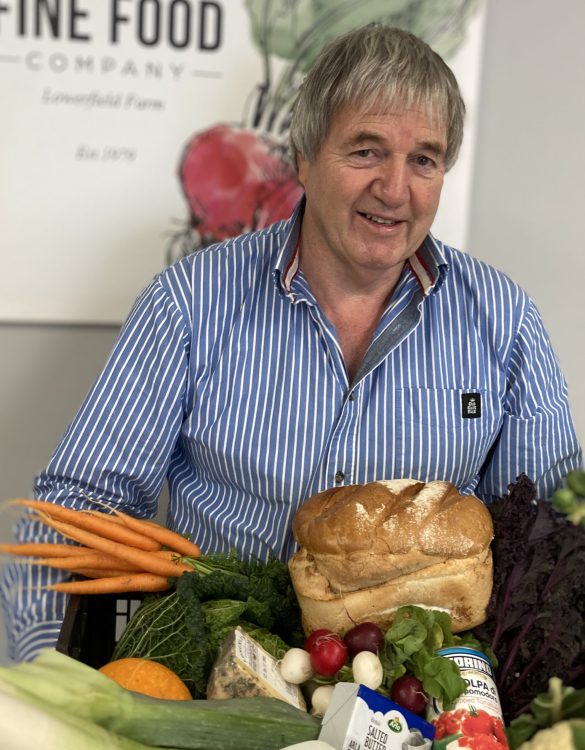 From Farm to Fork – An interview with Ken Mortimer, Managing Director
Heritage Fine Foods is passionate about providing a wide range of fresh produce to the catering industry as well as fruit and veg boxes to retail customers.
"I've worked on three different sides of the food supply industry, as a grower, retailer and now a wholesaler, which has given me a unique insight into how the different sectors work, and, crucially, how they have changed".
"I was born in Bromham in Wiltshire and, interestingly, I have a long history with one of the local farms – Paget's Farm – which now supplies vegetables to Heritage Fine Foods.  The land that the farm is now on was once divided into smaller plots and one of these smallholdings was actually owned first by my grandfather, my father and then me.  I spent 20 years as a grower.  Times change and now most of these smaller farms have become encompassed by Paget's Farm, which is run by Tim Paget, one of my oldest friends, and his sons."
"Most of Bromham parish lies on the only area of Lower Greensand soil type in the county.  It also has a unique micro-climate, which means produce matures earlier than elsewhere in the UK.  Both these factors combined give fantastic fertility for growing, and so the farm can offer a wide range of produce.  This also makes Paget's Farm an exception to the rule in the horticultural industry – it continues to grow a variety of produce, rather than specialising in one crop, which is the way most other growers have now gone."
"Paget's is renowned for what I call more 'niche' vegetables, including purple cauliflower, a variety of squashes, cavolo nero, kale, and especially 'bunched carrots'.  It is, in fact, one of the biggest 'bunched carrot' growers in the country."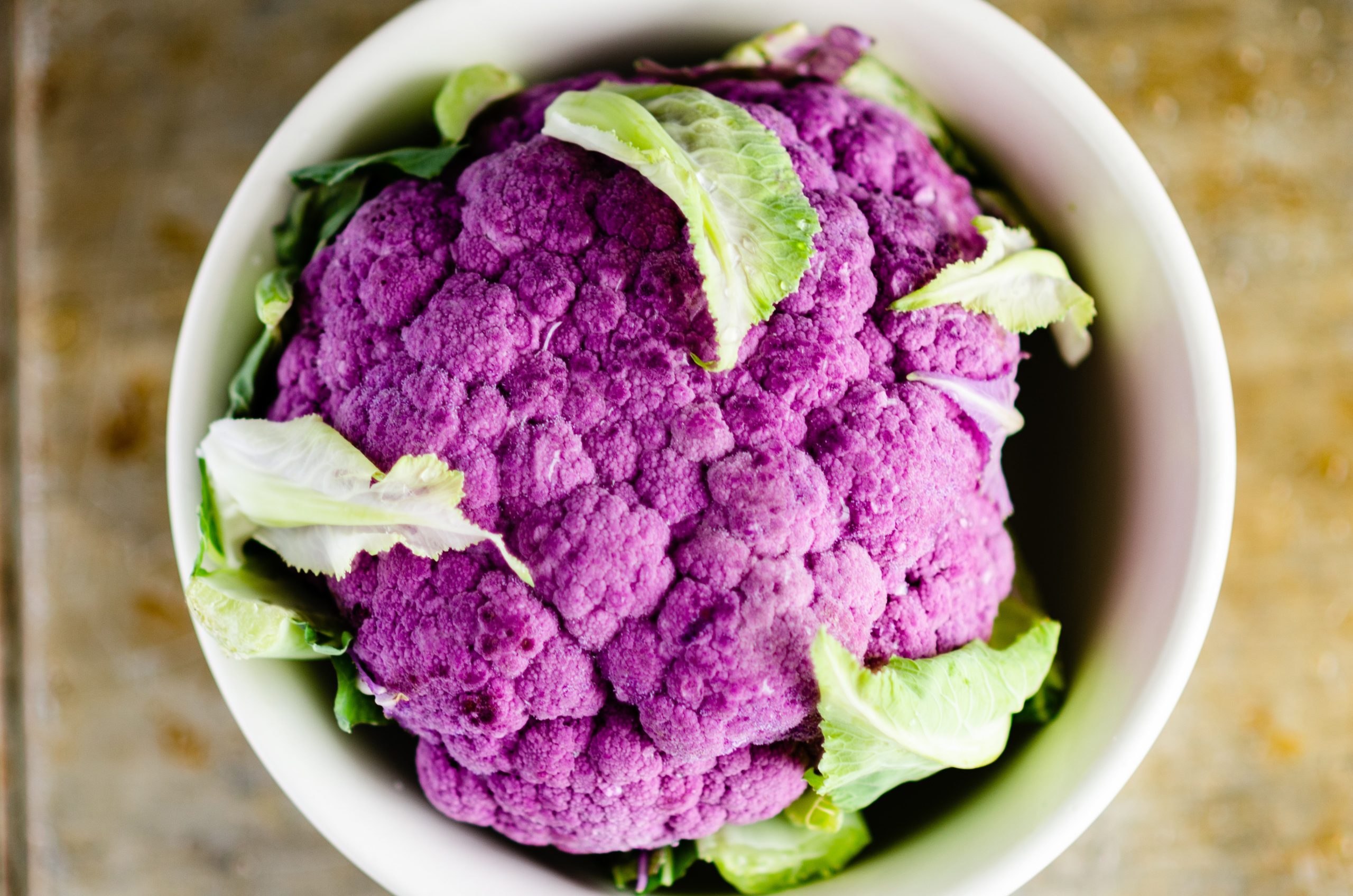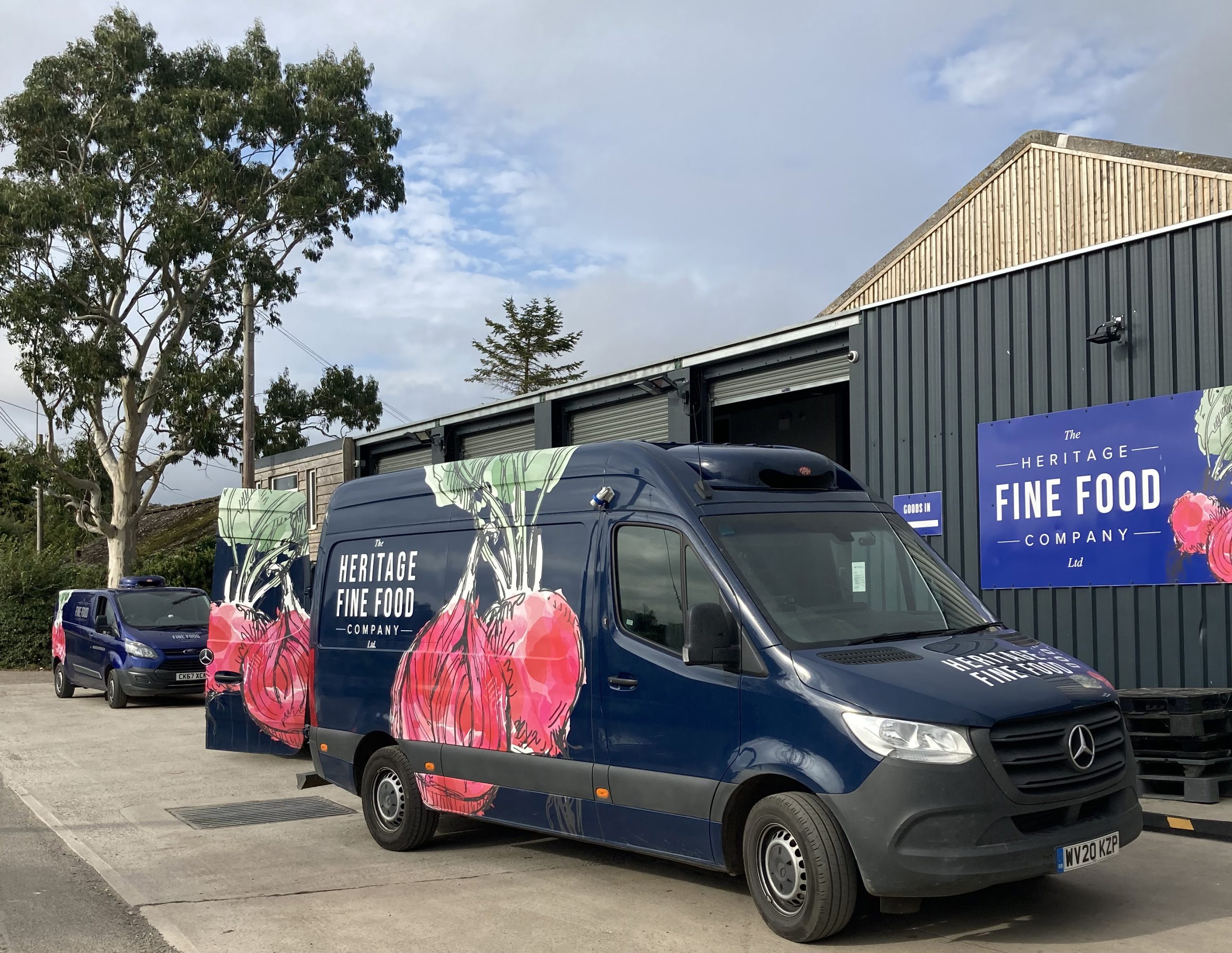 "As well as produce from Paget's we buy from other farms and producers in the UK (and abroad for things we cannot grow in the UK), from fresh vegetables to dairy, fish and meat."
"The night shift is our 'engine room' – we still take orders up to midnight and can get most things out and to catering kitchens by 4am the next day.  It's a very well-oiled machine."
"The UK horticulture industry is thriving.  There is a direct link to what people want to eat nowadays.  We are all more savvy and adventurous and there is an increase in demand for diversity in the kind of food we consume.  More people eat out now than ever before, and chefs are being much more daring and inventive than, say, 20 years ago."
"One newer trend, for instance, is that of micro-herbs.  We buy the majority of ours from Westlands Nurseries, based in Evesham in Worcestershire – they are specialists in micro-leaves, edible flowers and sea vegetables – it is providing the kind of ingredient that quality-focused chefs, food services, catering and retail customers want to see.  In addition to Westlands we are also now working with a smaller local supplier in Wiltshire who are starting on their growing journey."
"This change in tastes has also encouraged growers to offer a wide varieties of vegetables, and there has been a return to growing heritage produce.  I take a quiet pleasure in this, as many items – such as heritage tomatoes – were the norm when I was growing up but they had fallen out of favour.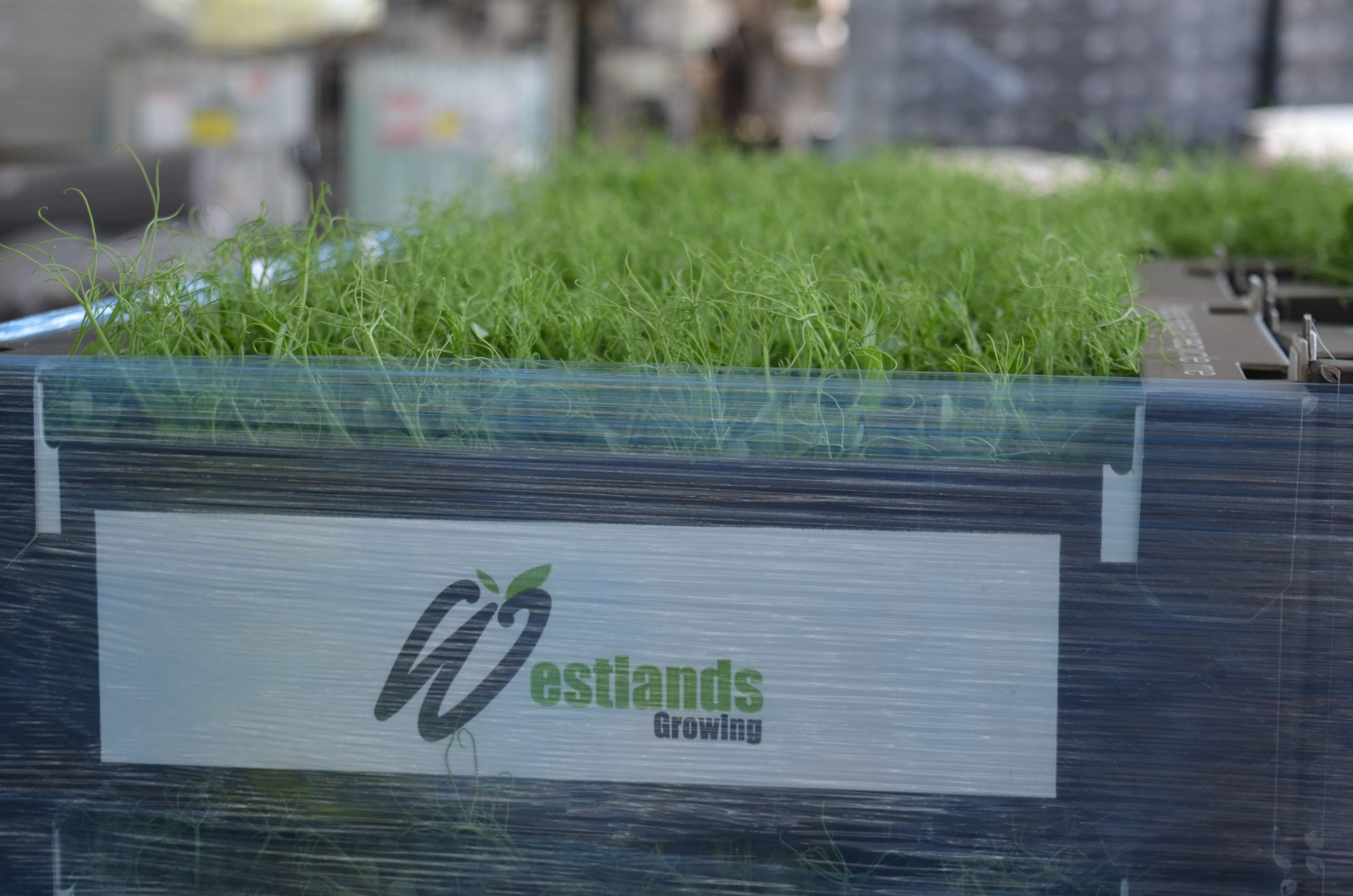 It's a joy to see some of this produce pass through my hands again and back on the menus". Ken Mortimer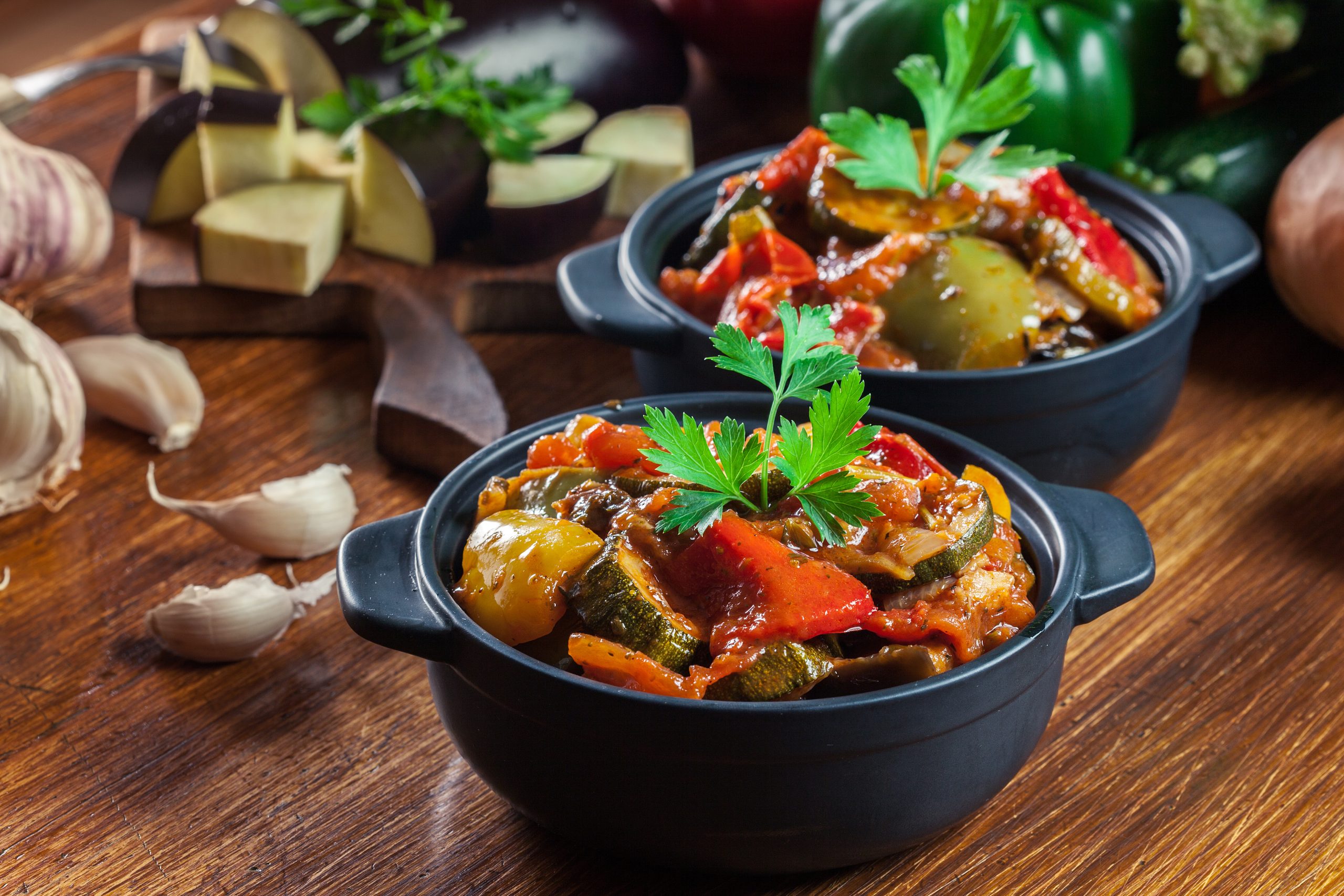 Ratatouille is one of my favourite dishes to eat all year round. It uses wonderfully fresh vegetables, full of the colours of the rainbow.
4 – 5

tablespoons

 olive oil extra virgin

1

medium onion finely chopped

4

cloves

 garlic minced

2

yellow peppers chopped

2

orange peppers chopped

2

courgettes chopped

1

aubergine chopped

3-4 medium fresh tomatoes chopped (or a can of chopped tomatoes)

Handful fresh

parsley chopped finely
salt to taste
black pepper to taste
Method
In a large pot, heat the olive oil over medium heat. Add the onions, and cook until translucent and soft, about 5 minutes. Add the garlic, and cook another minute.
Add the peppers, courgette, aubergine, tomatoes, and parsley to the pot, and stir well. Cook over a medium heat for about 30 minutes, until the vegetables start to soften and release their juices. Season with salt and pepper, and cook for another 20 minutes to cook off some of the liquid.  Check again for seasoning, and serve.