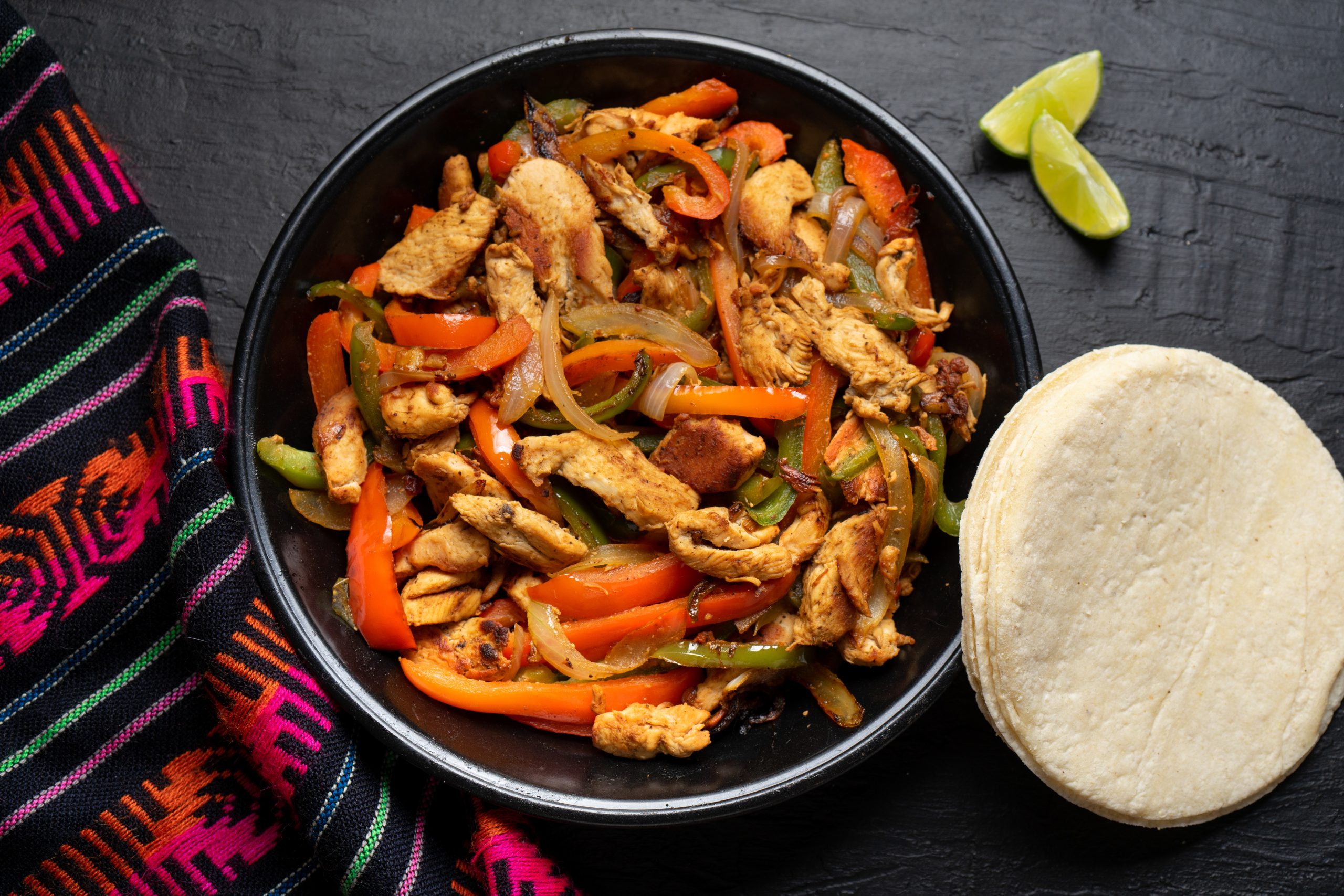 Enjoy some Feisty Fajitas
Although we don't have a national day for fajitas in the UK it is celebrated on the 18th August in the US, Tex-Mex cuisine has become more and more popular in the UK. National Fajita Day recognises the sizzling deliciousness of the savoury Tex-Mex flavour found in fajitas.
Originally made from throwaway cuts of beef by Mexican vaqueros in Southwest Texas, the fajita was developed as a regional staple in the early 1930s. The cowboys cooked the steak over an open fire or grill and served it with flour or corn tortillas. Fresh Pico de gallo, guacamole and southwestern spices elevated the fajita, introducing it to new audiences as it later became a destination food in the culinary world.
As their popularity grew, fajitas added colourful flair to Tex-Mex menus with sizzling platters full of bright peppers, onions, tender steak, shrimp, chicken or pork with freshly made tortillas. By the 1980s, most Mexican restaurants in the United States served fajitas. In the modern culinary kitchen, lime, coriander and a plethora of vegetables find their way into a fajita along with the perfect seasonings.
How about giving some of these delicious fajita recipes a try.
Need a simple, vibrant midweek meal the family will love? Put together these easy chicken fajitas and people can create their own masterpieces at the table.
Source: BBC Good Food, find the recipe here
Looking for a quick and easy veggie family meal? Try these meat-free fajitas, loaded with black beans, avocado and peppers, which take just 15 minutes to make.
Source: BBC Good Food, find the recipe here
In need of a quick fix? Go Tex-Mex with these fish fajitas that'll feed four in less than 15 minutes!
Source: BBC Good Food, find the recipe here
Oven-baked Sweet Potato Fajitas
Vegetarians needn't miss out on the joy of tortilla wraps- we use peppers, onions and sweet potato topped with feta and soured cream.
Source: BBC Good Food, find the recipe here
Pork Tenderloin with Chipotle Sauce & Pickled Red Onion
The ultimate Friday night food, these smoky flavoured wraps will bring the taste of Mexico to your table.
Source: BBC Good Food, find the recipe here