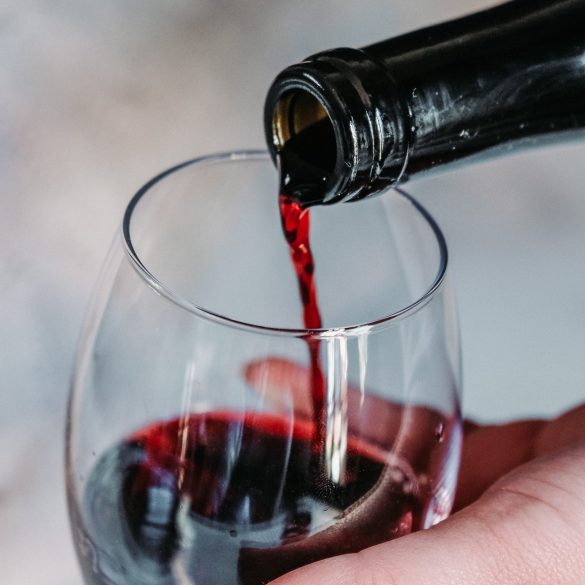 English Wine Week – 19th – 27th June
English wine week aims to help provide opportunities to inspire more people to get to know our wonderful English wines better and encourage them to buy.  We currently sell English wines from our local vineyard down the road at a'Beckett's vineyard.  You can read an interview (and see a video here and how about purchasing some to try yourself, you will not be disappointed. 
As well as drinking how about trying some wine in some of our recipe suggestions….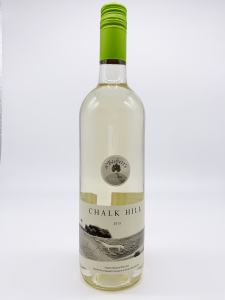 2015 Devizes Chalk Hill
£9.95 per bottle
Seyval Blanc is a consistent grape that is zesty and fresh and very versatile with food especially cheese. 
Awarded a Silver medal at EWWOTY 2016.  
Origin: a'Beckett's Vineyard, Wiltshire, UK 
ABV: 10.5% 
2018 Lynchets
£12.95 per bottle
Pinot Auxerrois, a distant relative of Chardonnay. A rounded, textured wine with a pear and apple blossom character. 
Auxerrois was picked with optimum sugar and acidity levels giving us a fabulous dry white wine. 
Origin: a'Beckett's Vineyard, Wiltshire, UK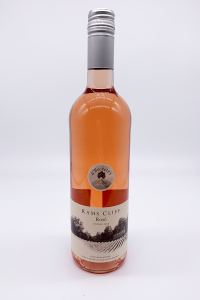 2018 Rams Cliff Rose
£17.50 per bottle
A classic English Rosé made using Pinot Noir and Reichensteiner grapes in a slightly off-dry style, bursting with strawberries and cream flavours.
Awards 
Wine GB Awards 2019 Bronze Medal Winner
Silver Medal Winner at the UK Vineyards Association Wine of the Year Competition
Origin: a'Beckett's Vineyard, Wiltshire, UK 
Enjoyed by Marco Pierre White with ice cubes at a recent visit to Heritage for lunch.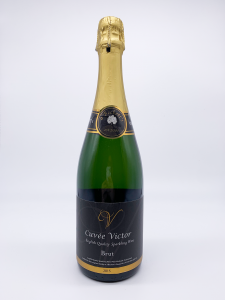 2015 Cuvee Victor
£29.50 per bottle
Traditional method brut English sparkling wine made with Seyval Blanc and Pinot Auxerrois grapes aged on its lees for 43 months before disgorgement.
Origin: a'Beckett's Vineyard, Wiltshire, UK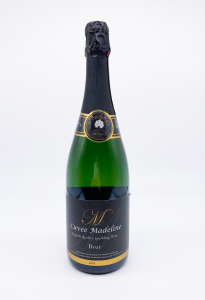 2016 Cuvee Madeline
£27.50 per bottle
Traditional method brut English sparkling wine made with Pinot Noir (45%) and Chardonnay (55%) grapes aged on its lees for 33 months before disgorgement. 
Origin: a'Beckett's Vineyard, Wiltshire, UK 
2018 Pinot Noir
£19.80 per bottle
100% Pinot Noir only produced in excellent vintages, with juicy berry flavours and a soft tannin structure from 5 months of French oak ageing. 
a'Beckett's have been making red wine since 2004 using Pinot Noir which is their grape of choice. Their 2018 vintage is a cracker and is perfect with roast lamb and also works very well chilled. 
Alcohol by volume: 11% 
Origin: a'Beckett's Vineyard, Wiltshire, UK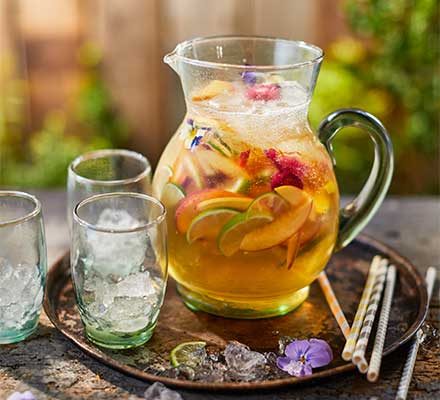 Try this refreshing twist on a traditional sangria and use white wine instead of red with elderflower to complement the fruit. Perfect for summer parties.
Source: BBC Good Food
2 bottles white wine (try the Devizes Chalk Hill)
300ml ginger wine
80ml elderflower cordial
4 limes, thinly sliced into rounds
3 peaches, sliced
Large handful raspberries
Ice
1L sparkling water
Edible flowers, optional
Method
Put all the ingredients (except the ice, water and flowers) into two large jugs and put in the fridge for at least 1 hr to chill. Just before serving, top up with the ice and water. Pop a few edible flowers in the jug, if you like.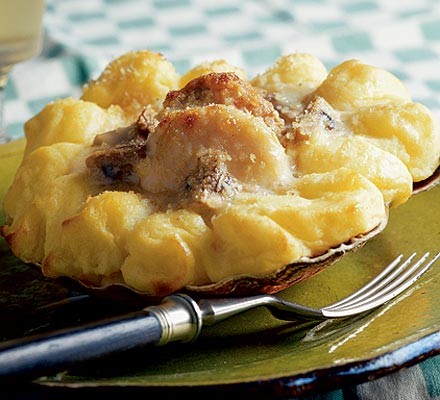 Scallops with Mushrooms and White Wine
A timeless seafood classic makes for an impressive and elegant main course.
Source: BBC Good Food
900g shelled scallops
350ml fish stock
375ml white wine
350g button mushrooms, trimmed and quartered
Juice of 1/2 lemon
2 tbsp toasted breadcrumbs
1 tbsp melted butter
For the duchess potatoes
1.5kg Maris Piper potatoes, each cut in 2-3 pieces
85g butter
Large pinch of grated nutmeg
6 eggs yolks
For the sauce:
2 shallots, finely chopped
65g butter
35g plain flour
125ml creme fraiche or double cream
8 large scallops shells or shallow individual baking dish
Method
For the potatoes, boil them until tender. Drain them, put them back in the pan and dry them for 1-2 minutes over low heat. Take off the heat and mash the potatoes with the butter, nutmeg, salt and pepper, then beat over low heat until fluffy. Take the potatoes off the heat and beat in the egg yolks to thicken. Adjust the seasoning. Let the purée cool slightly, then spoon it into a large plastic sandwich bag with a 2cm/3⁄4 in a cut in a corner (or piping bag with a plain nozzle) and pipe a generous border of potato around each scallop shell. 
Discard the white muscle from each scallop and cut any large scallops horizontally in half. Heat the fish stock and wine in a pan, add the scallops, cover and poach for 1-2 minutes until the scallops just whiten (remember that they will cook further in the sauce). Transfer them to a bowl, reserving the stock separately. 
Cook the mushrooms, covered, with the lemon juice, salt and pepper, in a thin film of water until tender, about 5-7 minutes. If any liquid remains, simmer uncovered until it has evaporated. Add the mushrooms to the scallops. 
For the sauce, boil the reserved stock for 10 minutes until reduced to 450ml/16 fl oz. Fry the shallots in the butter until soft, 1-2 minutes. Stir in the flour and cook until it's foaming. Whisk in the stock and bring to a boil, whisking, then simmer until the sauce thickens to coat a spoon, 3-5 minutes. Add the crème fraîche and any liquid released by the scallops, and simmer until the sauce reaches a coating consistency. Season. 
Heat the oven to 200C/Gas 6/fan 180C. Stir the scallops and mushrooms into the sauce and spoon into the shells. (Can be prepared ahead to this stage and kept in the fridge for 6-8 hours.) Sprinkle with the breadcrumbs and melted butter. Set the shells on a baking sheet, steadying them on a slice of bread or a bed of foil. Bake until browned and bubbling, 12-15 minutes. Serve very hot. 
Melon, Basil and Feta Salad with Red Wine Glaze
Fresh, crisp, sweet and salty, a go-to summer salad. Using in-season fruit in salads always makes for a refreshing change.
Source: Epicurious
3 tbsp shelled pistachios
3 tbsp almonds
4 limes, finely grated zest and juice
200ml olive oil
65g cherry tomatoes, halved
250g canteloupe, cut into 1/2 inch cubes
250g watermelon, cut into 1/2 inch cubes
200g prosciutto or smoked fish, torn into bite-sized pieces
200g marinated feta cheese
1 large handful basil, leaves picked
For the balsamic – red wine reduction
940ml balsamic vinegar
120ml marsala
120ml red wine
Method
To make the balsamic reduction, put the balsamic, Marsala and red wine in a heavy-based saucepan over medium-low heat. Cook until reduced by two-thirds and thickened to the consistency of honey (this will take 2 to 3 hours). Remove from the heat and set aside. 
Put the pistachios and almonds in a small frying pan over medium heat. Cook for 5 minutes, stirring continuously, until lightly brown. Transfer the nuts to a large bowl and allow them to cool. 
Put the lime zest and juice in a small bowl and add the olive oil. Whisk well using a fork or whisk. 
Put the tomatoes, cantaloupe, and watermelon in a large bowl. Pour over the lime vinaigrette and toss lightly. 
Arrange the prosciutto or smoked fish (if using) over the top, crumble over the feta, and drizzle with the balsamic reduction. Season with sea salt and freshly ground black pepper and garnish with the toasted nuts and basil leaves.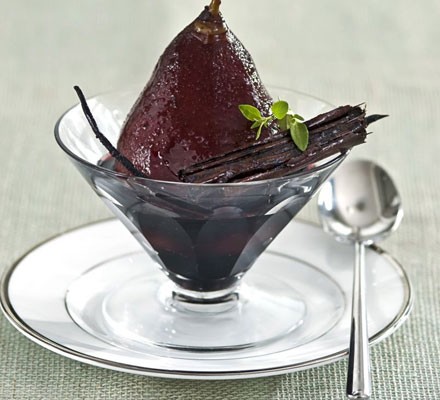 Spiced Red Wine Poached Pear
A completely fat-free pudding that isn't boring.
Source: BBC Good Food
1 vanilla pod
1 bottle of red wine
225 caster sugar
1 cinnamon stick, halved
Fresh thyme sprig, plus sprigs to serve
6 pears, peeled but kept whole with stalk intact
Method
Halve the vanilla pod lengthways, scrape out the black seeds and put in a large saucepan with the wine, sugar, cinnamon and thyme. Cut each piece of the pod into three long thin strips, add to the pan, then lower in the pears. 
Poach the pears, covered, for 20-30 mins, making sure they are covered in the wine. The cooking time will very much depend on the ripeness of your pears – they should be tender all the way through when pierced with a cocktail stick. You can make these up to 2 days ahead and chill. 
Take the pears from the pan, then boil the liquid to reduce it by half so that it's syrupy. Serve each pear with the cooled syrup, a strip of vanilla, a piece of cinnamon and a small thyme sprig.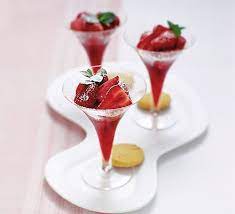 Strawberries in Rose Wine
Savour wine-infused strawberries, such a simple idea that tastes heavenly.
Source: BBC Good Food
400g small ripe strawberries
Half a bottle of rose wine
4 tbsp cassis
4 sprigs mint
Icing sugar, for dusting
Crisp buttery biscuits, to serve
Method
Halve any strawberries that are larger than a mouthful. Divide between 4 wine glasses and pour over the wine and cassis. Tuck a mint sprig into each glass. Leave to soak for up to 1 hr, then dust each with icing sugar and serve with crisp biscuits.