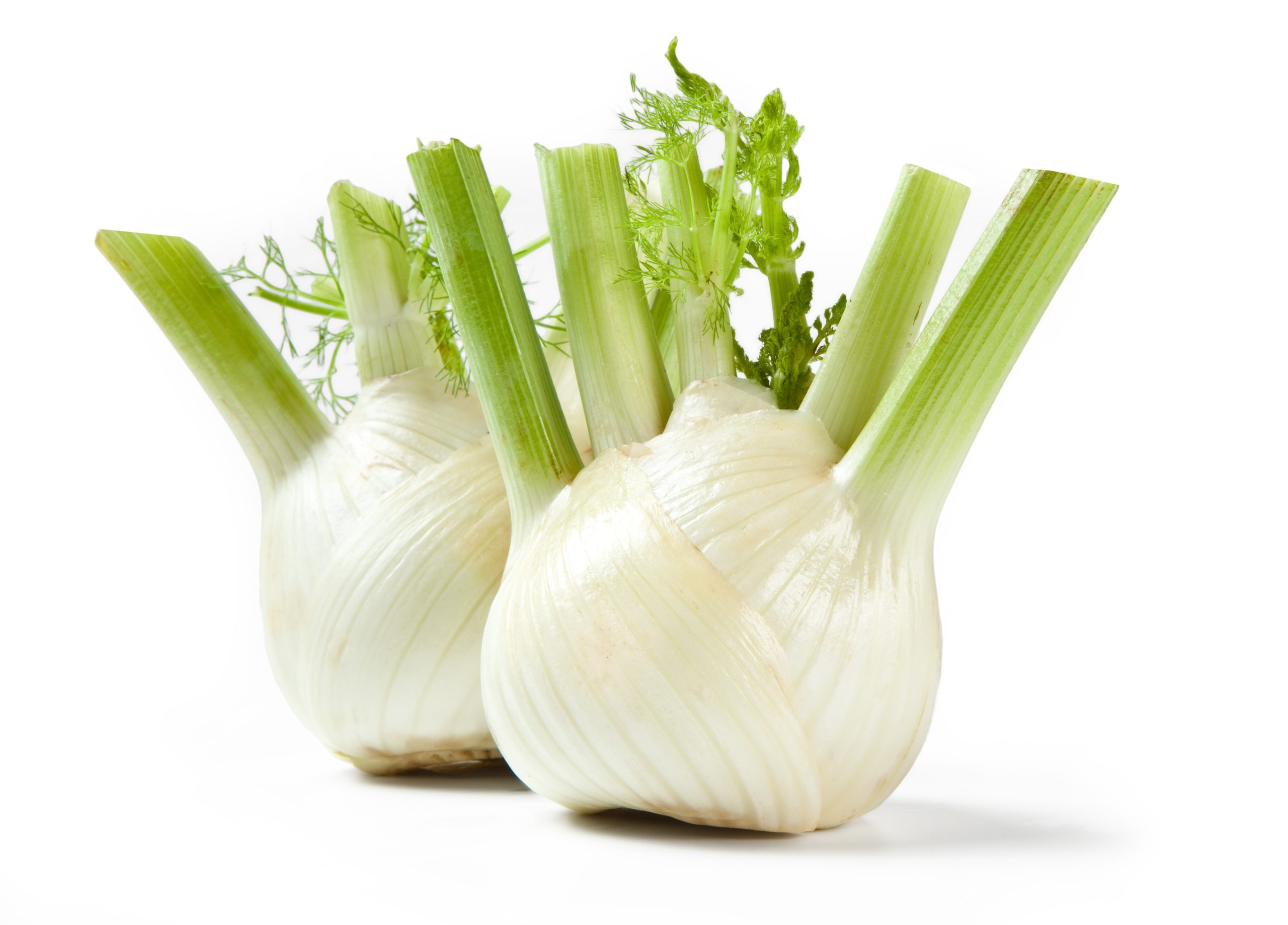 Fennel is a Mediterranean vegetable that is now popular all over the world. It has a pale bulb and long green stalks and can grow almost anywhere. All parts of the fennel plant, including the bulb, stalk, leaves, and seeds, are edible.
Play around with this delicate but versatile aniseed-flavoured bulb.
Low in calories but full of flavour it is a source of many vitamins and minerals.
It is fantastic raw added to salads or served in pasta bakes and goes great with chicken and white wine too.
Fennel, Beetroot and Orange Salad with Griddled Prawns
This quick summer salad is plenty of good things at once: crunchy, citrusy, earthy and fresh. Top with griddled prawns (or barbecue them if you can) for a fantastic side dish. Any leftover salad can be stored in a sealed container in the fridge for up to 2 days. If you want to increase the fibre content and calories of the meal, serve the salad with wholemeal bread or cooked brown rice.
Source: Delicious Magazine, find the recipe here
Fennel, Tomato and Gruyere Bake
This fennel bake recipe packs a cheesy punch. The sweet tomato compliments the aniseed flavour perfectly. Serve it for lunch or as a side for supper. For a cheesier, heartier fennel bake, try this taleggio gratin.
Source: Delicious Magazine, find the recipe here
Chicken with Fennel & Thyme
The savoury aniseed taste of fennel works really well with succulent chicken in this rich, fragrant one-pot recipe.
Source: Delicious Magazine, find the recipe here
Hot Dressed Sweet Potato, Fennel & Feta Parcels
Serve this hot salad in its foil so you lose none of the citrus dressing transferring it to a plate.
Source: BBC Good Food, find the recipe here
Hot Smoked Salmon with Fennel Salad & Lemon Mayo
Flake ready-prepared fish over peppery watercress, cooling cucumber and crunchy fennel for a healthy, no-cook lunch.
Source: BBC Good Food, find the recipe here