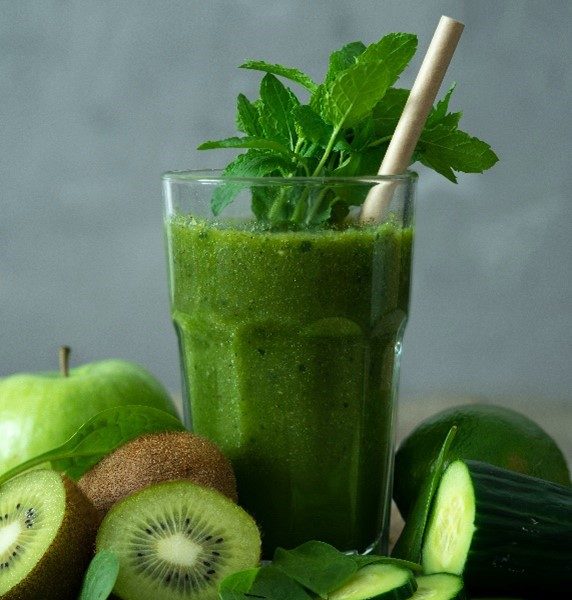 Perfect for a blast of vitamins and some of your 5aday, smoothies are not only a great way to boost your immune system but also a great breakfast filler.  
Smoothies are high in protein and fibre and may even aid weight loss by keeping you full.  They can also be fantastic if you have digestive problems or IBS, the good guy bacteria in your gut will be delighted in the number of plant foods that smoothies can provide. 
You need to bear in mind also that one potential downside of smoothies is that if they are too sweet, they can have a not-so-healthy impact on blood sugar levels and contribute to weight gain. You can avoid this by including lots of high fibre foods and avoiding high-sugar ingredients. 
It's not all about the fruit, the healthiest smoothies contain dark leafy greens such as spinach or kale as well as Greek yoghurt, nuts and seeds. 
So why not add some extras into your box this week and try out one of our recipes further down the blog. 
The basics…
Start with your liquid base
Smoothies need a liquid base and there are various options for you to choose which also have varying fat contents – dairy-free, lactose-free can all be catered for. 
Non-dairy options:
Water

 

Almond Milk

 

Coconut milk (limit to half a cup)

 

Oat Milk

 

Soya milk

 
Other options
Milk
Kefir (low lactose) (add with water)
Yoghurt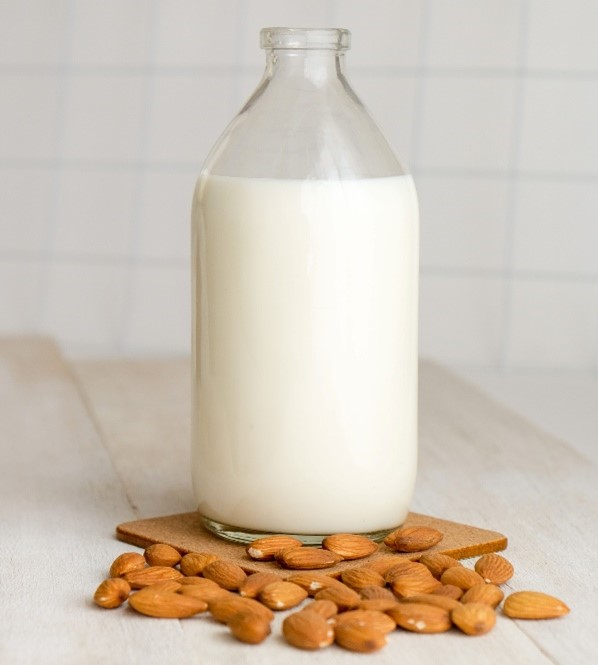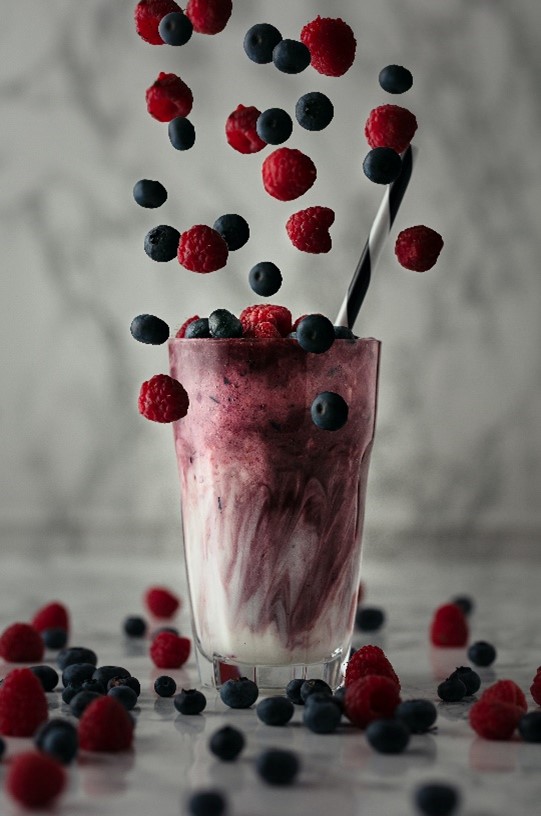 What to add to your 
smoothie…
There are so many combinations and options – here are the different groups of fruits, veg, healthy fats and seeds we recommend trying (not altogether at once obviously!) We recommend a liquid base, add in your greens, add some frozen fruit and any fresh and top off with some seeds or healthy fat e.g peanut butter and blitz away. 
Bananas  
Bananas make a fantastic base for smoothies and are a great source of vitamins, minerals and dietary fibre.  They are also a great way to use up overripe bananas. Also, if you don't want to use that ripe banana straight away you can remove the skin and freeze the banana until you're ready to use it.  Throw in your blitzer straight from frozen with your other ingredients. 
Frozen / fresh berries  
Good for your brain and belly. Frozen berries will have the maximum amount of nutrients as they are picked at the height of ripeness and frozen (you can freeze your fresh berries when you receive them for your frozen smoothie stash). 
Leafy Greens 
You will be amazed at the amount of energy you will experience when you start adding leafy greens to your smoothie and they are a bonus for your digestive health too.  Try baby spinach, bok choy, cabbage, kale, swiss chard (if you haven't tried, start with baby spinach and work your way through the list) 
Other fruit 
You don't have to limit yourself to berries in your smoothie, balance it with green leafy veg and some healthy fats (see below) so your smoothie isn't too high in sugar. Our favourites are melon, kiwi, lime, pineapple and mango. 
Healthy fats
 to add
…
Peanut butter 
Healthy fats help slow blood sugars from rising from the fruit in your smoothie.  Peanut or almond butter is great for this and adds a great flavour too – a dessert spoon is plenty. 
Coconut oil 
A great healthy fat, it also helps slow down the absorption of fruit into your bloodstream and enhances your heart health, as well as helps to better absorb vitamins and minerals which are present in your smoothie. A dessert spoon is plenty where used. 
Avocado 
Even if you aren't keen on the flavour, give them a go in your smoothie. They are a great plant-based source of protein and add a fantastic texture too to your smoothie. You can cut an avocado into 8ths and add to the freezer and stick one part into the smoothie per portion. 
Add some seeds 
Seeds are powerhouses and great for the digestive system – try ground flaxseed, raw shelled hemp seed or chia seeds. They are a great source of omega-3 fatty acids which are really important for cell healthy functioning. Add 2 teaspoons to your smoothie. 
Add some 
herbs or 
spice
Adding an extra boost with herbs and spices means your daily drinks will be working double-time and add an extra powerful healthy punch to your smoothie. Herbs act as a natural filter for your body and they are really cleansing. Experiment with adding herbs to your green smoothies, just start small with just a sprig or two to find what tastes good for you. If you want even more of a kick, a dash of spice can transform a smoothie into a divine treat in seconds. 
 Here are our top herbs and spice to add to your smoothie:
Fresh basil

 

Fresh 

mint

 

Fresh parsley

 

Fresh coriander

 

Ginger

 

Turmeric

 

Cinnamon

 
O
ur top
 5
 smoothie recipes 
Just increase or decrease the quantities to suit how many servings you are making. given make a large glass so double up etc for more.  Check out our videos throughout the week to see how quick and easy they are to make. Literally, throw everything into your blender and blitz and enjoy straight away. 
Check out our Pinterest board for more suggestions and don't forget to share your recipe suggestions on our Facebook page.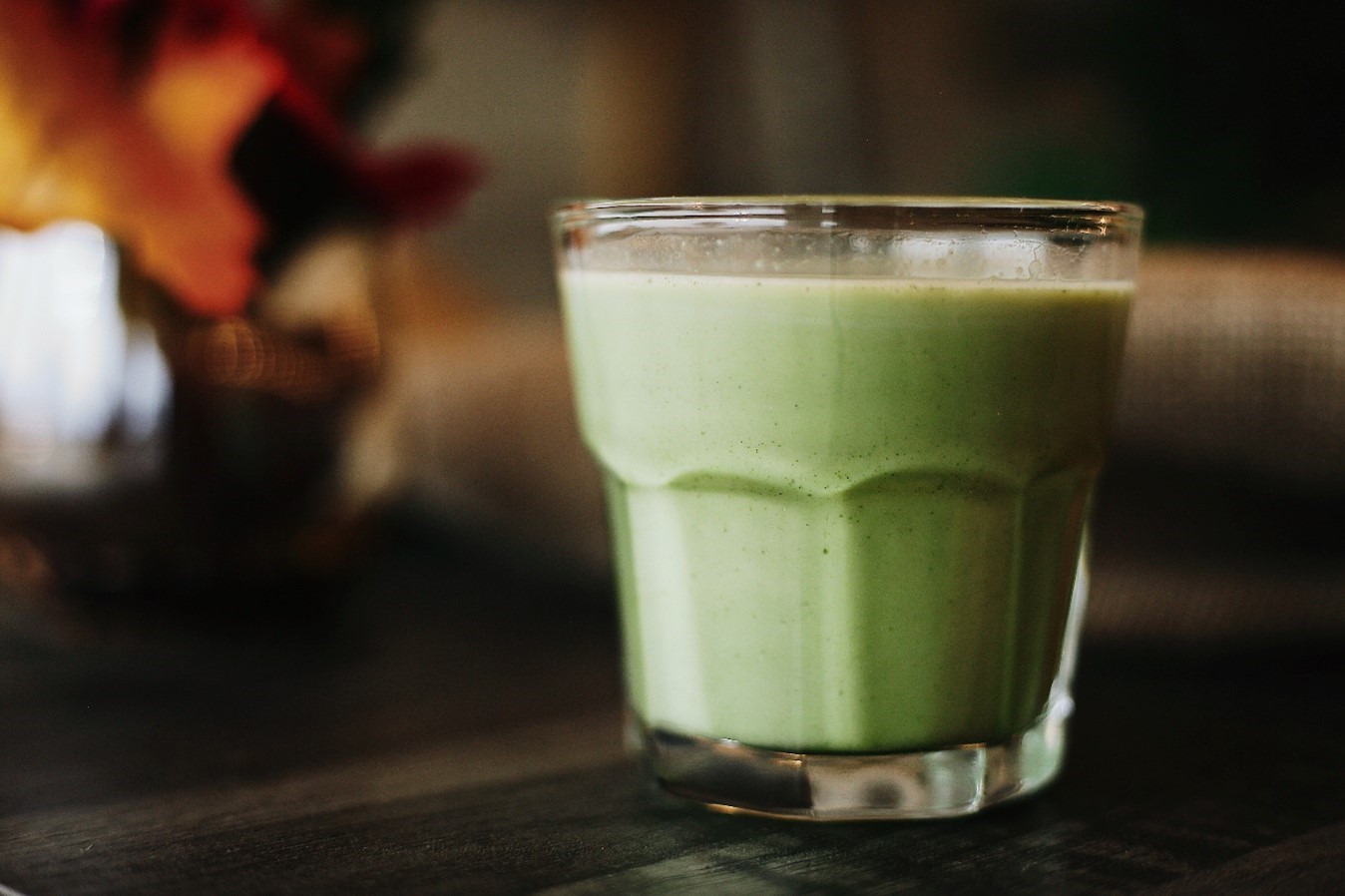 Emma's Green Popeye Smoothie
Green smoothies sound (and, honestly, look) like they wouldn't taste the greatest, but if you do them right, they are sweet, balanced, and have no flavour of the greens! Popeye will be knocking on your door for this one and the kids should love it too!  
Serves 1 large or 2 small
1 frozen (or from the fridge) banana
1 handful of greens (baby spinach, destemmed kale, chard etc)
250ml milk (or almond, oat or soy)
1 dessert spoon of flax or seeds
Honey to taste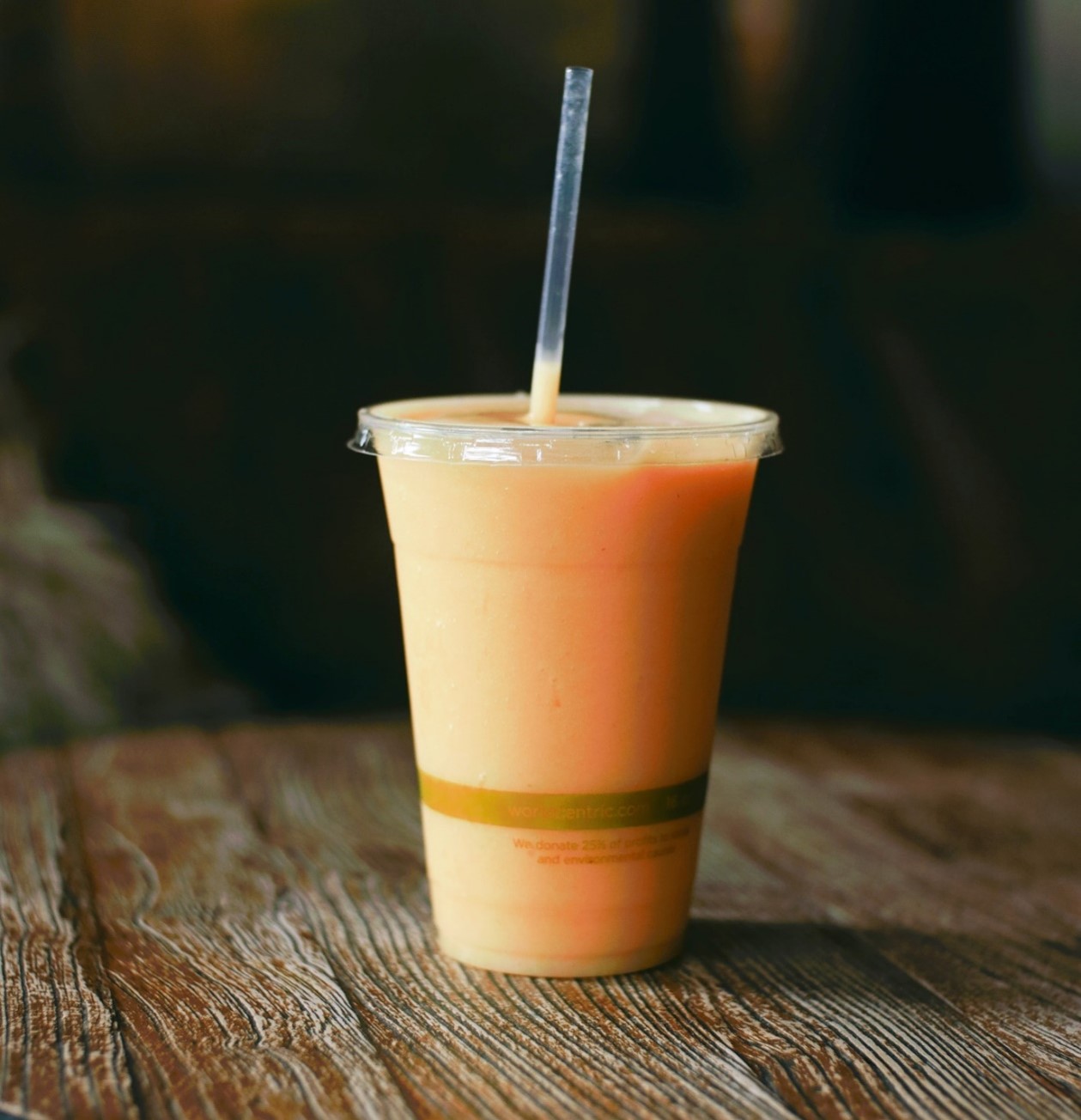 Orange Sensational Smoothie
This smoothie will top you up with vitamin C and get your day off to a bright start. Make sure you have a high-powered blender for this, standard blenders can't handle the orange slices very well.  
Serves 2 large servings 
To make, simply blend all the ingredients and serve straight away. 
1 

chilled (or frozen)

 banana

 

2 

clementines

, peeled

 (or 1 large orange)

 

250 ml plain Greek yoghurt

 

1/2 teaspoon vanilla extract

 

250 ml milk 

 

Teaspoon of h

oney to taste

 (optional)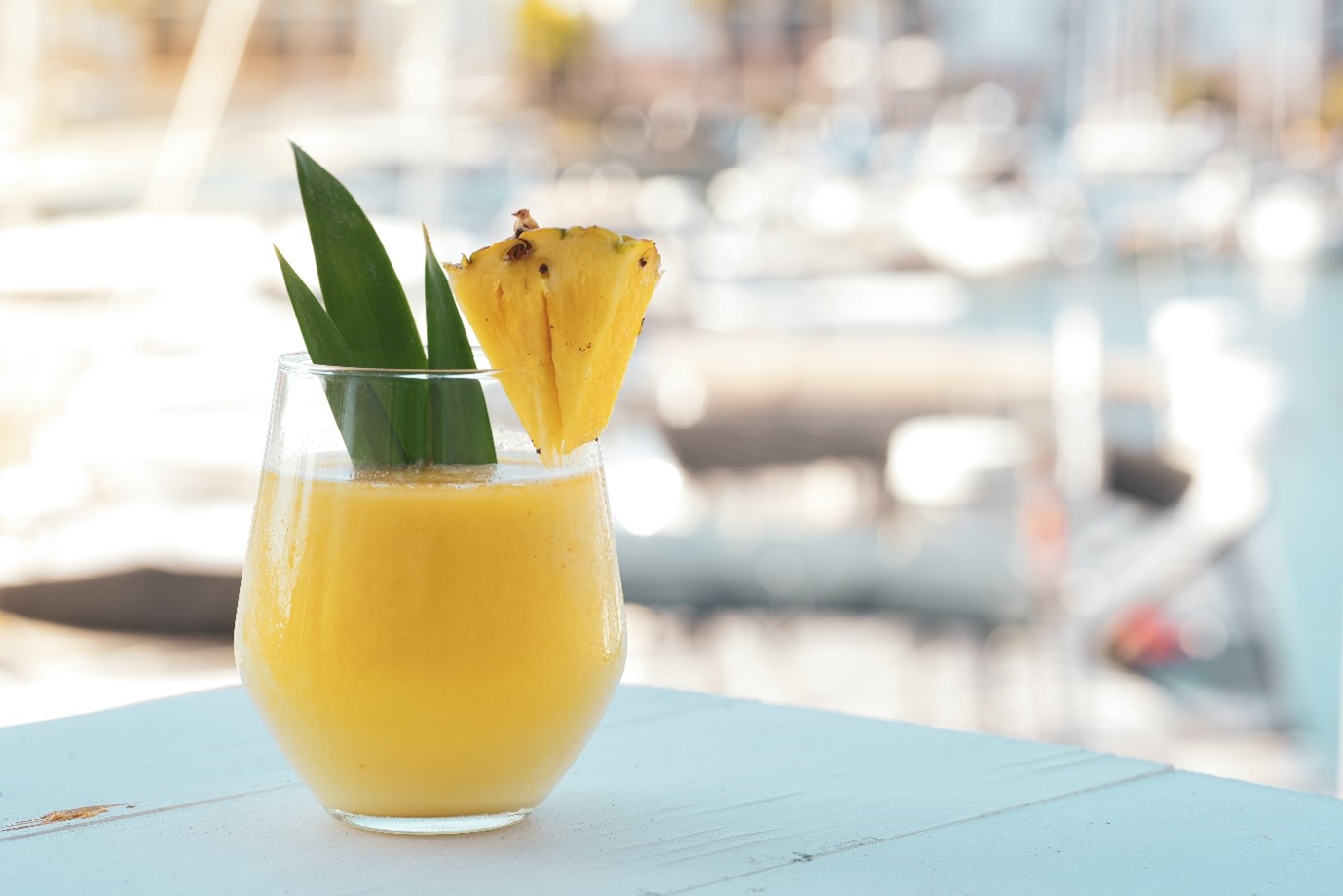 Pina Colada Sunshine Smoothie
After a bit of a treat? How about this luxurious smoothie to remind you of warmer times, it is certainly a healthier version of the alcoholic cocktail too! 
Serves 2 large or 4 small servings 
2 frozen bananas

 

Tin of

 pineapple chunks

 (without the juice)

 (

or fresh equivalent

)

 

1 tin of

 coconut milk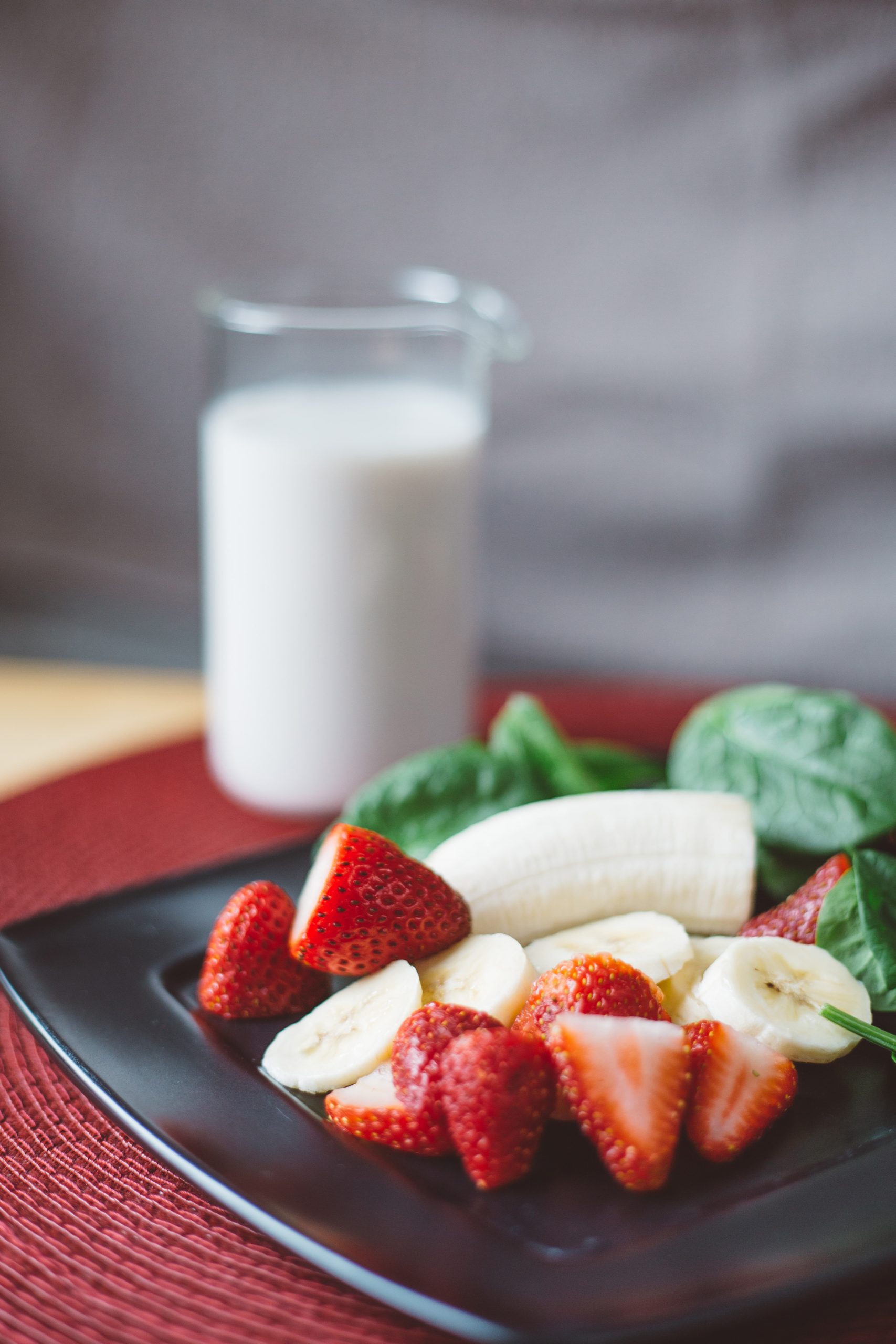 Strawberry and Banana Smoothie
This smooth smoothie is a yummy combination that everyone will love!  
Serves 1 
1 frozen banana

 

Small punnet

 strawberries

 

250 ml

 milk

 (

or alternative

)

 

250 ml

 plain Greek yogurt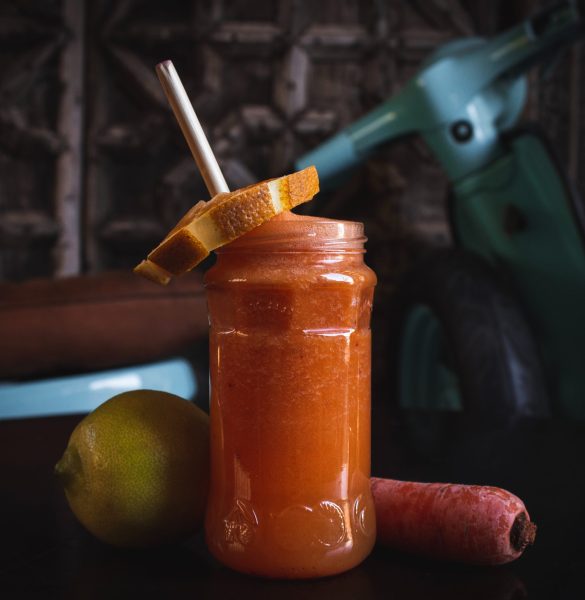 Carrot, Ginger and Turmeric Smoothie
Supercharged with vitamins
This recipe takes a little bit longer to prepare but it is well worth it. 
A 7-ingredient smoothie with carrot juice, ginger, turmeric, pineapple, and banana! An anti-inflammatory, immune-boosting smoothie that's perfect for breakfast or a snack. 
Carrot juice
4 carrots, peeled and chopped
400ml water
Smoothie
1 large ripe banana 

 

1 

tin

 or fresh pineapple

 

1/2 tbsp fresh

peeled 

ginger 

 

1/4 tsp ground turmeric 

(or you can use cinnamon)

 

250 ml

 carrot juice

 

1 tbsp lemon juice 

 

250 ml unsweetened almond milk

 

 
Method
Make carrot juice by adding carrots and water to a high-speed blender and blending on high until completely pureed and smooth. Add more water if it has trouble blending / scrape down sides as needed. 
Drape a large, thin dish towel over a mixing bowl and pour over the juice. Then lift up on the corners of the towel and begin twisting and squeezing the juice out until all of the liquid is extracted.  
Set aside pulp for smoothies, or baked goods (such as carrot muffins). 
Transfer carrot juice to a jar – it will keep for several days, though best when fresh. 
To the blender add smoothie ingredients and blend on high until creamy and smooth.  
Add more carrot juice or almond milk if it has trouble blending. Scrape down sides as needed. 
Taste and adjust flavours as needed, adding more banana or pineapple for sweetness, lemon for acidity, ginger for bite, and turmeric for warmth. 
Divide between two glasses and serve. Best when fresh.