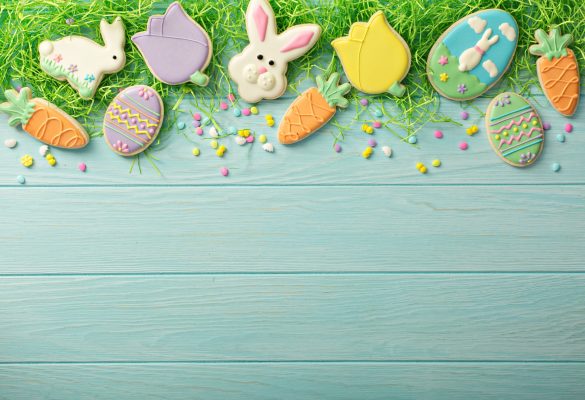 Easter is just around the corner, and it's the perfect time to start baking some homemade treats! We have put together some Easter-themed baking recipes which we hope you'll be able to enjoy with all the family.
Orange Hot Cross Bun Loaf
Time: 45 mins, oven time 25 mins, plus overnight resting & at least 3 hours proving
A twist on the Easter tradition of hot cross buns, this orange and aniseed hot cross bun loaf is best served sliced with butter and marmalade.
Source: Delicious Magazine, find the recipe here
Passionfruit Shortbread Eggs
These Easter shortbread biscuits are topped with a homemade passionfruit curd, perfect with a cuppa.
Source: Taste, find the recipe here
White Chocolate Easter Cake
Transform a simple sponge into this showstopping Easter bake with layers of white chocolate frosting and a semi-naked finish. We've decorated ours with broken white chocolate eggs and crunchy mini eggs, but you can get creative with your favourite Easter treats.
Source: Olive Magazine, find the recipe here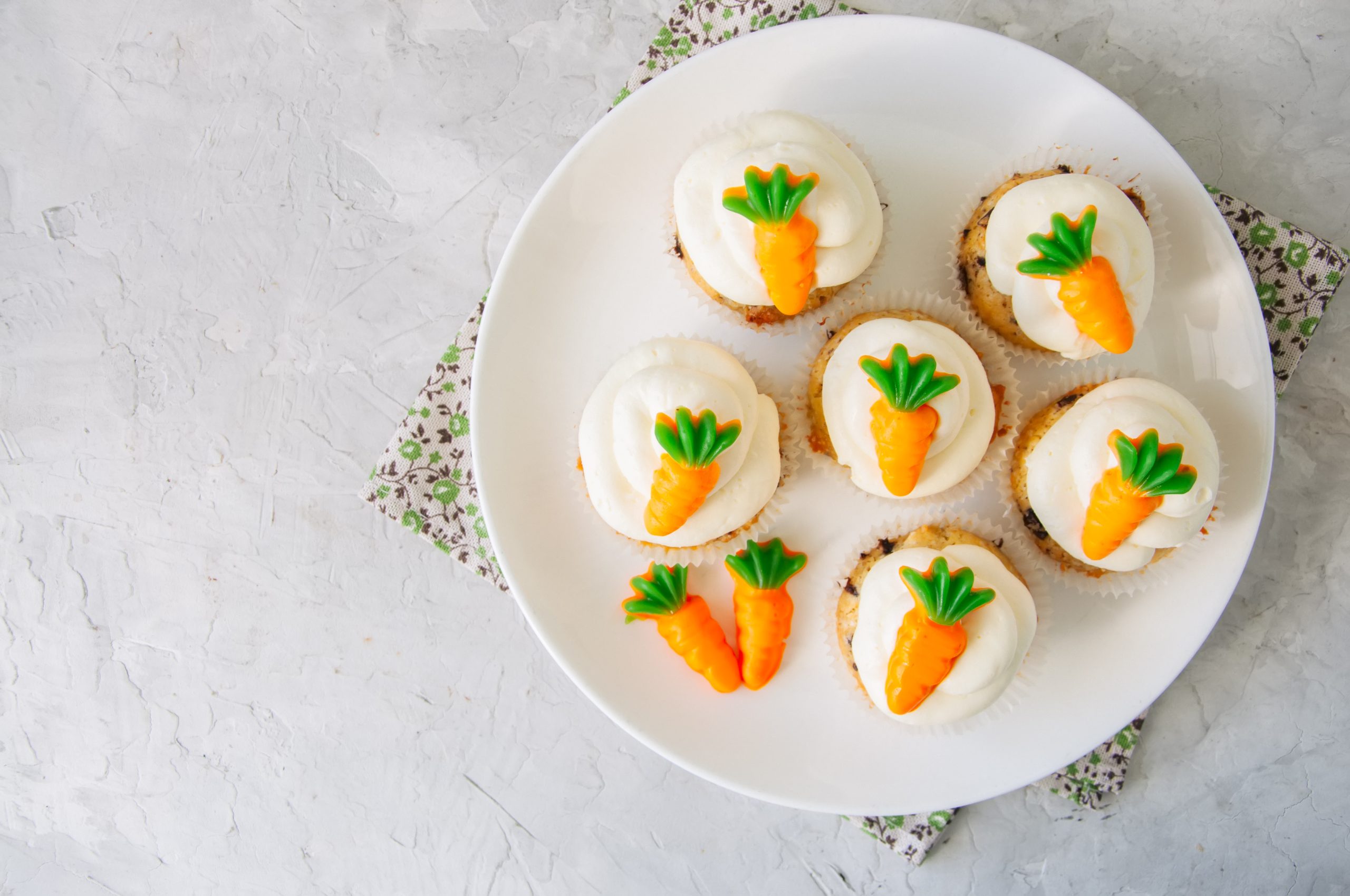 Light & Moist Carrot Cake Cupcakes with Cream Cheese Frosting, and chopped Walnuts!
Source: Janes Patisserie, find the recipe here