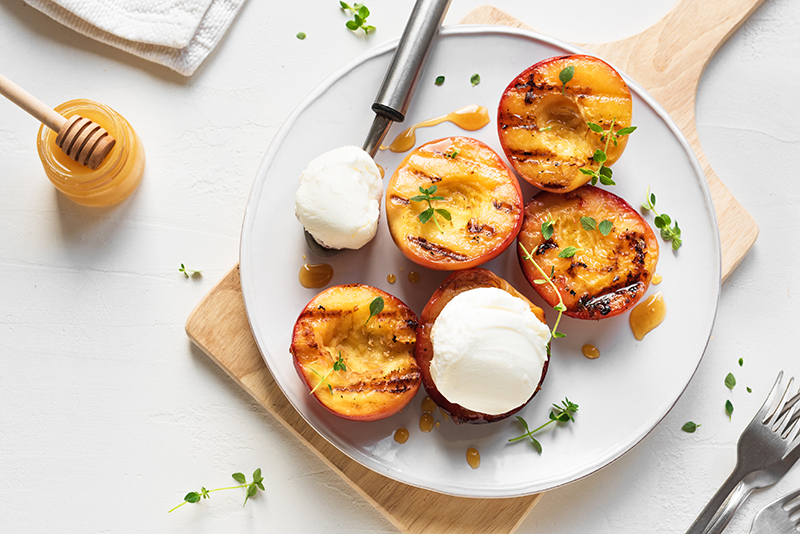 Barbecued Peaches with ice cream
We often overlook creating puddings on the barbecue.  These barbecued peaches drizzled with a brown sugar glaze and served with a scoop of creamy vanilla ice cream are really easy to make but pack a punch of flavour.
55g brown sugar
2 tbsp hot water
1/4 tsp ground cinnamon
4 ripe peaches, halved & pitted
2 tsp vegetable oil
Vanilla ice cream, to serve
Method
In a small bowl, mix the brown sugar, hot water and cinnamon until the sugar dissolves.
Cut your peaches in half and brush them with oil. Barbecue peaches cut side down, for about 3 mins, or until char marks form. Turn peaches over and brush with some brown sugar glaze, allowing some glaze to pool in the pit indentation of the peaches. Continue cooking for about 3 mins, or until heated through.
Add your peaches to a bowl and scoop some ice cream on top. Drizzle with more brown sugar glaze and serve (or even some honey too!).