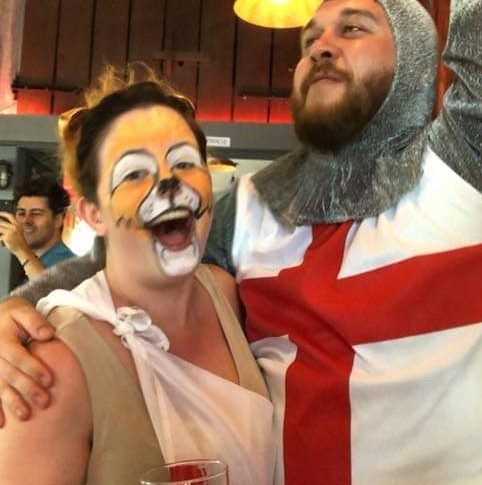 Meet the Team – Tom Edwards
We feel it's important for you to get to know the members of our team so you can feel like one of the Heritage family.
This week, we get to know more about Tom Edwards, our Sales Director, including his favourite sports team, his favourite place to eat locally and his favourite Heritage product!
What are your main responsibilities? 
Keeping our wholesale customers happy and keeping our product range new and exciting!
What energises you at work?
The opportunities for new working relationships with customers and providing a service to match the unique demands for our expanding customer base.
What's one thing that surprised you about working here?
The complexities of fresh produce supply chains! Getting a product from a farmers field to a customers door is more complicated than it is given credit for!
What's your favourite way to unwind after a busy day?
A pint of Moretti in a pub beer garden!
What's your guilty pleasure?
Craft beers
When you were a child, what did you want to be when you grew up?
A footballer (isn't that what every young boy wants to be!)
What three words do you think your friends would use to describe you?
Confident, Resourceful, Beardy (3 of the usable answers from my group chat!)
What would we most likely find you doing on the weekend?
Watching the mighty Swindon Town FC.
Are you a dog or a cat person?
Dog
If you could only eat one meal for the rest of your life, what would it be?
Sirloin steak and all the accompaniments.
If you could only have three apps on your smartphone, which would you pick?
Whatsapp, YouTube and Emails
What's your favourite sport to watch and which team do you support?
Football and Swindon
What's one item you can't leave home without?
Mobile phone, as sad as that is!
What's the top destination on your travel bucket list?
Brazil
What's one hobby you'd love to get into?
I always like the idea of golf but have a massive lack of talent for it!
What's your favourite TV show – the one you're always watching on repeat?
Peep Show, although I desperately need them to make a new series as there are only so many times you can watch them!
Where's your favourite place to eat locally?
Crown and Anchor in Ham
What's the weirdest food you've ever eaten?
Sturgeon in a restaurant in Lithuania
What's your favourite food product at Heritage and why?
Chalk Stream Trout now we have started supplying fish!