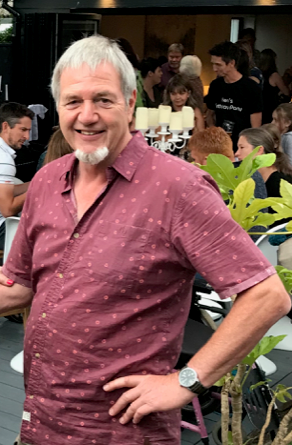 Meet the Team – Ken Mortimer
We feel it's important for you to get to know the members of our team so you can feel like one of the Heritage family.
Learn more about Ken Mortimer, our Managing Director, including his favourite meal, his guilty pleasure and the weirdest thing he's ever eaten!
What energises you at work? 
Solving problems and striving for perfection in a fast-moving, ever-changing industry.
What's one thing that surprised you about working here?
Achieving company goals however adverse the situation.
What's your favourite way to unwind after a busy day?
A book and a beer!
If you could snap your fingers and become an expert in something, what would it be? 
Cookery!
What's your guilty pleasure? 
Malt Scotch
When you were a child, what did you want to be when you grew up?
A Farmer
If you could trade places with anyone for a day (famous or not), who would you choose and why?
Ben Stokes, I love cricket but was always hopeless at it.
What three words do you think your friends would use to describe you?
Affable, workaholic, patient
Are you a dog or a cat person?
Dog
Do you have a hidden talent? What is it? 
Organising good parties
If you could only have three apps on your smartphone, which would you pick?
BBC News, BBC Sport, Whatsapp
What's your favourite sport to watch and which team do you support?
Rugby and Bath.
What's one item you can't leave home without?
Phone
What's the top destination on your travel bucket list?
Vietnam (again)
What's one hobby you'd love to get into?
Hiking
What's your favourite TV show – the one you're always watching on repeat?
Would I lie to you
If you could only eat one meal for the rest of your life, what would it be? 
Avocado on toast with a poached egg
Where's your favourite place to eat locally?
Hour Glass
What's the weirdest food you've ever eaten?
Winkles
What's your favourite food product at Heritage and why? 
Isle of Wight blue(cheese), it's amazing!
Anything you would like to add?
I still find the industry exciting after 50 years because nothing stays the same for 5 minutes and every day's a school day.