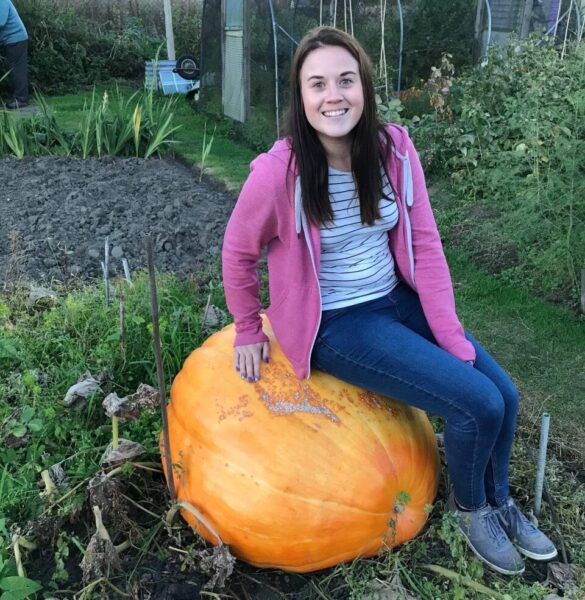 Meet the Team – Rosie Baker
Meet the next member of our team, Rosie Baker. Rosie is the Operations Coordinator and she is responsible for routing all the vehicles and making sure the vehicle fleet are all roadworthy. Read below to find out more about Rosie…
What energises you at work? 
Lots of coffee and office chatter
What's your favourite way to unwind after a busy day?
A long walk with the dog or a gym class.
Where's your favourite place to eat locally?
One Spice – the best service!
What's one hobby you'd love to get into?
I used to be a runner- I'd love to get back into that!
What's your favourite food product at Heritage and why?
Cherry Tree Chutneys- perfect on a cheese board!
If you could only eat one meal for the rest of your life, what would it be?
Pasta- my go to!
What's one item you can't leave home without?
Sad as it is… my phone
What's your guilty pleasure?
Cheeky midweek gins!
When you were a child, what did you want to be when you grew up?
Air Hostess – for the free travel.
If you could trade places with anyone for a day (famous or not), who would you choose and why?
Anyone who lives near the beach in a warm country- I'm a sun lover!
What three words do you think your friends would use to describe you?
Bubbly, Whitty, Loyal.
What would we most likely find you doing on the weekend?
Friday nights in the pub then chill at home all weekend!
Are you a dog or a cat person? 
I have both but definitely prefer dogs!
If you could only have three apps on your phone, which would you pick?
Instagram, Messenger, Skyscanner
What's the weirdest food you've ever eaten? 
Frogs Legs
What's your favourite TV show – one you're always watching on repeat?
Friends
What's your top destination on your travel bucket list?
Peru
What's your favourite sport to watch and which team do you support?
Rugby – England