A Gentle Approach to Eating 

–

 

PROJECT MUNCH #1 Play using our senses 

Nutritional Therapist Sophie Tyner, from Grow Nutrition is passionate about empowering parents to raise happy, healthy and resilient kids supported by their food choices. She applies a gentle approach, sharing experiences and engaging all of a child's senses when exploring accessible, affordable, REAL foods that will give them a head start in life.
Sophie will share her hints and tips over the coming months to help and support your child's eating habits. This is the first in a series of 'A gentle approach to eating' and we are starting with the one which is so easy to get our children engaged whatever their age – PLAY!
Does your child just want to eat toast/crisps/cookies/ or something else ALL day long?
That's ok, it's not time to feel the pressure, let them carry on and eat their favourites and in the meantime it's time for us to give them the opportunity to explore their senses to other foods out there too.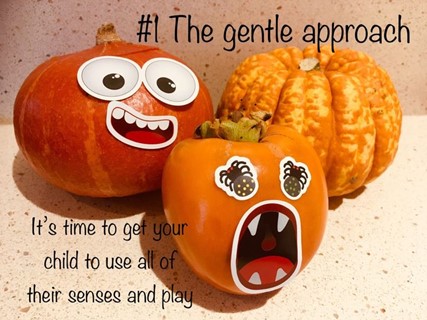 How many times have you heard yourself say 'Don't just play with your food, Eat it!'
Well, being a mum myself at Grow Nutrition I know what it is like when your child is doing everything but eating the foods you want them to eat on their plate. Here is the first part in implementing new ideas into your family life with the goal of opening up your child's world to eating a more varied and balanced diet.
As a member of the Sapere Association, I have knowledge and experience about how to negotiate our way through the difficult world of children's eating and believe Sapere to be a fundamental approach to varied and healthy eating.
Sapere, is a practical, natural approach to getting children to rely on their senses when exploring food. It was introduced in the 70's in France and is applied in many educational settings in European countries with Scandinavia leading the way implementing this approach in the early years and primary schools with outstanding results.
The best way to apply the Sapere approach is away from mealtimes, allowing your child to explore a variety of foods in a non-threatening way through PLAY, with no pressure on your child to try any of the foods. However, as your child becomes more comfortable around foods then you can apply the approach at mealtimes too.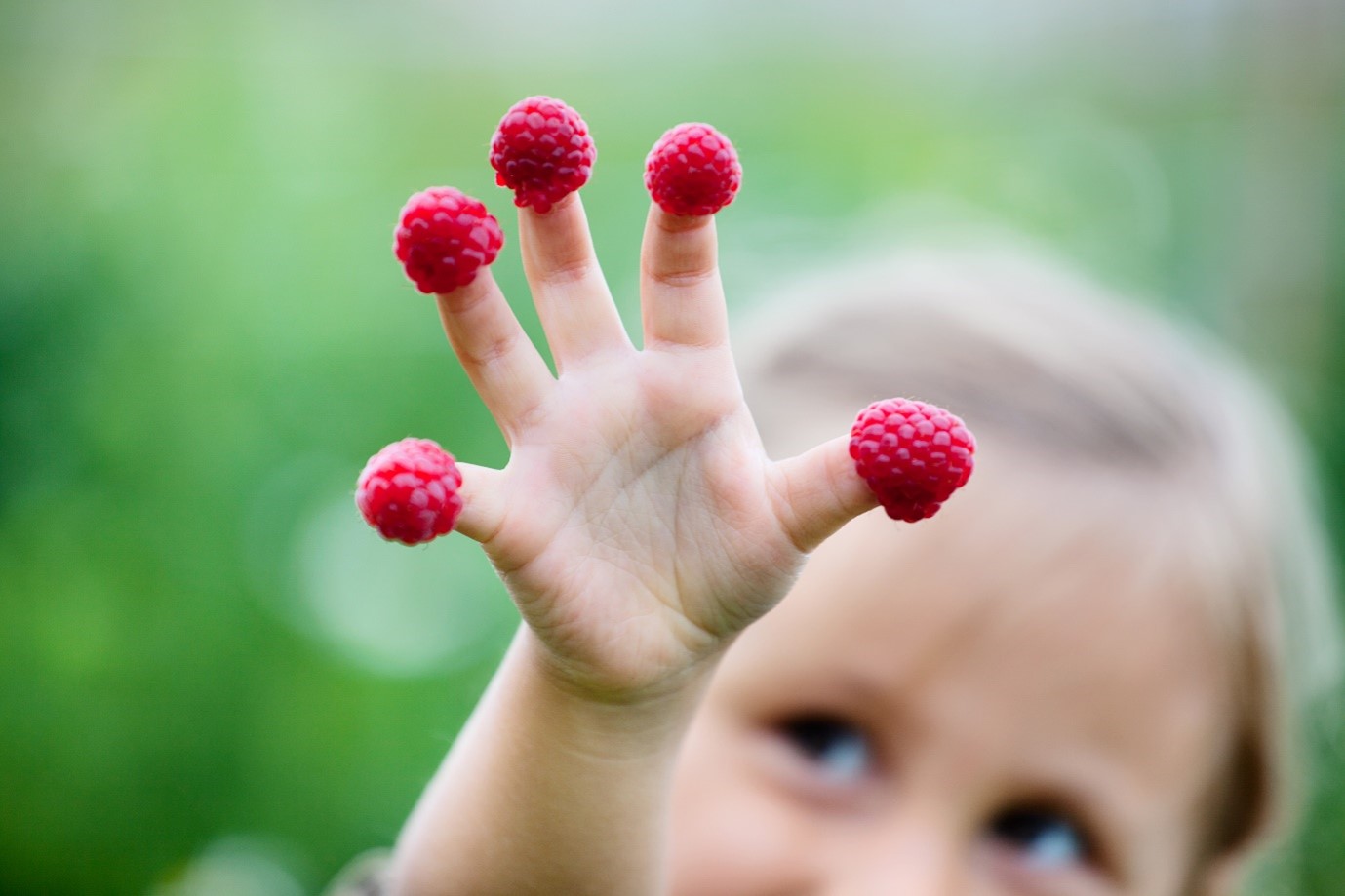 So, what do you need to do?
Away from mealtimes find moments in your day together when foods can be integrated into your child's play. However busy you are, this is one of the simplest and fun ways to support your child's eating.
Introduce any food item (obviously we are going for the healthy choices here to help support them make good choices as they grow!) Turn it into play, here are just a few examples…
Utilise any container you have and fill it with dry rice, oats, lentils, beans and add their favourite character figures to dance or swim in it.
Fill a deep container with water and drop foods in to see if they sink or float, will they squash into the water or turn the water a different colour? Pretend that the food is rescuing their play figures.
Take their play cars or farm animal toys and push them around cherry tomatoes, sprouts, grapes, etc, pretend they are being taken to a supermarket or use a toy van to load up some items to be delivered to a toy house (pretend its a Heritage Fine Food van!!!).
Take stickers, googly eyes, toothpicks, pens, ribbons etc, and decorate fruit and vegetables making them into characters they love. (Did you see Heritage's superfood superheroes entries last year?)
Use round fruits/vegetables to roll along the floor to knock over play skittles.
Make a mini garden using broccoli for trees, cress for grass, herbs for plants. Use play scissors and chop up mushrooms or mangetout to make a path, lentils for a path etc.
Stack chopped carrots, courgettes, pepper etc and make towers to knock down together
Your imagination is all that is needed!
Whatever game you are playing with your child add a piece of food in on the action in a fun way. One of the greatest challenges with children at the dinner table is food neophobia (fear of new foods).
Whatever you use you want to be asking your child in their game the following questions…
What does it feel like?
What does it smell like?
Is it warm/cold/dry/wet/soft/smooth/bumpy?
Does it make a sound when you touch it?
Encourage your child to use as many descriptive words as they can, or if they are very young you model this and offer them ways to describe the food, so that when you get to the table their response isn't just 'It's Yucky or Yummy'.
With the play element don't just use whole food, cut/slice/chop/grate foods so that your child can experience and explore it in different forms using all of their senses – just like what happens when we cook and eat it.
With any of the games, if the food can be eaten raw allow your child to let it touch their lips, suck it or eat it if THEY choose to.
So what have you got to lose?
Make a start and reduce the fear of new foods by making them common practise in daily life in a fun way in your home together.
Project Munch is here to inspire families to eat well together.
GROW: FOOD EXPOSURE
Mushrooms are one of the top foods that children (and many adults too) will not try. Using non-tasting food exposure is a great way to get your child to use all of their senses (including taste over time!) around these super powerhouses of taste and nutrition.
Spending time interacting together with these amazing king oyster mushrooms my oldest son experienced the smoothness alongside the ruffled textures and their subtle earthy smell. We stacked them, chopped them, wrote his name with the pieces and made a casserole together. This gave us plenty of food exposures helping him to get closer to forming his choices about trying new foods.
A tip when serving new or foods your children are anxious about is to team it with foods or dips they love and only have a small offering on the table that they can chose to try when they are ready, as well as positive eating role models around the table.
These King Oyster mushrooms provide the umami flavour in a meat free meal and are packed with B vitamins, fibre, phosphorus, magnesium and potassium and are packed with antioxidants which combined can alleviate inflammation, may block cancer growth and boost brain health.